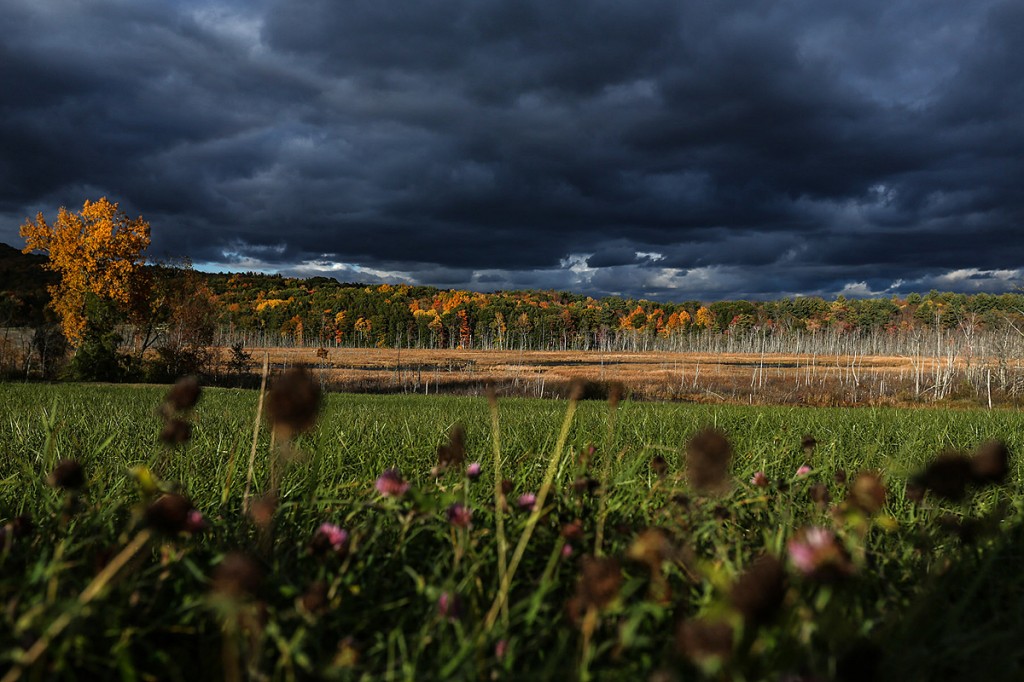 Do you know most New Yorkers have never been atop the Empire State Building? I'll bet there have been more Scandinavians who've taken in that view than true Manhattanites, iPhones ablaze for their Feísbük selfies. Same for the Statue of Liberty, although technically she's property of New Jersey. Technically. If she were true Jersey fresh, Lady Liberty's robes of justice would be a short skirt and halter top, overblown hair under her crown, and she'd be wearing enough makeup to cause the statue to list over Hudson Bay like a summertime drunk on the Jersey shore.
Of course this is all informal polling, but being a native Empire-stater I can attest that many NY natives, along with hating New Jersey, hesitate to be tourists in their own town. In fact, I'll bet this sentiment towards backyard touring is pretty widespread among Americans, saving their hard-earned vacation days for trips to the manufactured paradises of Disneyland or Las Vegas, or those more adventurous setting their compass bearings for the National Parks. Sure some go for the "staycation" – but that hardly amounts to more than an excuse for sleeping till 11:30 and excessive drinking and couch-naps between bouts of Facebook-stalking and binge watching New Girl reruns.
In any case, this autumn, the glory season of the Northeast, I decided to drop the hauteur and join the Starbucks-clutching LL Bean army that descends upon the hill country between late September and early November: leaf-peepers. Armed with a full kit inside my Mountainsmith Tour FX, I chased color from the White Mountains of New Hampshire to southern NY in a slow-motion race down the coast.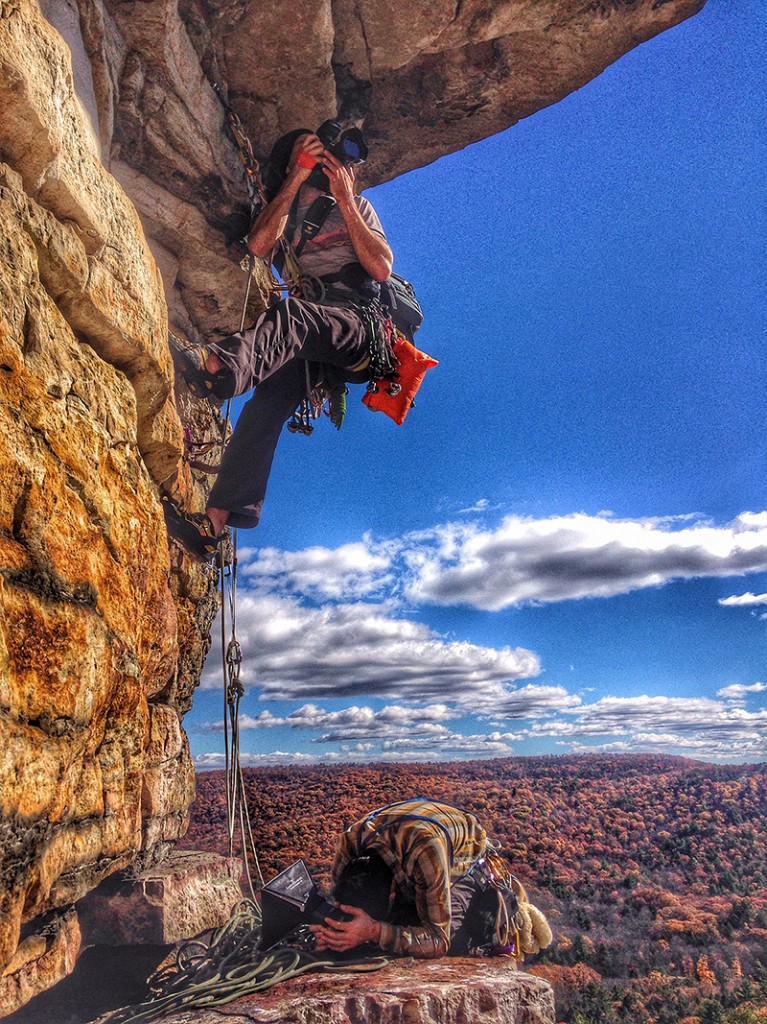 Lately I've been in a minimalist stage, and the Tour FX has been my go-to bag. It allows for just enough gear, but forces me to be selective in my kit for the day and enables me to move faster. I find the FX's biggest selling point to be the mix of accessibility and comfort; Mountainsmith's signature lumbar belt and bandoleer strap offer a fit so custom I can hike and climb with the pack easily, yet its design enables quick gear access. My typical pack: one camera body (with vertical grip), a long lens (70-200 2.8), wide angle zoom (17-40mm), ultra wide (8-15mm), lens hoods, filters, a few energy bars, and water bottle and tripod lashed to the exterior. Occasionally I swap out a lens for a full-size flash and radio transmitter.
A huge advantage is how securely I can swap out lenses – the pack's bomber attachments leave nothing in question as I field strip my camera while hanging from a rope hundreds of feet off the ground. The lumbar/shoulder strap combo builds in redundancy and means I can access the pack without having to take it off, which in turn means less fumbling and potentially dropping gear (or the pack) to the ground. I'll go into why this pack rocks for rigging in a future blog, but know that the FX should be your first choice when it comes to any shoot where you'll need quick and secure gear access with small-to-medium kit sizes.
_____________________________________________________________________________________________________________________
Thanks to our good compadres el Niño and señor Global Warming, this fall has been exceptionally warm and vibrant, with waves of technicolor crashing upon the forests of the east that transform oaks, sugar maples, birch, and cypress into majestic colorful ranks. However capturing these colors can be a bit counter-intuitive to those new to landscape photography. One of the first rules of shooting is to find the best light, and in most cases of outdoor shooting this means near sunrise/sunset. Foliage however tends to work best under clear skies and bright sun, allowing for high saturation and good contrast for warm tones against a blue sky. Shooting in the golden hour tends to overcook the leaves, pushing them too far into the warm gamut, and during dawn/dusk the bright sky is lost for color contrast.
And don't forget your polarizing filter – it'll help add a little punch to the saturation and contrast against bluebird skies.
One exception to the exception can be seen in this blog entry, and that's finding a dark sky to shoot under. Which, unless you live in Mordor, tends to be more happenstance. I'm a fan of the photographic aphorism "bad weather means good lighting," and if you're fortunate enough to chase down a storm through foliage, the results can be pretty striking.
Hopefully those in the southern latitudes can still find time to put these tips to use, and for the rest of us, well, start laying out the winter gear…
Chris Vultaggio is a Mountainsmith Ambassador and a regular contributor to the Mountainsmith Blog. Also, follow his work through Vultaggio Studios.