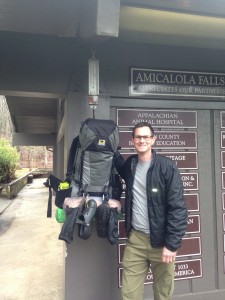 It is March and my hiker friends have already started posting their one year anniversary status updates regarding their thru hikes of the Appalachian Trail last summer. Its almost been one year for me and it is a good time to reflect back and recall my experiences. Prior to my hike in 2013, I had taken a four day guided trip in the Great Smoky Mountain National Park in 2009. An experienced guide led the trip of about a half dozen individuals eager to see if they could hack three plus nights on the AT, sleep in shelters (with mice), and deal with the highs and lows of trail life. I distinctly remember one of the hikers asking the guide for an unsolicited opinion of the pack they would take on an AT thru hike. The response was the Mountainsmith AT 55. I went home and did a little research and ended up buying the revised version of that pack, the Eclipse 55
(Editor's note: the current incarnation of the pack is the Lookout 50). I used this pack for several years on short overnights in the southern Appalachians with friends from college. Fast forward to 2012 and I found myself with an opportunity to actually attempt a thru hike of the AT. I began preparing in earnest during the late summer/fall of 2012. I researched equipment, purchased gear and made food drops. The one thing I always intended on was taking my Eclipse 55 on the hike as it had been with me for various trips, fit well and I felt that it would provide nostalgia of the good times when things got tough (and they did).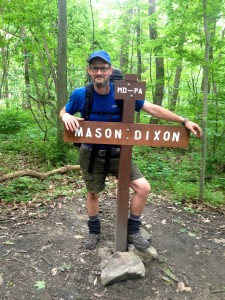 My wife and I traveled to Springer Mountain, Georgia in the early morning of March 23. We drove through a strong thunderstorm and arrived at Amicalola State Park to foggy conditions. I weighed my pack on the scale and knew I was over 40 pounds. I began hiking the approach trail and made it to Springer by late afternoon. After a sleepless night in tent with a violent lightening storm overhead, I began my trek north. I stereotypically over packed as most hikers do mainly related to food supply. FYI: the hiker hunger does not set in until middle Virginia, for me anyway. Fortunately, my pack was able to handle the overloading and served me well in those early weeks.
I did begin to lose body weight and realized I needed a new hip belt in Hot Springs, NC. I was luckily able to make contact with a helpful employee at Mountainsmith (Jeremy Dodge). I sent him photos and a description of my current belt and was able to install a replacement mailed to me in Erwin, TN. My new belt was smaller and much more comfortable thanks to Jeremy's efforts and some trail technology in the form of a mobile phone and e-mail.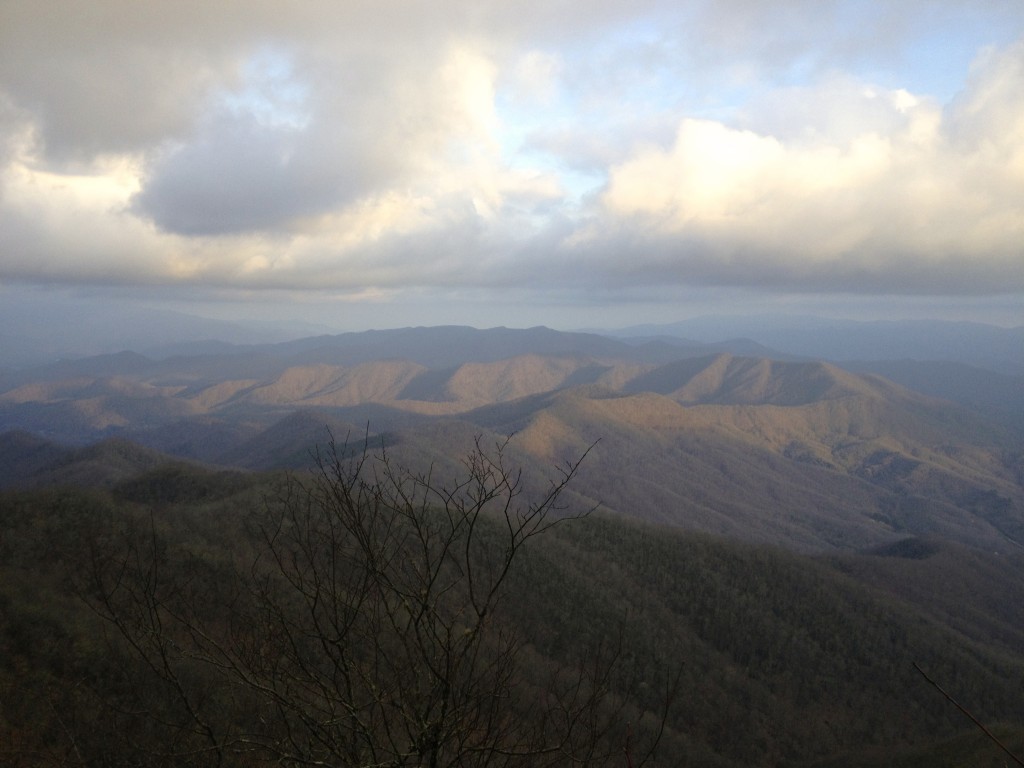 As I made my way into Virginia, I was exposed to many hiker philosophies regarding pack weight and reduction tips. I joined the ranks of strap elimination converts and made efforts to get my weight down by changing some gear out and pulling external gear inside of the pack. Losing eighteen pounds of body weight did not hurt either. As I got closer to Harper's Ferry, I did begin to realize that my shoulder straps were screaming for mercy due to prior use and overloading in the south. I once again called Jeremy and sent photos of my existing straps from the ATC headquarters. By the time I reached Duncannon, PA, a new set of straps were waiting for me. Hiking out of Duncannon, I felt much better with the soft, new foam of replacement straps. This was one less thing to worry about while negotiating the dubious rocks of Pennsylvania (and yes, they live up to their reputation as boot grinders and ankle turners).
 The story continues on the following post