Part 2 of 2, to read the beginning of this story click here.
My pack rode great in the Mid Atlantic as I was carrying summer gear and limited the number of days of food I carried. I felt totally "dialed in" on this stretch. This really helped during those hot days in CT and Mass when the only two options for protecting yourself from mosquitoes were to douse in DEET or hike faster than they could fly. As I got closer to New Hampshire, I realized what a challenge the White Mountains were going to be with a return to carrying winter gear. I was constantly thinking of ways to further reduce pack weight to make that leg of the hike enjoyable. A hiking partner once quoted someone she knew to the effect of "when the weight goes down, the fun goes up." In Hanover, NH, I sent home everything I felt was not necessary, again. The Whites were definitely a challenge, but I was much more confident on the rocky, steep terrain using my stripped down pack. My plan helped as good weather on this leg provides awe inspiring views to hikers.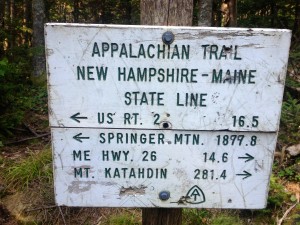 I completed my thru hike on September 9, 2013. That last day ascending Katahdin was the only day that I did not carry my pack on the AT. I felt that I had at least earned the right to use one of the day packs available from the rangers at the Katahdin Stream station. I hiked up to the terminus like I was floating on air. The celebration with fellow hikers at the summit lasted only 45 minutes for me as it was really cold and windy and my wife was waiting for my return to the parking lot. I descended to a warm afternoon at lower elevations and left the park with only the fanfare of my wife celebrating the accomplishment and my finishing number. My hike was over and I had taken full advantage of the opportunity to achieve my goal of thru hiking the Appalachian Trail.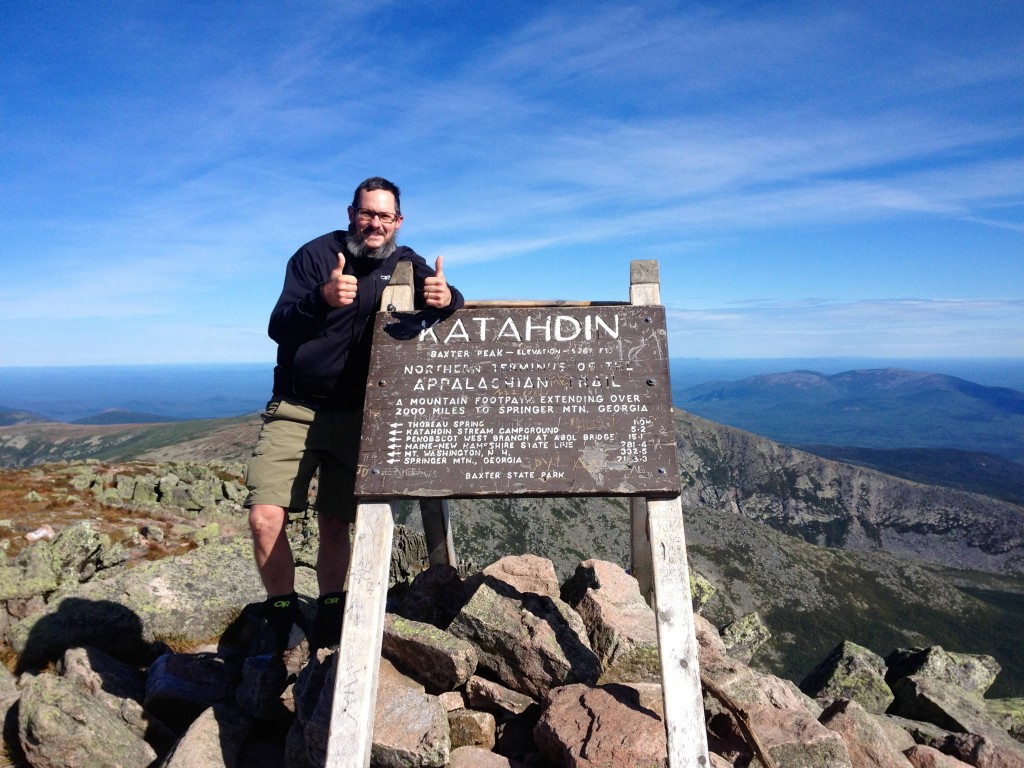 As I look back on the hike, I am thankful for all of the individuals I met along the way that were so helpful to myself and other hikers. Trail Magic can be one of the most extreme highs of any trail experience. I am glad that Jeremy and I connected early on to allow me to make those two critical pack modifications. I could not imagine finishing the hike with an oversized hip belt or thinning shoulder straps just as I could not fathom wearing the same boots for the entire trek. My pack performed perfectly save for a few elastic bands that were easily replaced. Wear and tear was at a kept to a minimum and limited to my water bottle holders courtesy of the Mahoosuc Notch. I was especially fond of the removable top,which allowed me to keep essential gear/valuables close by in sheltering situations.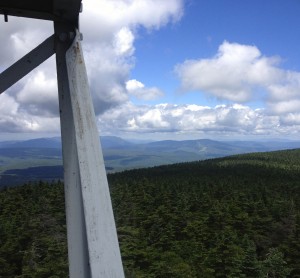 Moving forward in the front country has brought certain challenges. Post hiker syndrome for me includes; adjusting to a diet with an absence of pasta sides, pop tarts consumed daily, sensitivity to large crowds, loud noises, and aggressive drivers. These things might seem like everyday issues for some, but for a hiker that has spent almost six months in the woods much of normal life seems to be amplified to a certain degree. I cherish the relationships I made on the trail and the ability to continue them through social media. I happily anticipate reconnecting through attendance at annual Trail Days weekends in Damascus. I recently started marketing several photographs I shot while on the trail and plan on using this as the basis of a fledgling career in photography. I'm also hoping it leads to future long distance hikes to collect images. In closing, I would enthusiastically encourage anyone to attempt a thru hike. You will learn a great deal about yourself and humanity even if you do not have the good fortune of finishing. The trail will wait for you whenever you are ready.