Dan Roby guest blogs this week, sharing how pleased he was while using the new Mountainsmith Spectrum during his travels around northern Europe…
I recently traveled to Stockholm and Amsterdam and was in need of a new camera bag. I'm an amateur photographer, so I didn't have a ton of camera gear.  I was looking for a bag that would be able to serve many different uses… It needed to carry my DSLR body + 2 lenses, basic camera equipment (extra batteries, memory cards, small tripod, etc) and also needed to be able to store some items of clothing, passport, small sna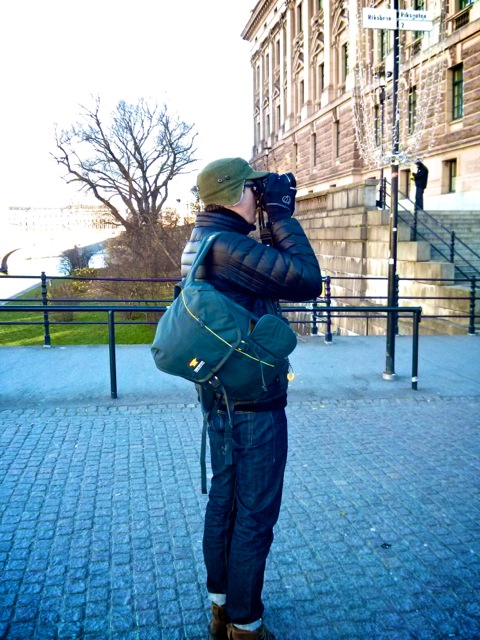 cks, iPad, etc. I had a home base for my larger piece of luggage, but I was going to be walking several miles a day, hopping on and off trains and staying in a couple different hotels and I didn't want to deal with two different bags. I was also going to be traveling in November, rain and snow was inevitable, so a bag that was weatherproof was a non-negotiable. I wanted something comfortable that I could wear as a backpack, but could still access my camera without taking it completely off. I chose to go with the new Spectrum.
When it arrived at my home before the trip, I was surprised and a little worried that it seemed a little small – could this bag hold all the things I needed for long day-trips? I'm 6'4 and accustomed to lugging bigger bags around and wasn't sure this was going to cut it… but to my surprise, it managed to fit everything perfectly. The bag is efficient, slender and hugs your back – perfect for crowded streets, trains, museums and taking a break in small, packed coffee shops. I was able to do it all with this bag –Boat trip on the Baltic Sea, tours, a small hike, Van Gogh and other museums, plus miles of walking around the cities. I also ran into snow in Stockholm and rain in Amsterdam, fortunately the Spectrum has a weather proof shell and a pull-out rain cover that was used several times on my trip.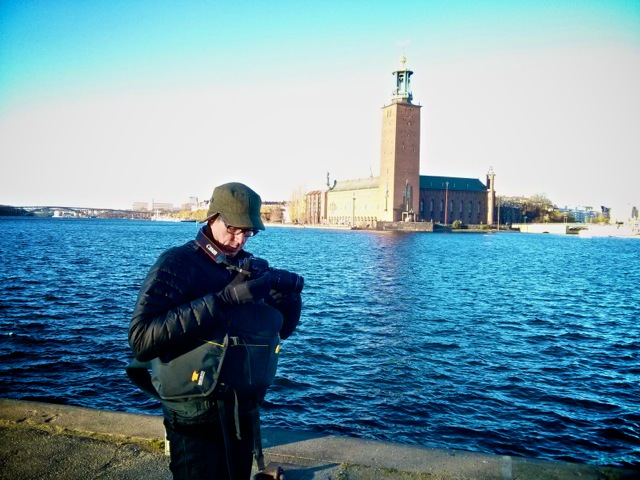 One of my favorite "features" of this bag is that it doesn't scream "I'M A CAMERA BAG!!"  – When traveling in crowded cites, there's always the added stress of carrying around expensive gear – this bag gave me a little more peace of mind as it appears to be a simple day-pack.  All the compartments were easy to access, even while wearing winter gloves. I put this bag through quite a bit on this trip and came out on the other side looking brand new. Nice work Mountainsmith!
A few photos from Dan's travels…