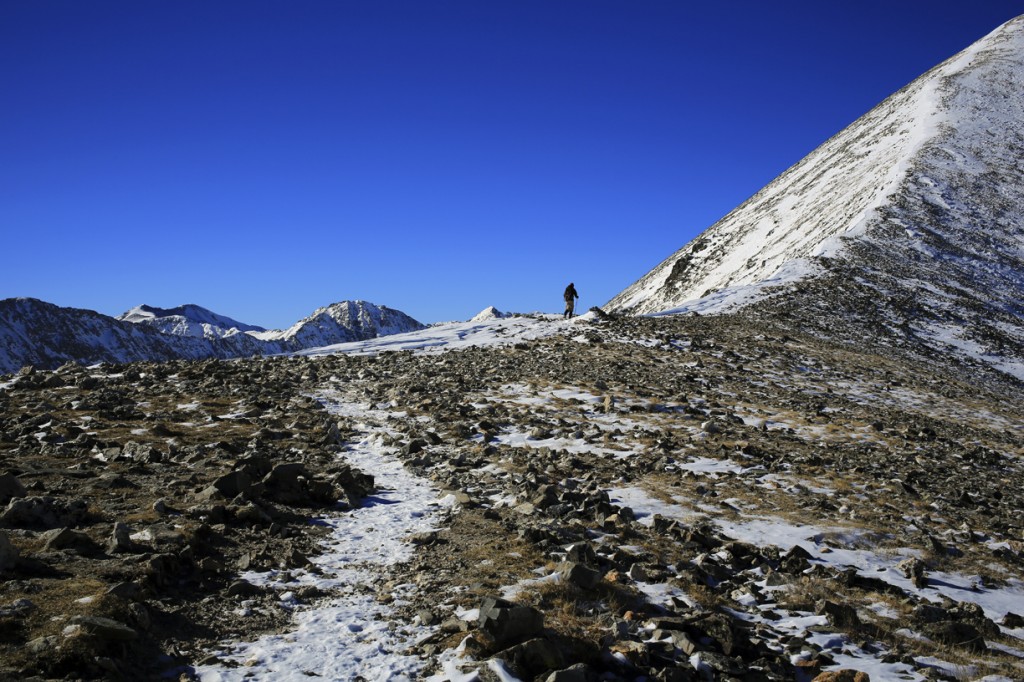 Earlier this winter, Billy Graham invited me on a spontaneous midweek trek up Quandary Peak.  Quandary lies within the White River National Forest, roughly 6 miles south-southwest of Breckenridge.  At 14,271 feet above sea level, Quandary is the highest mountain in the Tenmile Range.
From Denver, Billy and I traveled the scenic route over Loveland Pass and then took Swan Mountain Road to cut around the back of Dillon Reservoir.  We witnessed dawn illuminate the highs and lows of the snow covered mountains.  We took several stops along the way, mesmerized by the beautiful day that was forming.  Because of this, we arrived at the trailhead later than anticipated, but all the more motivated to gain a better vantage point.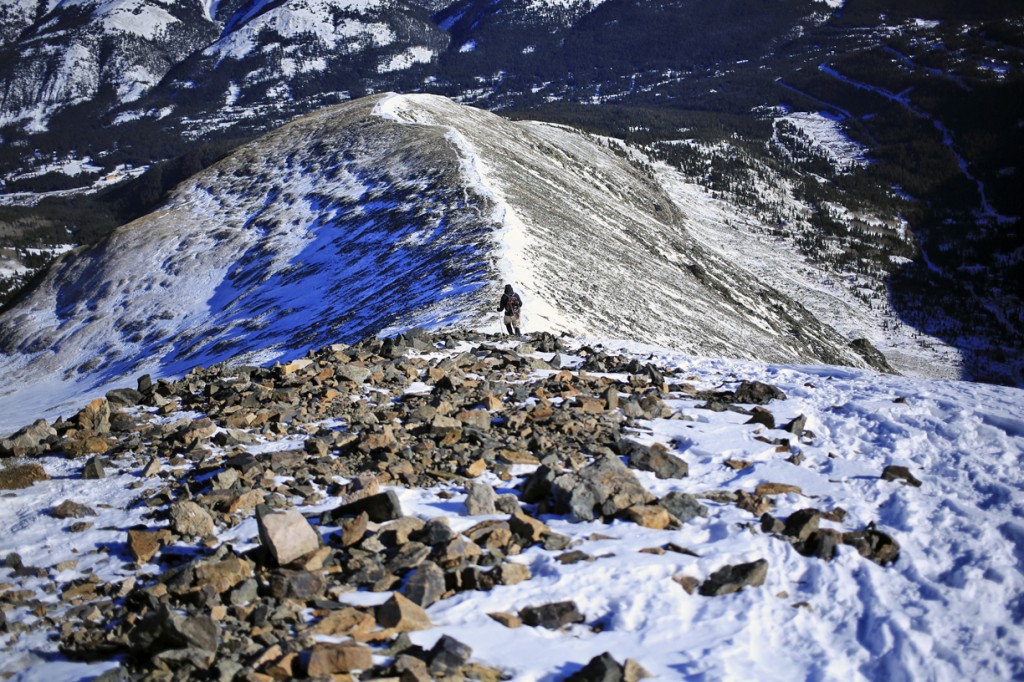 I brought my Ghost 50 bag for the hike; because it is light, durable and has the best breathabilty of any of my bags. I organized and packed my supplies, strapped on my snowshoes and took off after Billy into the fresh powdered forest.  Once we passed tree line, we switched into crampons and continued on the rock exposed trail.  There was no wind, just clear blue skies.  We witnessed a herd of seven mountain goats  in the distance on both our ascent and descent. They kept their distance and seemed to be somewhat of a mirage, but footprints don't lie.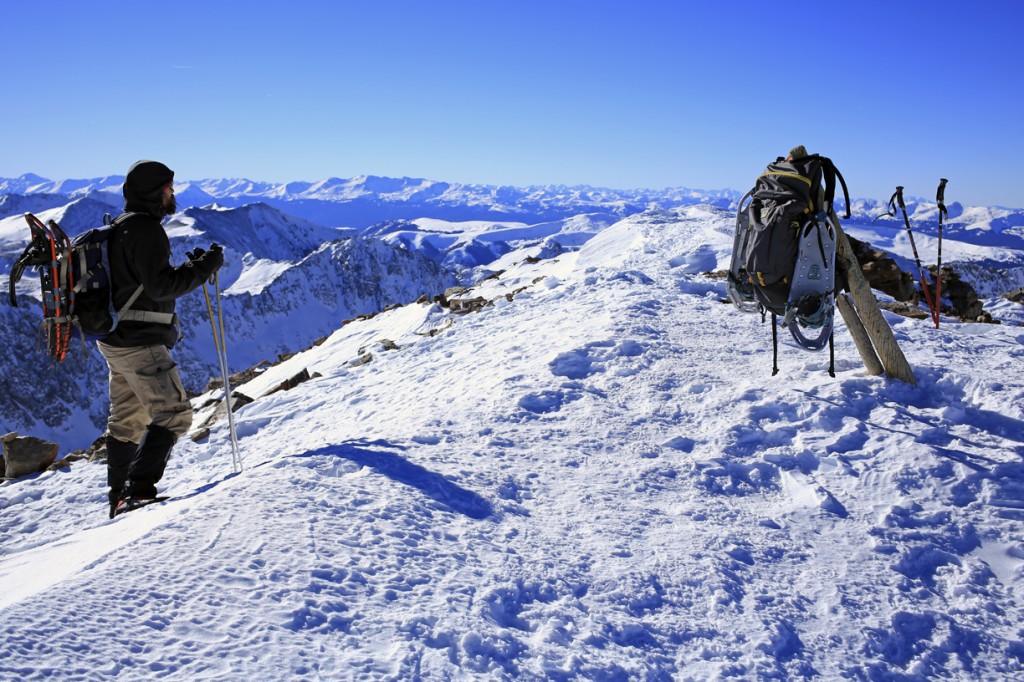 The wind made its first appearance as we reached the summit.  The summit views provided a visual feast of beauty, with stunning snow capped peaks and fluffed, rocky ridgelines in every direction.  My silence signified my happiness. Not all celebrations need to be met with noise.  We took in multiple vantage points and then Billy led our descent back to reality.