Memories of Nepal are an intricate mandala, colorful and awash in a pungent haze spiced by dal bhat curry and burning yak dung. It is a modest country, as gritty as the hands that tend her soil.
Over the past century this poor and humble land among towering giants has been besieged by western cultures, besieged by Maoist imperialism, besieged by me and thousands like me in pursuit of nothing more than superlatives and ego. It's no wonder the local cultures feel a curse upon their lands, and even less of a wonder that we as westerners dismiss their beliefs of angered spirits and holy mountaintops as we would a faceless beggar in a developing nation.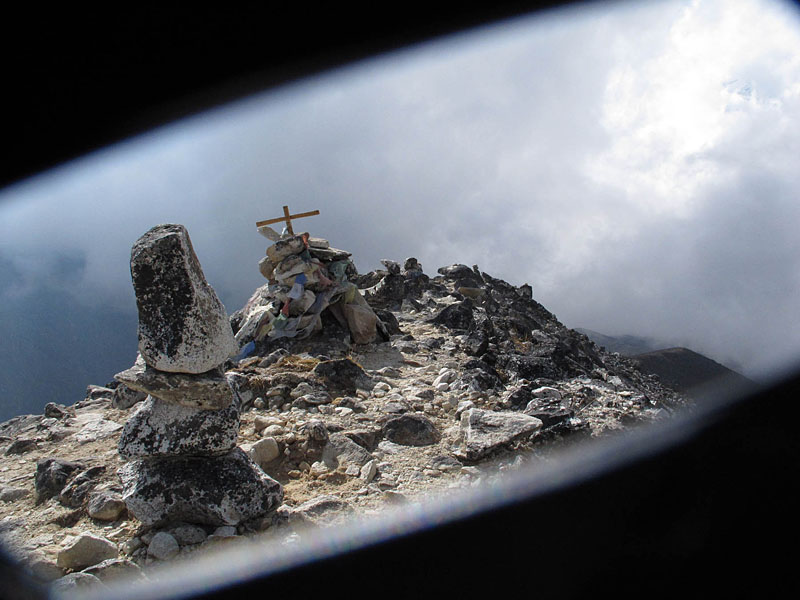 The Nepalese Himalaya are a grand and majestic stage, one where experience served me the highest highs and lowest lows I've known. While solo on her hypoxic spine I was suddenly and unexpectedly brought to my knees, scalding tears freezing upon my windburned cheeks, and for that moment I saw the man for whom I was. Silent drops upon dead soil and snow, my greater self revealed. The truer self. The self stripped down naked of every possession but experience and ken earned from experience, failures punctuated by meaningless summits and foolish pursuit. Conquistadors of the useless; Lionel Terray had it right, with the exception that it's not the mountains' place to claim uselessness, but it is ours.
Out of the weeks I spent suffering under bleached skies, at times wishing for home so hard it hurt, it was those rare singular moments that colored my experience; through this suffering came my own enlightenment. Other times I stood alone outside my tent in a land so pure I felt the true overwhelming bliss of what could only be described as heaven. It was Nepal's gift to me and one for which I will be forever grateful, an understanding of true peace.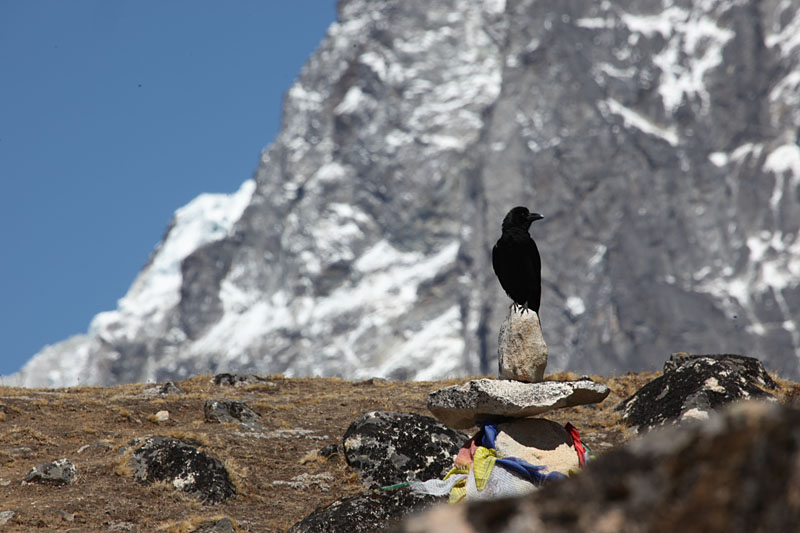 But before the mountains there are cities, before peace comes chaos.
I could speak of the urban Nepal, how the streets of Kathmandu are no more prepared to withstand natural disaster than castles made of sand. Of how a hand-built city erected upon a tectonic fault was taunting fate as much as Katrina and the lower ninth. I could relate how edifices vie for an imaginary front line, shouldering each other in slow-motion, epochal time measured in stacked dusty bricks.
Aerial thickets of electrical wires are strung across the sky as if drawn by a toddler discovering a pencil and paper for the first time. By my count there was but one humiliated traffic light in the city proper, donated by the Japanese, broken and blinking for most of its sad existence. But, just as the traffic, city life in Kathmandu finds a way to flow.
That was the Kathmandu I remember, and this is the Kathmandu as it stands now:
"The city smells like death. Nobody has claimed the dead body (sic). And the body (sic) has started smelling all over the city. There's many chances of diseases spreading. "
So were the words of my friend Nima, our Sirdar on our expedition to the Himalaya in 2012. A Sirdar's role is of guide and liaison; he helped arrange overnights in teahouses, barter for porter and yak transport for our gear, and ensure we had support until basecamp. From there we met the mountain on our own terms, unsupported, and unbeknownst to us and in spite of a year of hard training, destined for failure.
Nima is a Sherpa (ethnicity), and over the five weeks we were in Nepal he grew to be an enduring friend. Only 26 at the time, he had already summited Everest and worked his way up from porter to Sirdar. How he got there is evident: a strong work ethic and genuine quiet concern for person and environment, and his warm welcome in every village we crossed proved he wasn't just celebrated by his clients.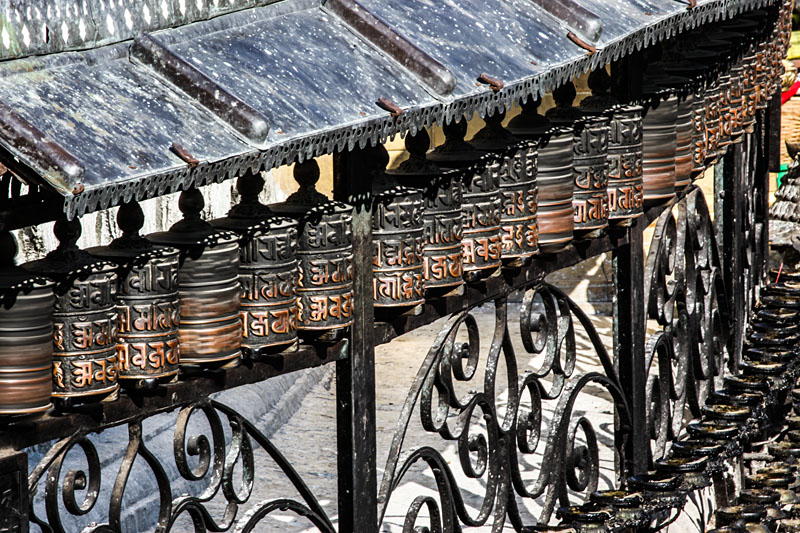 Along our trek to Ama Dablam (6000m), he introduced us to Chhaang, a bitter and vengeful local rotgut made of barley and millet, over which he would recount tearfully how his father was executed by the Maoist regime. He is a man of quiet gratitude, with an unclouded countenance overflowing with truth. He is a quiet warrior, and when he says his land is crumbling I have no recourse but to believe him.
In a charged email, Nima spoke of mass graves and alighted at the small victories of finding life in the rubble. What he didn't say was his fear of how the country would survive with its primary source of income now smoldering in ruin.
As for the mountains? "The Sherpa family [is] in great terror and grief and have nothing left after losing their sons, fathers."
His heritage lies destroyed in homeland and countrymen: likely 9000 dead and according to UNESCO most of the World Heritage Sites in the Kathmandu Valley have been "severely affected." Country icons such as the Basantapur Palace, Patan Durbar Square, and Bhaktapur, dating back to the Third Century, are in ruin.
Nima is just one of hundreds of Nepalese we met on our expedition; one face on the mandala that makes up the Nepali spirit that will forever resound in my soul.
It may not be the mountaineers et al. who have brought this fate upon a simple, peaceful, and dignified culture – but it is our place to be the strong backs upon which they rely for a change. We exchange our labors for theirs, sun-leathered and familiar with comforts of toil long forgotten in our world.
Nepal has a warmth and humble grace in her people seldom seen in this world. Their kindness is pure, motivated by simple moralities, and is evident even before their soft voices punctuate the tranquil high mountain silence. It's a characteristic worth envy, especially among our modern hubris with modifiers such as "first-world," "developed," or "Western" in efforts to self-proclaim our notion of progress.
This unassuming country's inverse relationship between GNP and cultural richness is well-known to anyone who has set foot within her borders; most return home with changed sense of what the word "important" truly means. And what's important now, right now, is to help our fellow neighbors in time of need. They don't need a raise, or a new car, or for their team to make the playoffs. They need food. They need shelter and water and medicine and clothing and communications. They need to know we are here for them.
Their gritty hands are open. Let us overflow them.
There are many ways to give back, I made my donation through www.dizi.org/donate. Please consider doing your part.