Trails are everywhere. You simply need to be willing to look in unlikely places.
Places like cow pastures! MoooYa!! A Midwest golden resource of an endless network of well packed bovine boardwalks.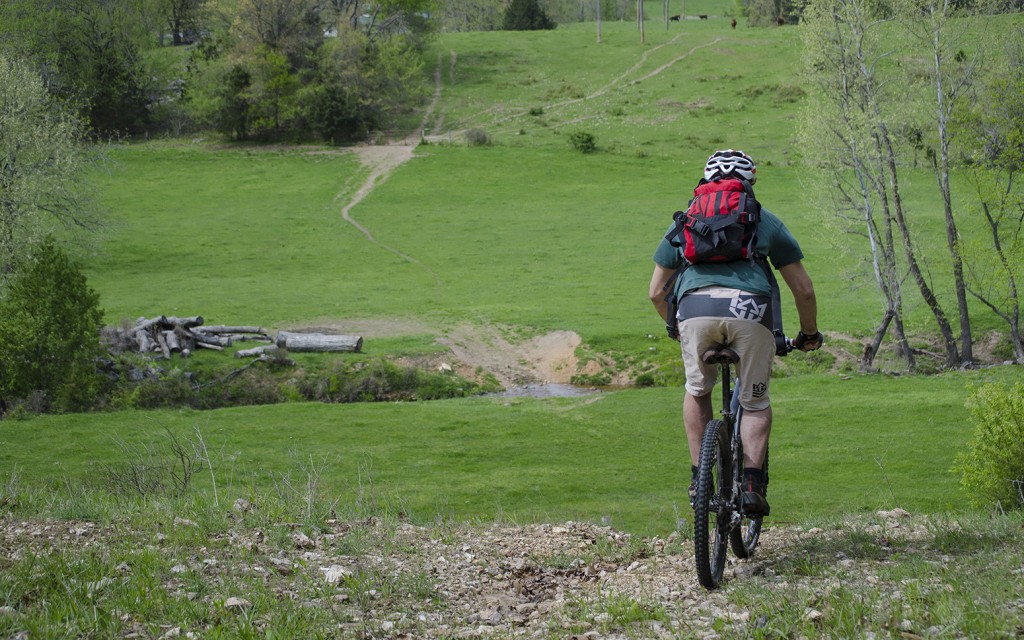 On a mission to find new places to ride and trails to claim Curtis and I noticed a web of black stripes in the valley below. Two seconds later we were jumping a cattle gate and headed down.  What we found was amazing, packed pathways and fields of buttercups in a lush green spring setting. Further exploration of the valley revealed an abandoned homestead and a trail littered old clear cut that has begun its reclamation process. Here is the scene; a couple (muffled voice) aged men on tall wheeled moutainbikes, Curtis on his Trek Excal 29er and me on my Jamis B2 27.5 pedaling though buttercups and cow chips.
We packed the days essentials in our Mountainsmith Wraith backpack. Cameras, tools, Angry Orchard cider and of course we forgot a tripod. Luckily I had pocketed my trusty c-clamp camera mount. This little bad boy has saved my butt more than once when a tripod was needed. I simply turn my bike upside down clamp, it to the frame and attach my camera. This is a simple, sturdy and a proven portable tripod.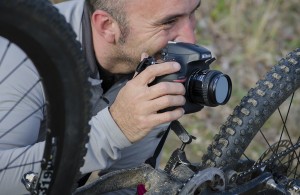 This day journey was a great example of an adventure with discoveries that can be had by most anyone. It isn't always necessary to climb Everest or swim the English Channel to have a great adventure. Just look around in your own back yard and maybe the neighbors too 😉
Follow us here with Mountainsmith and at www.instagram/otmotg.com, www.otmotg.tumblr.com for more of our adventures as we explore our surroundings.
Get out there, OTMOTG