For those of you micro-brew fans out there, we are sure you have had this same problem before…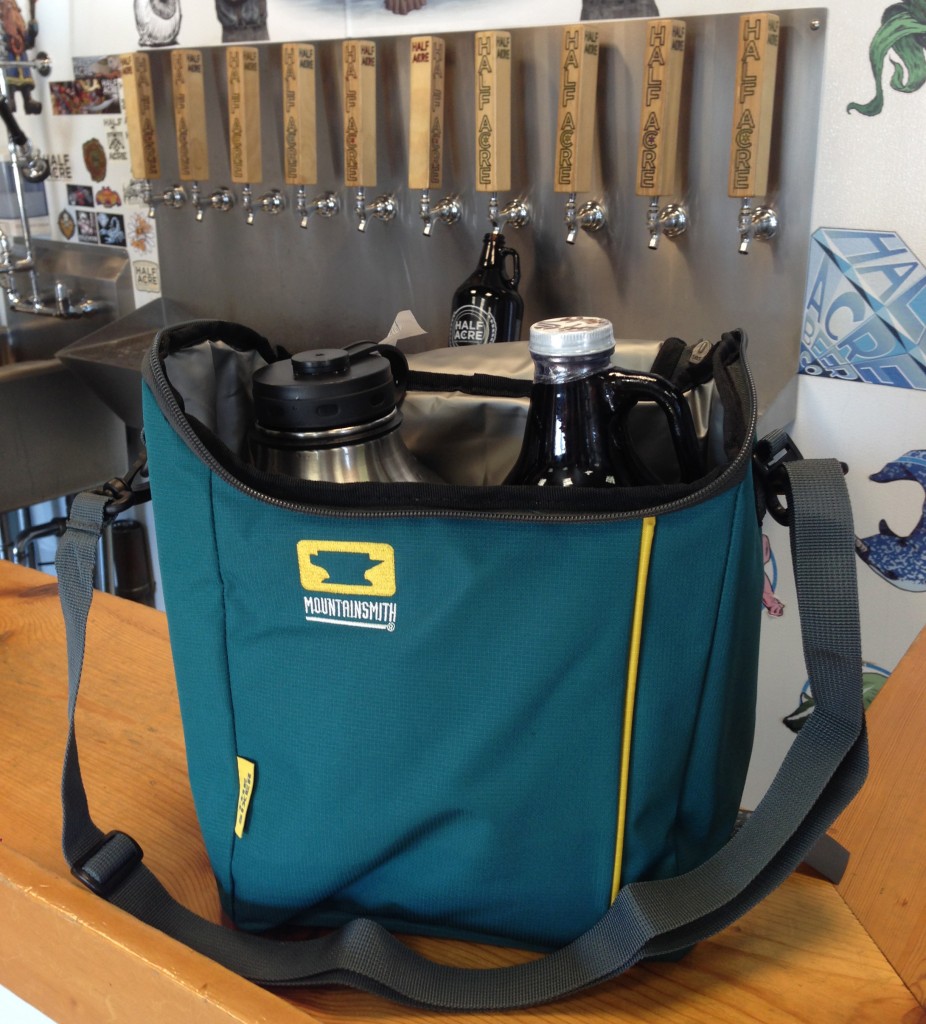 It's Friday afternoon and you are stopping by your local brewery to top off 64 oz of frosty (insert favorite brew here). Buying beer by the growler can be an economical and environmentally-friendly way to bring some of your favorite beers home for some backyard refreshment. You have a full growler and are ready to haul it home. As you put it in your car, you are left puzzled with where to put it. It is best not to put it in the front seat in-case an officer of the law wants to interpret that as an open-container(not a situation you want to be in). The problem here lies; how do you secure it in the backseat without it rolling around, shaking up your beer, clanking off the metal tracks under the front seats and potentially breaking? This is an age-old dilemma that has plagued us all.
Solutions
Take your chances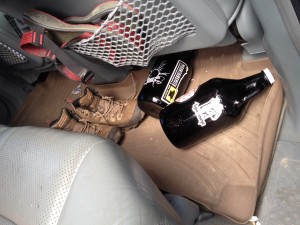 Let it roll around back there, see what happens. Worst case it shatters in the back seat and your car smells like a brewery. All you have to do is buy more beer with your hard earned dollars…. wait, no! This is terrible!  Do not let this happen.
Ideally, your beer is tethered to your car somehow to decrease the chance of breakage and/or a shaken up beverage.
Buckle it up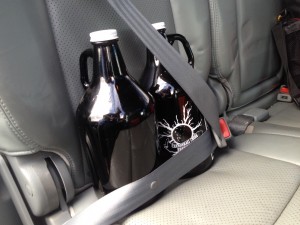 Pull that seat belt over and slide the buckle through the growler's handle. What? Your seat belt won't fit through that tiny handle on your growler? Run the strap around the outside of the growler and say a prayer to the beer gods that everything will be alright when you get home. Sorry, this is still not a great option!
Keep it cold and safe in The Sixer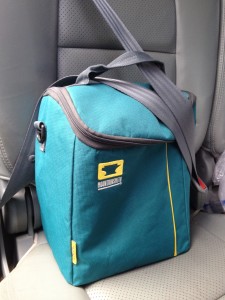 Contrary to its name, The Sixer can in fact carry more than a six pack of bottles(we think 15 bottles might be the record, but not recommended). Serving in more capacities than one, The Sixer is actually the perfect way to tote two 64 oz growlers. We have tried standard glass, plastic, and even double walled aluminum HydroFlask Growlers(highly recommended if you enjoy beer that is not lukewarm!).
Sitting side-by-side, you will be able to transport up to two full growlers safely and maintain their temperature at the same time. Go ahead and slip a few of your favorite coozies in the pocket on the back, they can be handy even if you are drinking out of a pint glass. Still want the safety of buckling your growlers into the backseat? No problem, just feed a seat belt through the large haul handle and smile, because you are going to have a refreshing beer in your backyard or at your campsite in the near future.
Grab yours today for just $21.95: The Sixer