A few years ago my friend Ryan and I took a trip that lasted only 24 hours, bushwhacking into a remote set of lakes. Not to be outdone by myself, I decided to try this 24 hour backpacking/camping/fly fishing event again. This time my friend Daniel was crazy enough to join me, even though I was headed to a lake that I had never been to before and with just the vague knowledge that there might be some big trout.
Backpacking during monsoon season in Colorado is always a gamble and this particular weekend was no exception. We set out on a Saturday and got to the trailhead around 3 in the afternoon. Hiking to the first lake would take a little over three hours, traveling five miles with an altitude gain of roughly 3,000 feet. The beginning of the hike the weather was perfect – a little bit of sun with mostly cloudy skies makes for a great hike. The last third of the hike however was all above treeline and the fog and rain moved in quickly. Battling a little bit of hail and a lot of rain, we made it to our destination in time for the skies to clear – giving us a chance to set up the tents and get a little bit of fishing in. After making some dinner the rain came again and would continue for most of the night.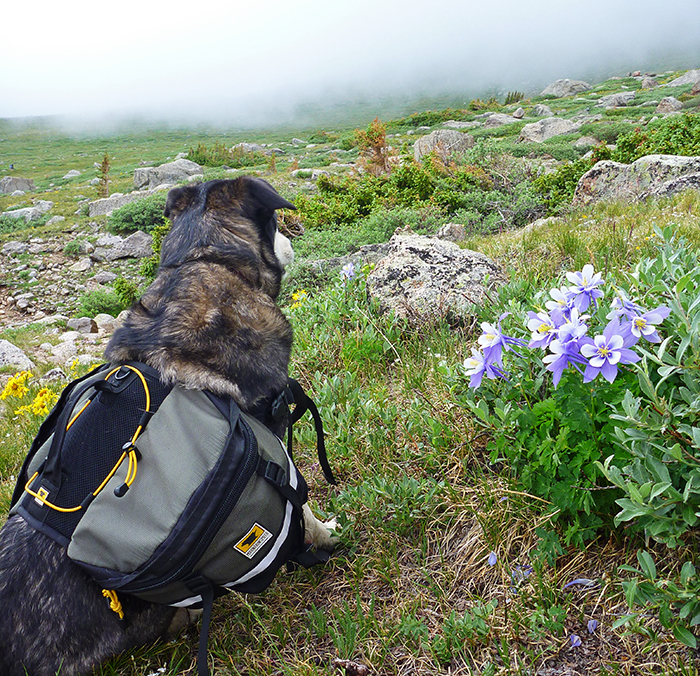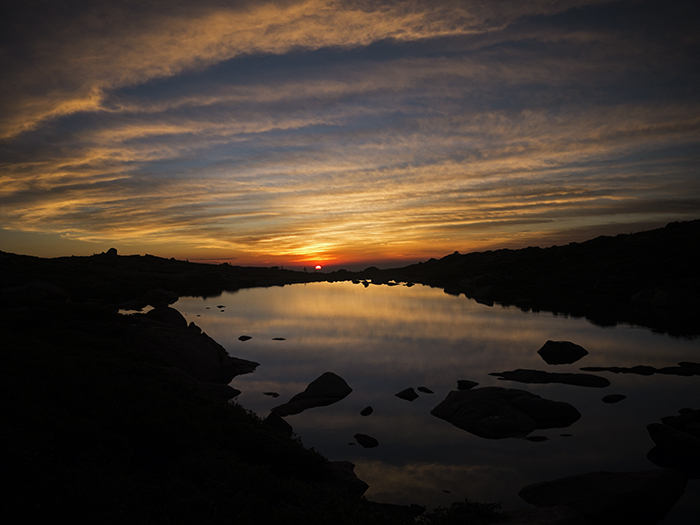 The next morning we awoke to clear skies and the most amazing sunrise I have ever seen. We had our coffee and started to pack up for our trek over to the unnamed lake approximately 2 1/2 miles away. I brought along my Mountainsmith Scream 25 pack to use for the off trail hike. By far my favorite pack, the Scream 25 is perfect to bring along and use as a day pack. It's super lightweight and easily stuffs into my larger pack, yet it is large enough to carry everything I need for a day of hiking and fishing.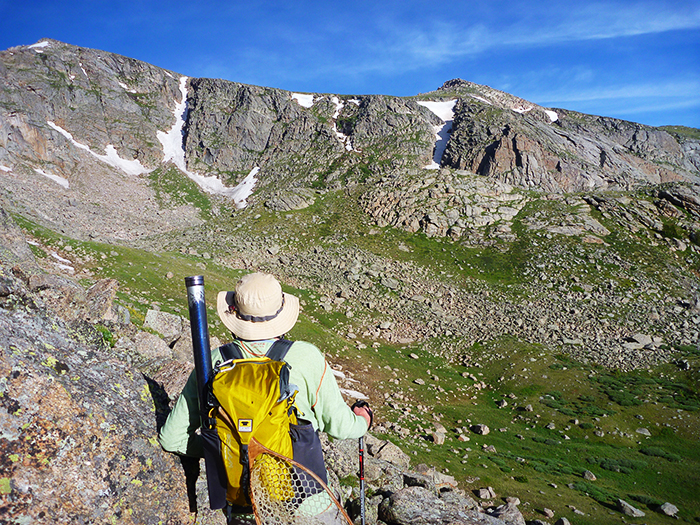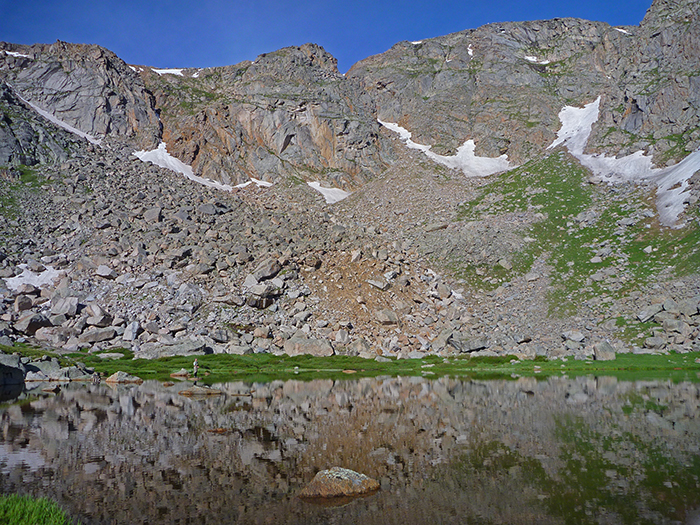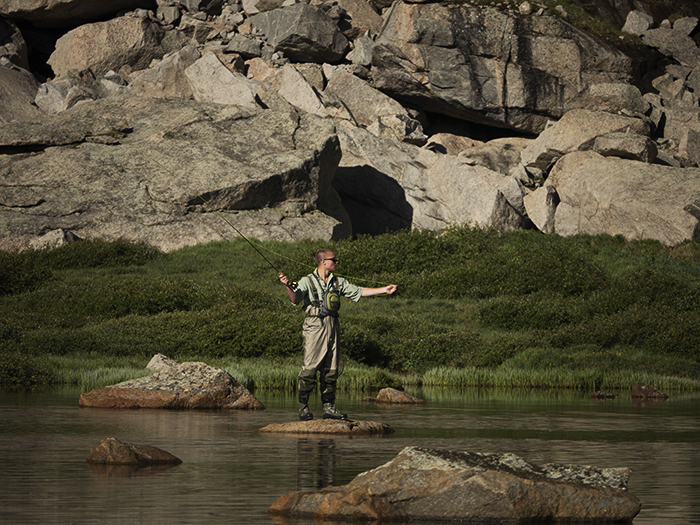 Taking a little over an hour, we reached our lake and were excited to see the fish feeding on the glassy surface of the water. Finding solitude like this is why we hike for hours and hunt for new destinations. The lakes are seemingly untouched, as if no other human has stepped foot in the place. Hiking to and fly fishing lakes like these is the most gratifying feeling. Being able to catch my first splake and a few cutthroats made the trip even that much more enjoyable.
We ended up only fishing the lake for a couple of hours, as we needed to get back to camp and pack up and head out. Storms during the monsoon season usually start up after lunch so we wanted to get out before having to worry about any thunderstorms rolling above us. Thankfully the hike out was uneventful, with a quick stop for a burger and a couple of beers on the way home.
Needless to say that it was an adventure packed 24 hours of backpacking and fly fishing!
For more fishing adventures from Jonathan: www.jonathanfhill.com