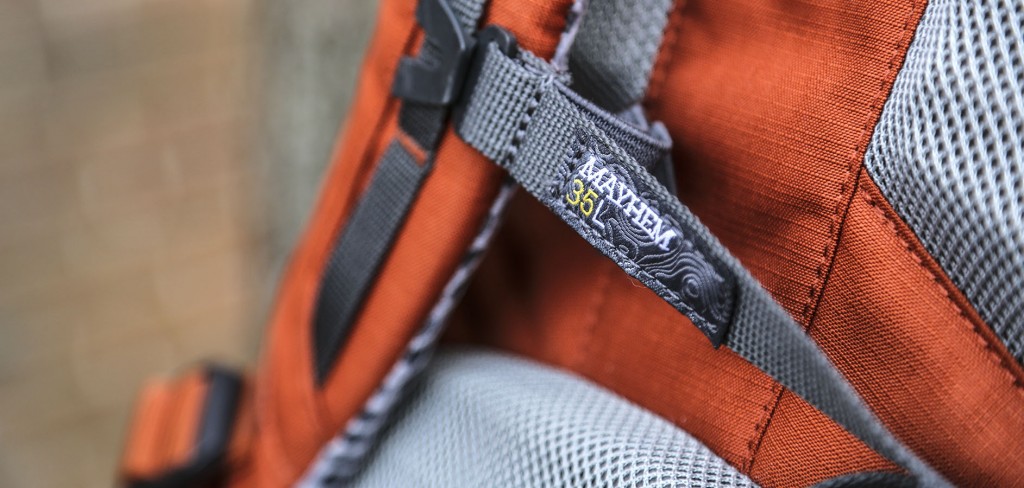 2016: the winter that wasn't.
My first look at the pre-production Mayhem pack at Mountainsmith HQ in Golden CO (one of the happiest places on earth) and I was salivating over it as a new winter pack for ice climbing. Unfortunately on the east coast, our winter was more like early spring, and I had to spend most of it climbing rock instead of frozen waterfalls. First world problems I suppose.
In any case, here's a cursory look at the Mayhem, my new go-to crag bag.
_____________________________________________________________________________________________________________________________
First Impressions
Striking.
Mountainsmith stepped it up in the design department with this one, creating a sharp-looking bag right out of the box. I petitioned hard to keep the burnt orange color, and am super glad it made it into the production run. Other details, like the embossed buckles and dual-webbing handle make it clear that form was considered alongside function for this pack.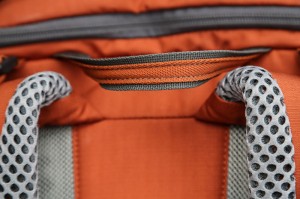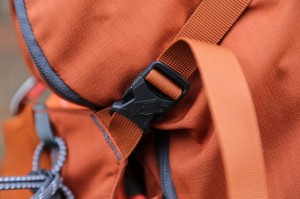 Functional.
Climbers are often motivated by two things: social media likes and beer. Both of these things become exponentially more dire when the climbing day winds to a close. With a dearth of bars in the wilderness (both bars of cell service and the boozy kind), the spoils often go to the one who can pack it out the fastest and set feet to the trail in pursuit of fame and foamy goodness. And I'm happy to report that the Mayhem's full-length zipper allows me to stash my rack in seconds while my counterparts fight with their small-mouthed packs. Fight like a frustrated toddler trying to escape a jumper.
At 35L I can easily pack a full rack of gear, two jackets, food, water, first aid kit, helmet, harness and shoes, and be all set for the day with a compact and comfortable pack.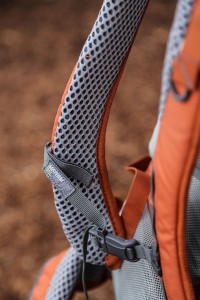 Comfort.
Huge gains on this one. I'm a fit and athletic guy (read: girlish figure) and often packs swim around on my back, sometimes at the expense of my vertebrae; too loose a pack my spine knobbies are ground down to angry boils. The Mayhem uses strategic padding to allow for a tight fit, specifically in the blue-collar zones like the shoulder straps and waist belt. Historically these spots have been nothing more than functional at best, and this rig proves that well-appointed improvements go a long way. Having the pack as comfortably cinch-able as a result allows for confident movement while packing it in over some slippery steep terrain. The front-pull cinch straps on the waist belt are awesome – intuitive and way less fumbly than older waist strap systems.
Featured.
From external pocket layout to interior features like key clips and bladder pockets, this rig has everything you'd need for a day out cragging or a night under your favorite pines. Personally I eschew bladders in favor of bottles, and found the interior bladder pocket is perfect for packing away a thin rainshell.
_____________________________________________________________________________________________________________________________
One thing that keeps me coming back to Mountainsmith is their well though-out approach to pack design. Their bags do their job well, and without the typical clutterf–k of bells and whistles to snag every tree branch along the way. Each compartment has a function. A purpose in life. Take the cell-phone holder on the waist belt, and the angled water (or beer) bottle holder on the side. Now you can grab your tasty beverage without having to remove your pack, giving you free time to update facespace from the trail while your companions have to drop their packs for a sip of water. Oh the humanity.
Also standout were the stash pocket on the side of the pack, perfect for power bars or anything else that may need stashing, and the external elastic mesh compartment that fit my helmet and rope tarp perfectly. Kinda made the pack look pregnant, but the compartment cinched down tight enough to keep the helmet stable on long approaches and not waggling like a high-speed Indian head bobble.
The Mayhem also carries the Mountainsmith tradition of being bombproof, as evident in the burly CORDURA® fabric, heavy-duty zippers, and burly stitching. Even your most clumsy monkey couldn't destroy this thing in a year…
Should winter ever roll around next year I look forward to using the built-in ice axe loops, but until then I guess I'll suffer at sunny crags and long backcountry routes in the forest.
The Mayhem is also available as a women's specific model.
Chris Vultaggio is a Mountainsmith Ambassador and a regular contributor to the Mountainsmith blog.
Follow Chris