Many travelers dream of an epic travel adventure, such as a 6 month trip exploring China, Tibet, Nepal, India, Cambodia & Vietnam.  It's an adventure to remember, and one that we are excited to take on very soon.  But planning for such a massive trip is no easy feat.  With so much to research to consider, it can be overwhelming.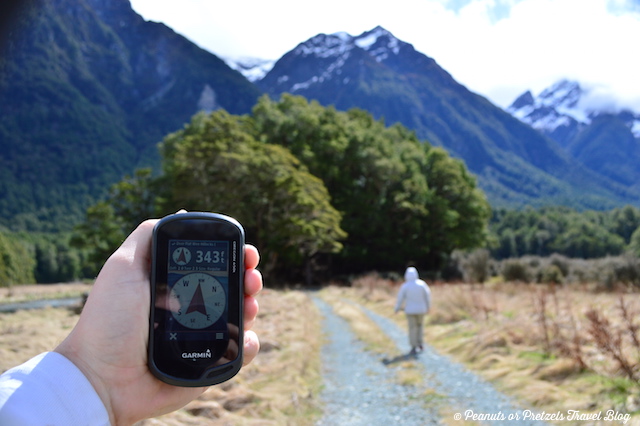 Since living out of our Mountainsmith backpacks for nearly 2 years now, we've been working, exploring, and planning our next adventure around Asia.  We've also been helping to plan trips for other travelers, too.  Through our experience over the years, we've come up with several tips to help you plan for your next adventure within the states and abroad.
How You Can Find Inspiration & Narrow Down Ideas for your Next Adventure
Where do you want to go?  You can find adventure everywhere, around the globe or even next to you in your home city.  Deciding where to go can be a tall task, especially when you are just getting started. The great thing about the internet is that there is seemingly unlimited information!
The bad thing is that it is easy to get overwhelmed with all of it.
While you can be inspired by beautiful pictures on Facebook, Instagram, and even Twitter, by far our favorite source of inspiration is Pinterest.  Yes, Pinterest!
Pinterest is full of beautiful pictures to get your imagination running with thoughts of travel and adventure.  Years ago, we thought that Pinterest was just for DIY stay at home moms.  Not anymore.
Pinterest is quickly turning into one of the most popular tools for sharing travel ideas and inspiration.  Pinterest is also an outstanding resource for budget and travel tips.  With its robust searching functions, travelers are actually starting to use it as a way to find information and help with planning their trips!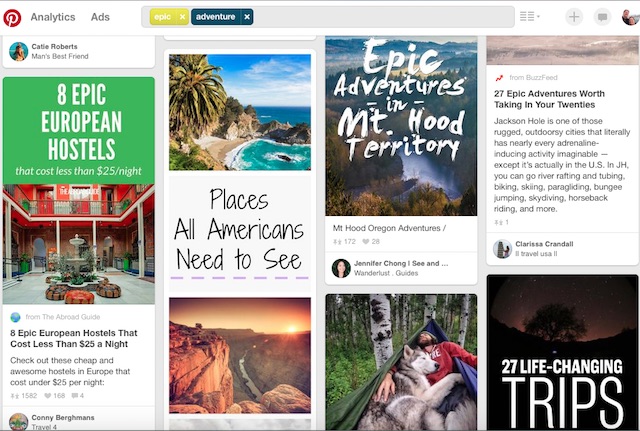 You can also follow travel bloggers who tell you all about their journeys, and provide you with first hand experience to help you with your planning.  Good bloggers will also share useful information for when you get there.
There are MANY travel bloggers out there, all with unique styles of travel and perspectives on their experience.  It's great when you can really find a blogger who you relate to, because more than likely the information on their site will be everything you are looking for.
This can go a long way in helping you sort through the tons of information on the internet and just focus on things that you are most interested in.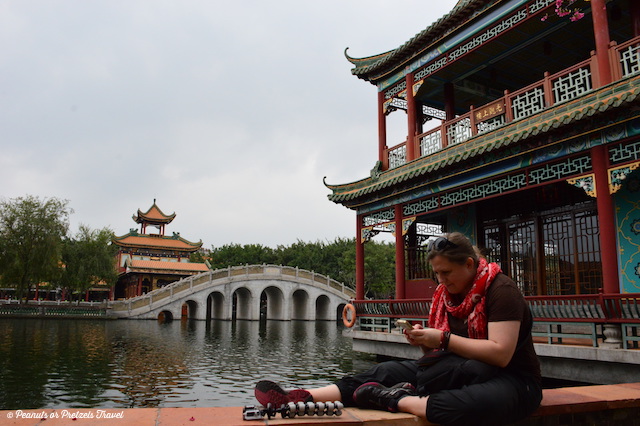 In addition to our own website, Peanuts or Pretzels, there are several blogs out there that we enjoy and recommend following for additional tips for planning your next adventure.
Nomadic Matt, The Planet D, The Hungry Partier, Nomadasaurus, Living the Dream, and Adventurous Kate.
Advice for Researching Destinations & Keeping Track of It All
Once you have narrowed down where you want to go, then comes the tedious task of researching and organizing all the details. Personally, I think the hardest part can be keeping track of all the information you find.
From inspiring stories to informative "how to cross a border" blog posts,  you're going to want to keep track of this information carefully.  You also need to jot down some notes about logistics – from buses, sightseeing operating hours, etc.  But we all know what it's like trying to remember what website you found that cool article on.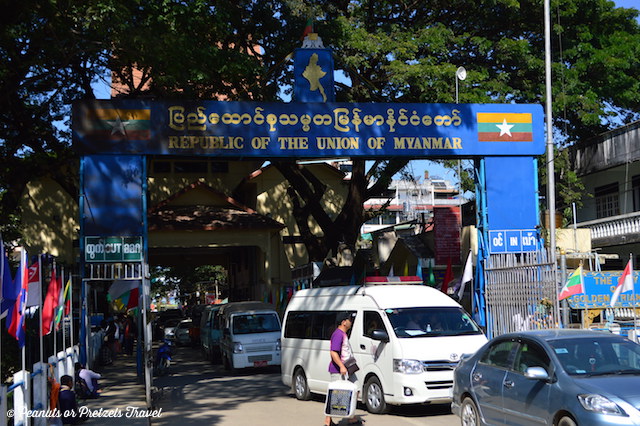 Honestly, this may not be very fun for most people.  But there are tools out there to help make it easier, and faster.
For our trips, Liz and I use a mix of spreadsheets.  This helps us to quickly copy and paste information that we find, putting it all in one place so it is easier to make decisions and plan our itineraries.  They've been a huge help to us!
So to help other travelers like us, we have turned our own tools into easy downloadable spreadsheets that you can use for planning your next trip.  Although, if you would rather have someone help you plan, then you can just ask someone for help (even us!).  This is our specialty.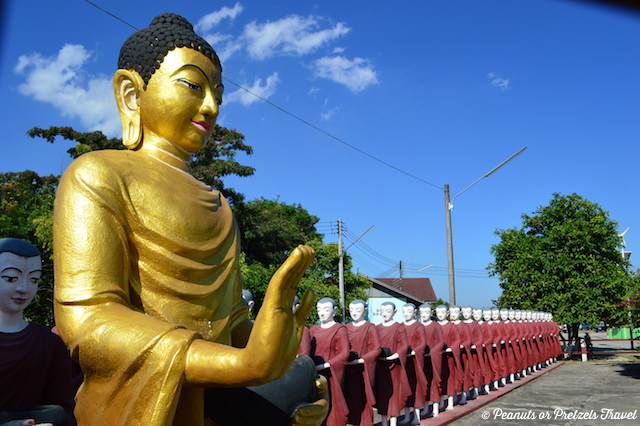 I can assure you, if you are planning on trekking through Mongolia or backpacking through Southeast Asia or taking a road trip on Route 66, then having tools like this will definitely help you organize all of the information you have found.
How to Save Money Before & During Your Trip
Once you have your destination picked out, it is time to start thinking of ways to save money for your trip.  There is a lot of information online about how to save money.  But we have our own specific ideas for how you can save money for travel, such as separate travel bank accounts.
You should also plan your travels during the off season or shoulder season (just before or after high season).  It can save you tons of money.  When you are planning a trip anywhere in Asia, consider avoiding Chinese Holidays.  This will go a long way in saving you money on flights and hotels, as well as avoiding crowds.
Also, be creative in how you search for flights.  This includes being a little flexible on airports and dates. Sometimes secondary airports on the outskirts of a city can be much cheaper because they are often served by low-cost carriers.
You may even look into flying to another, more popular city that is connected by bus or train.  In some cases, just getting to the continent or region is most important, and local transportation between cities can be cheaper than flying direct to your ultimate destination.
After you have searched the price for round-trip tickets, do a separate search for one-way tickets. I recently helped a friend search flights here in Asia and we found that booking 2 one-way tickets saved her over 10% from the round-trip price!  This is not always guaranteed to save you money, but it is worth looking into.
Lastly, during your trip, do your best to eat away from the touristy areas.  You can save 10-20% on restaurant prices just by walking a few blocks away from a touristy area.  We also recommend eating at local establishments, and even street food.  We would argue that in many places the street food is better than some of the restaurants!  Plus, it gives you an eye into the local world…and it can be a lot of fun.
As a money side note:  Look into travel credit and debit cards where you earn points for your spending.  Not only are these great for your daily living expenses before your trip (like groceries, gasoline, etc.), but if you are booking hotels or flights then you can earn a lot of points.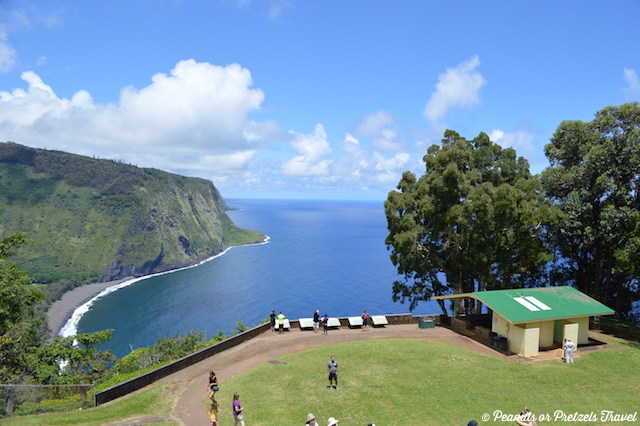 We look at it this way– if you are going to spend the money anyway, you might as well get rewarded in airline or hotel points that you can use later!   In fact, Liz and I once flew from Seattle to Maui, then to the Big Island of Hawaii, then to Oahu…and rented a car on two islands…all for FREE because we used points we accumulated at home before the trip.
Yep, pretty awesome!
Deciding Which Adventure is Right for You
Some people like to go with groups and let the company do all the planning for them.  That is OK if you prefer this type of traveling.  Some places like Tibet require that you go with a group.  Also, in some parts of the world it is just smarter to go with the numbers.  For other types of traveling, we prefer to go alone and do it ourselves.
This is really a personal preference, and is up to every traveler to choose what is best for them.  This is where Pinterest and following other travel bloggers comes in handy, so you know if it is better to go with groups or its OK to go by yourself.  They will give you full recommendations and tell you how it really is.
In some cases, you might want to combine these two options.  You can plan an independent vacation, but combine it with just a few group day trips here and there.  Sometimes there are certain activities that are better with a tour, but you may not need the guide 24 hours a day.
Also, look into hiring local guides whenever possible.  There are a number of reputable websites out there where you can be connected with locals who are happy to take you around for a reasonable price or even for free.  A site we like is With Locals, where you can actually book tours and sightseeing activities with local people who love showing people around.
Another creative way to have a unique adventure during your trip (and to save money), is to go Geocaching!  We have found caches in 17 different countries, giving us some pretty cool adventures all around the world.  From exploring broken down temples in Cambodia, high atop a volcano in Hawaii, to cenotes in the jungles of Mexico.  Geocaching is a FREE way to have fun, and unique adventures while traveling.
Top Tip for Planning Your Next Epic Adventure:  Pack Light, but Don't Forget Something
Once you have your destination picked out and booked, next is the packing stage.  And our biggest piece of advice is to pack light.  For some, packing is exciting because it is the build-up for the trip.  But for others, it's quite a stressful endeavor.
Personally, I am a severe over-packer.  Many people say that you should lay out all the things you want to bring…then cut it in half!  The best thing that has helped me when I am packing is to have a good backpack packing checklist.  This helps me so that I don't forget something important, but it keeps me focused on only the necessities so that I don't overpack.
Overall, don't pack for "just in case" — if you really end up needing it, you can usually buy it.  You will deeply regret hauling around something you never used.  Trust us when we say that lighter is better, especially if you are on the go.  Plus, you don't want to incur extra airline fees.
Don't Make Waiting a Habit.  Start Planning Your Adventure NOW!
Travel is good for the soul, and it can open your eyes up to much more than you realize.  Stop what you are doing now and close your eyes.  Picture yourself far away, in a place you think you can only dream about.
Now open your eyes and set a goal to make your dreams a reality.   With these tips, we can help you start planning your next adventure now.  Don't make waiting a habit, enjoy your life and start traveling!