Once again, the team at Mountainsmith has raised thousands of dollars in cash at the Outdoor Retailer show, and handed it right over to their friends at the American Alpine Club.  The third annual benefit party took place this last week at the Salt Palace Convention Center in Salt Lake City, and Mountainsmith continues to grow the benefit party exponentially.  This year, that fat wad of cash totaled over $5,000 donated to the club.
Watch the recap video here:
While the AAC and Mountainsmith have been partners for a long time, and neighbors in Golden, CO for even longer; this year marks the third time that Mountainsmith has shown their support in party format.  The brain child of now president Jay Getzel, the donation amount and magnitude of the party has just about doubled every year.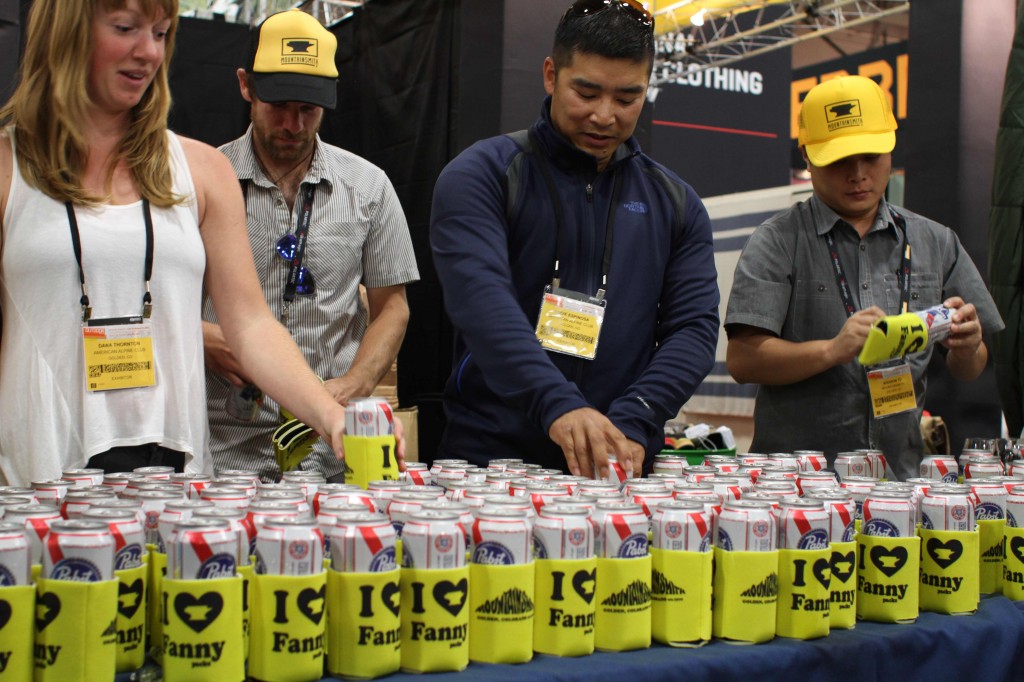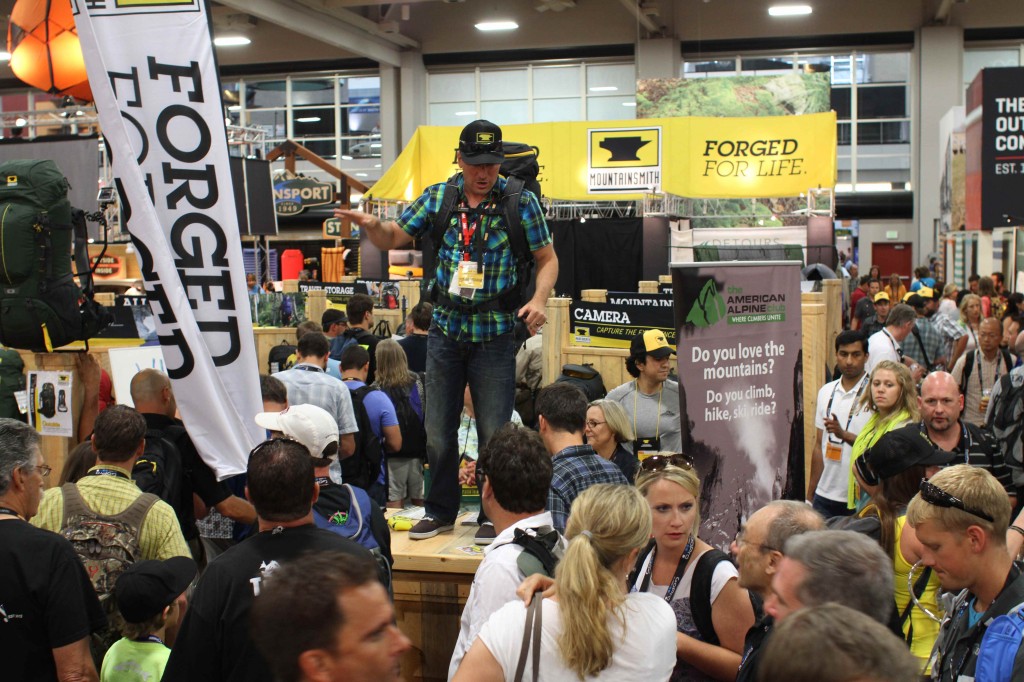 In its initial year, 75 Scream 25(MSRP $69.95) backpacks were sold bearing the AAC logo at the screamin' price of just $20.  "Those 75 packs lasted just 18 minutes" says Getzel, "we realized there was still LOTS of opportunity on the table."
"Not only does this support one of our favorite partners, but it shares one of our favorite products with the OR community," explains Jonathan McFarland, National Sales Manager.
"The Scream is an essential pack for any gear closet," explains Product Line Manager and designer of the Scream, Luke Boldman.  "It is a compressible day pack weighing in at under one-pound, making it the perfect day pack to take along for travelers and backpackers in need of a bag for summit bids."
With that and the desire to make the party last a little longer, the Mountainsmith crew decided to double their contribution in 2012, selling 150 of the Scream 25 packs.  The idea worked, but only so well, and the packs sold out in just 24 minutes.  It was a feat, but some OR attendees were left without a Scream pack to bring home.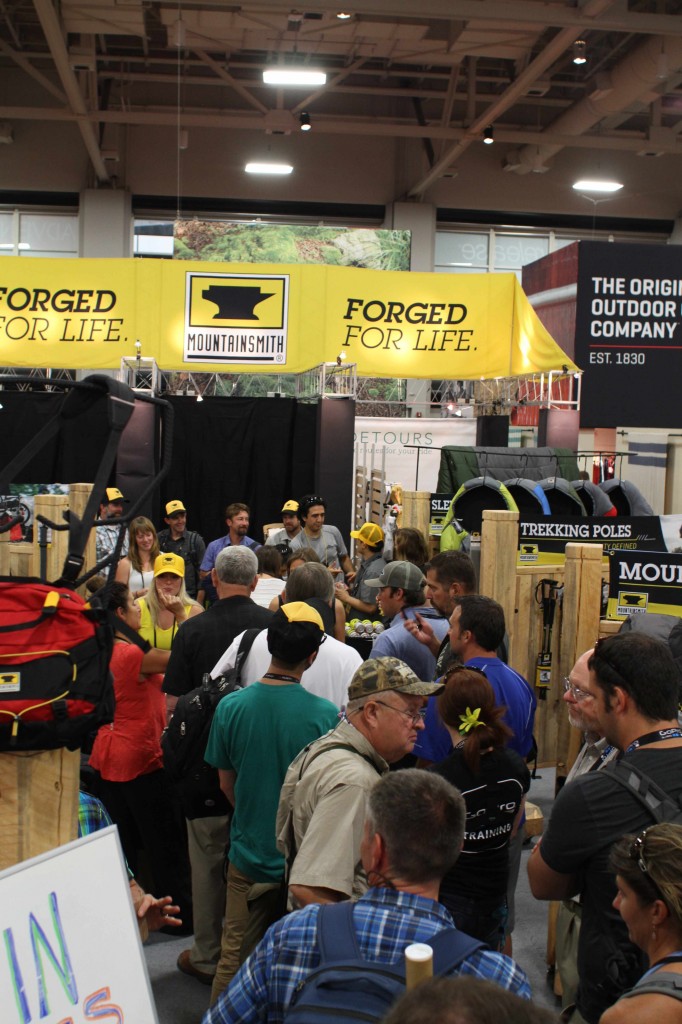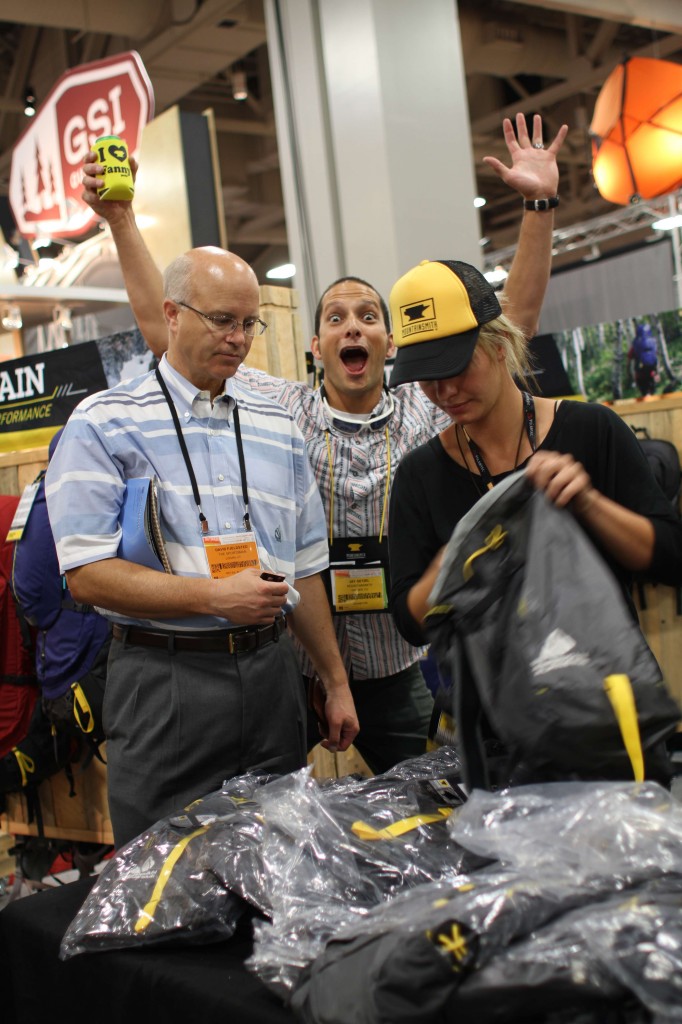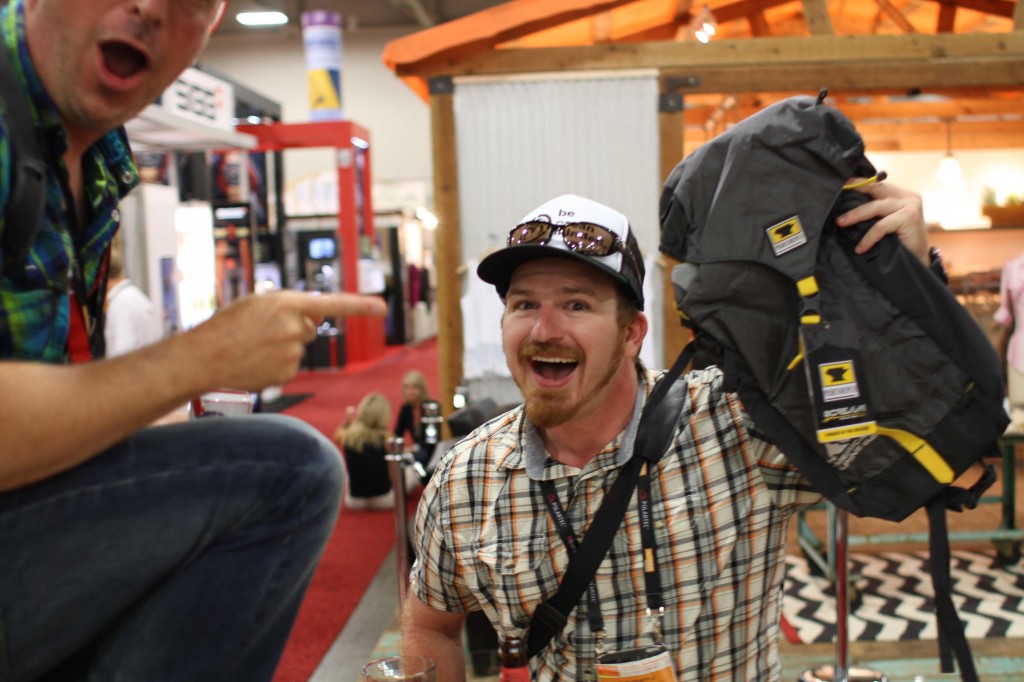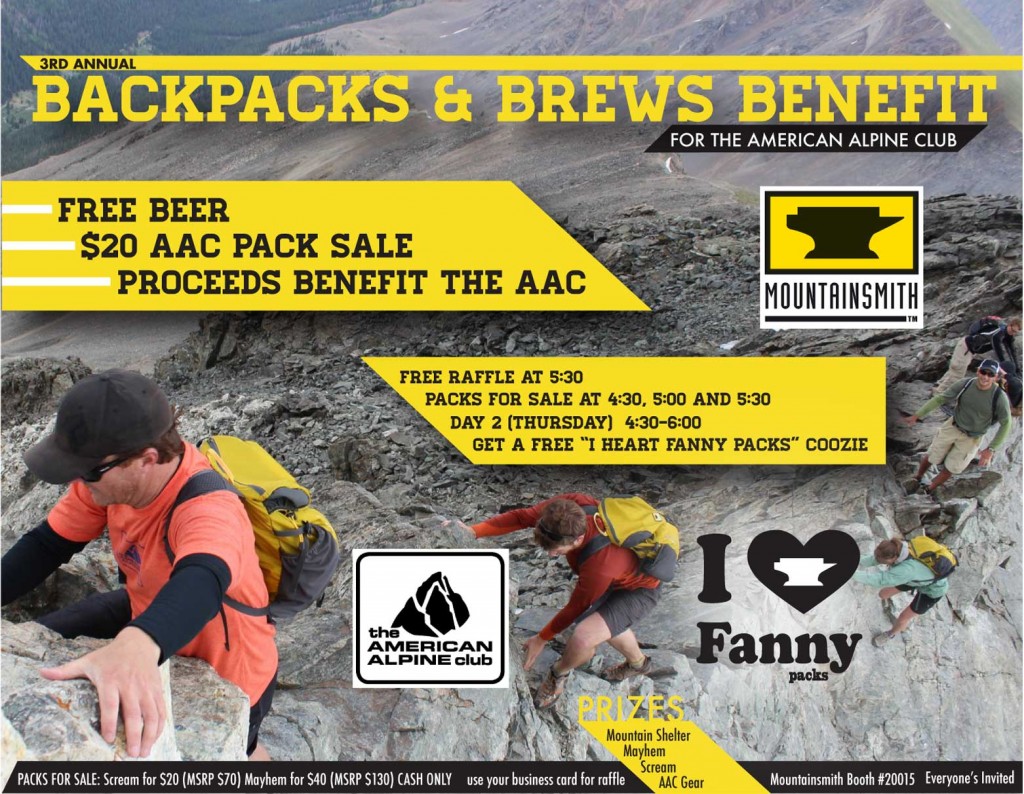 Fast forward to summer OR 2013, and the party has taken on its own identity, as it earns the designation of the "Backpacks and Brews Benefit."  With the determination to up the ante even more, the Mountainsmith team sent their booth crates to Salt Lake City with 250 Scream packs, and a brand-new offering.  For just $40, party guests could walk away with an AAC special-edition Mayhem 35 backpack.  Along with great deals on backpacks, guests were treated to "I Heart Fanny Packs" coozies, Mountainsmith trucker hats, and PBR tall boys.
This year, the backpacks sold in a more reasonable 90 minutes, and Mountainsmith's president Jay Getzel once again handed over a stack of cash to the AAC's Phil Powers.
Thanks to True Hero and the American Alpine Club  for helping put on the event.  We hope to see you at the Backpacks and Brews Benefit next year, when we will do it again!