Though you may be unfamiliar with Daniel Madson by name, you are probably more familiar with his work filming videos for Mountainsmith. Most notably is his video of friends climbing Mt. Sherman set to the music of Colorado folk-stars, Paper Bird(If you haven't heard them yet, do yourself a favor and click that link to listen to their new album, Rooms). While studying film in Denver, Daniel has connected with Mountainsmith to practice his new skills in cinematography, which seem to be coming naturally.
Daniel stopped by the office recently while pulling together a trip to conquer some fourteeners in Colorado's Mosquito Range. Of course, we put some Mountainsmith products in his hands and sent him on his way. We were fortunate to receive a trip report in return, with some amazing photography to share. Daniel, you can take it from here…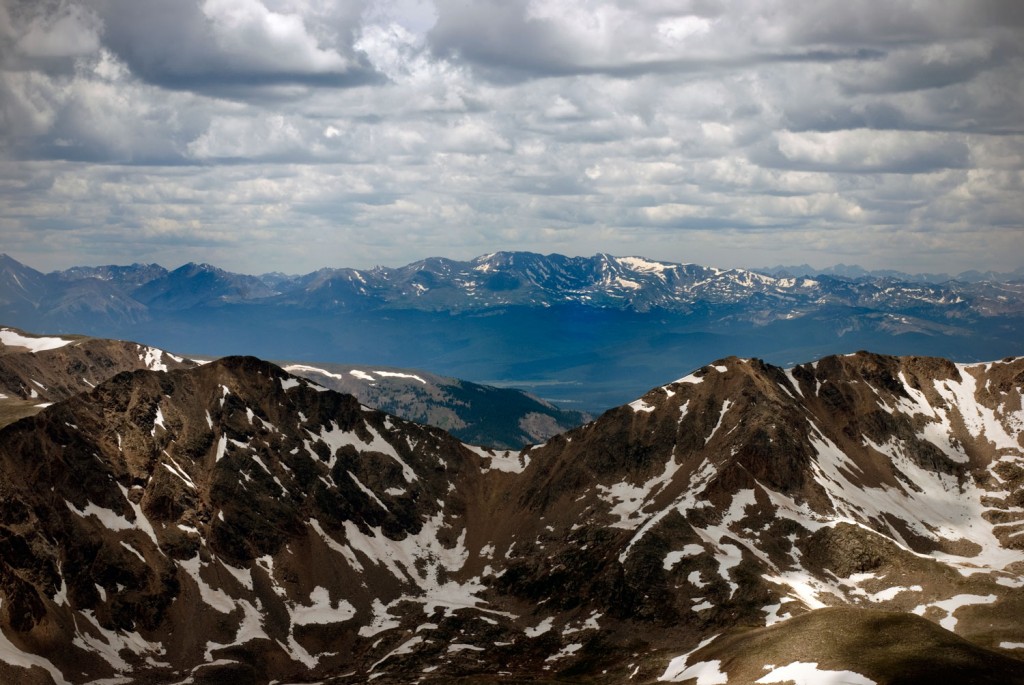 Any other Fourth of July you could find me hanging out in Castle Rock with the family, barbequing, and playing with fireworks. However, this past Fourth, Bailey and I headed to the mountains with a goal of tackling our first 14er of the summer, one 'er at a time. We rolled up to Kite Lake outside of Alma, Colorado around 9pm just after the sun went down.  There were between 10 to 15 other campers sleeping in tents and cars, all staged for an alpine start to summit one or all four 14ers.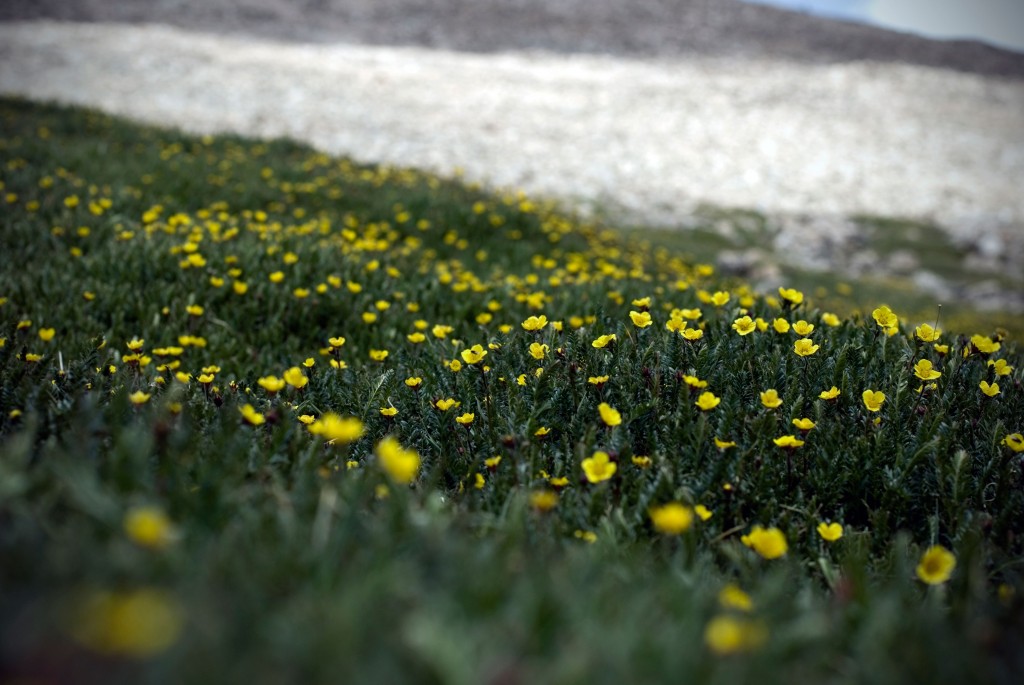 The circuit is known as "the decathlon route". Taking on any one of the 14ers in the Mosquito Mountain Range is no small feat though still doable by any average hiker. Doing all four peaks in one day, walking across saddles of shale rock mix of granite and quartz, takes a huge initiative and requires an early rise in order to finish before the afternoon storms that are so prevalent in the Rockies during the summer.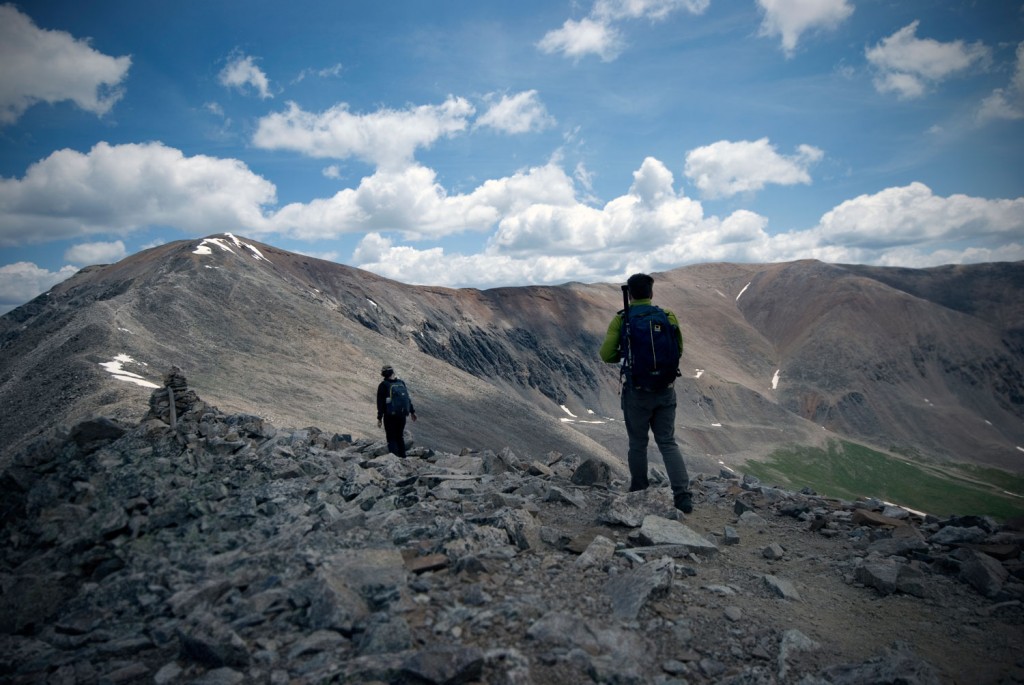 This was the goal.  Summit all four peaks (Democrat, Bross, Cameron, and Lincoln) in one day. As it turns out we had bitten off more than we could chew so early in the season, and after waking later than we had originally proposed we set off to conquer Democrat. Bailey packed up her Wraith pack and I packed up my 40 litter Approach, seven of those liters with water, and we headed on our way.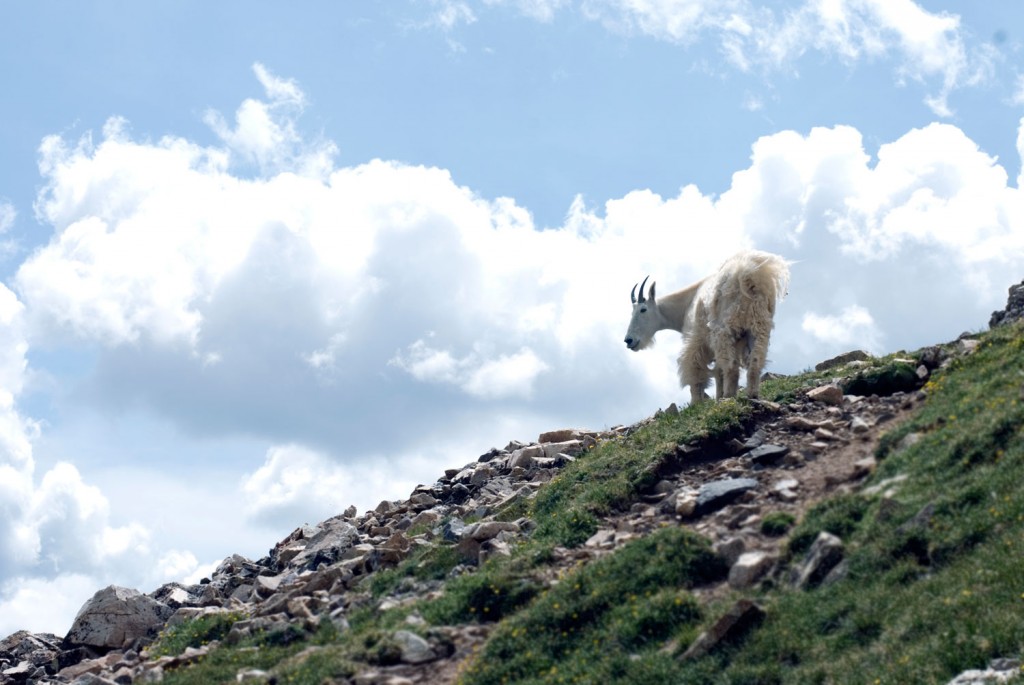 We made the saddle Democrat shares with Cameron and took a few photos before taking a couple sips of something stronger than beer and continuing up to the summit, where we shared the top with a couple mountain goats who Bailey promptly named "Goatie" and "Goatie."  After a couple rounds on top with my Mountain Smith koozie(textbook Texas spelling), we headed down and feeling the effects of the high altitude, kicked it back to town to try our hand at Mt Evans the following week.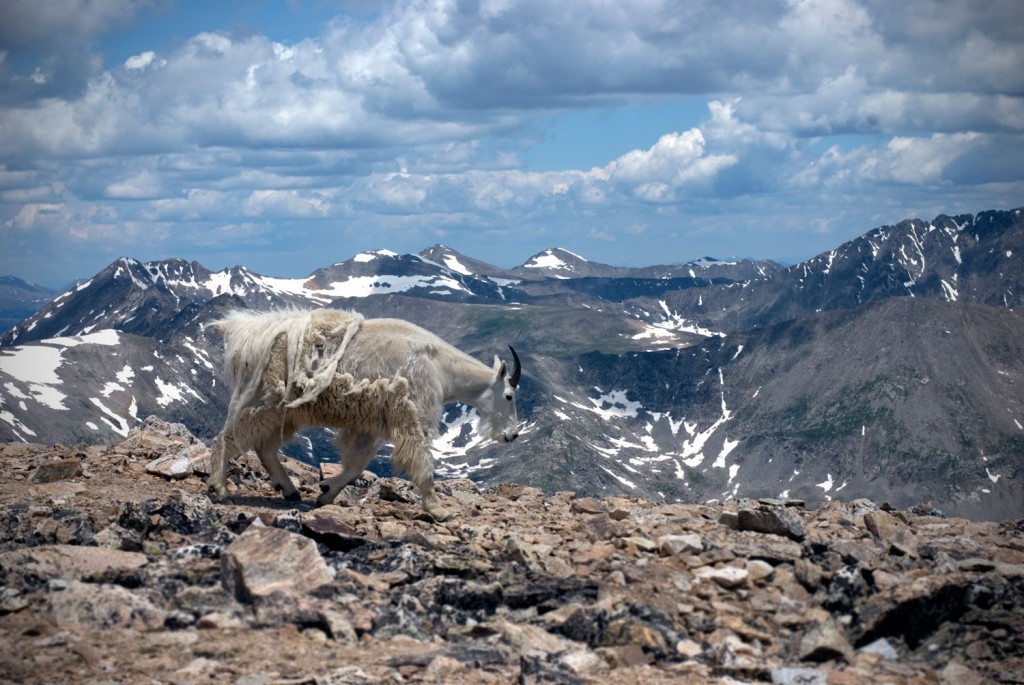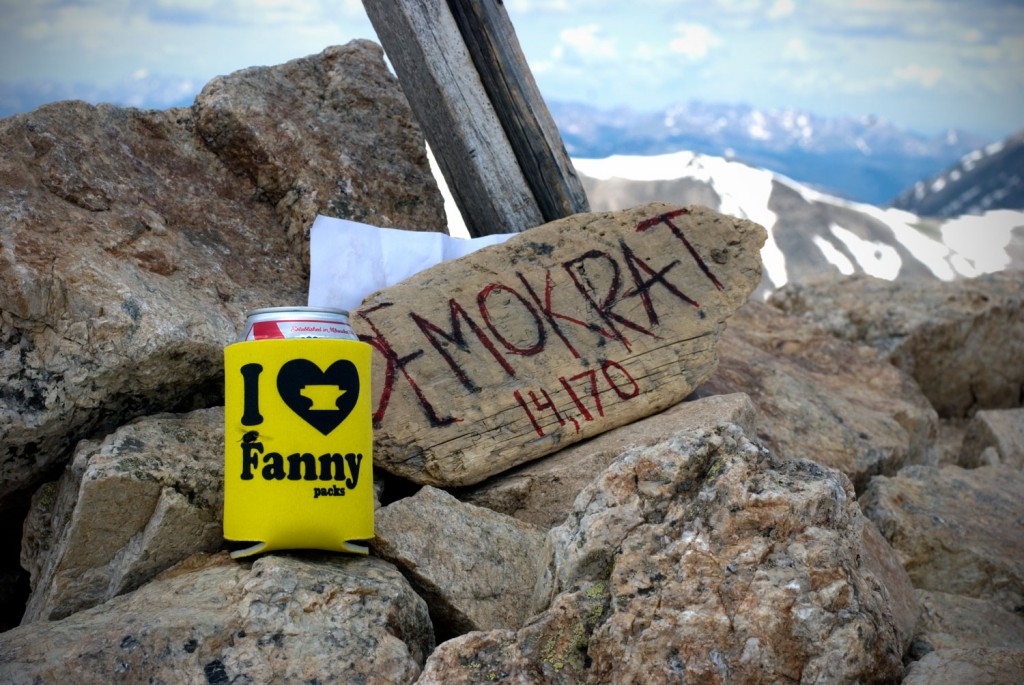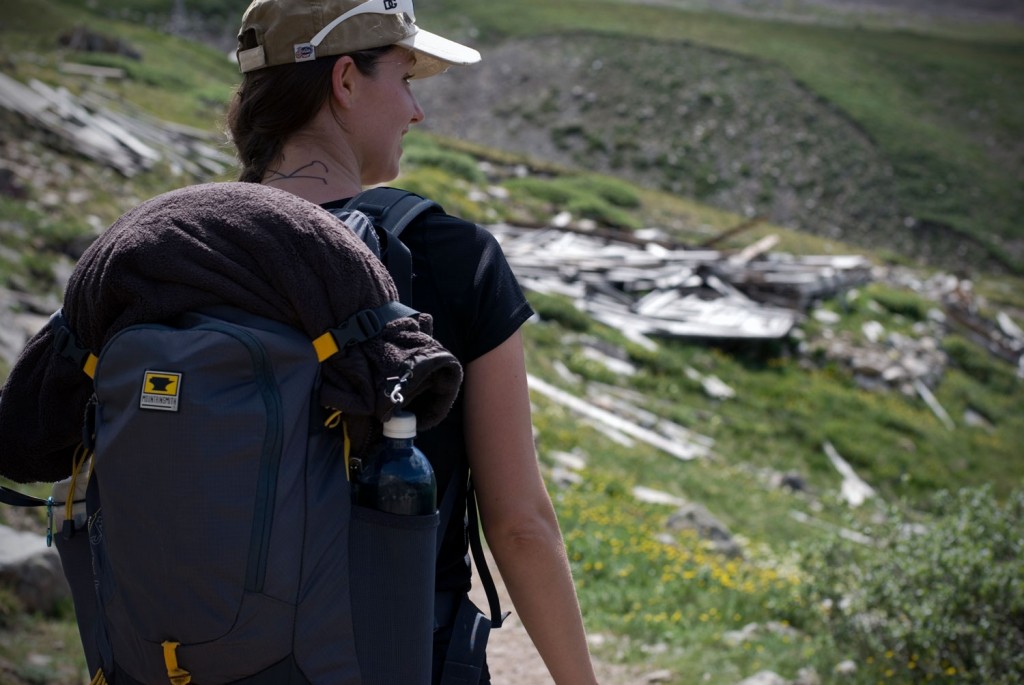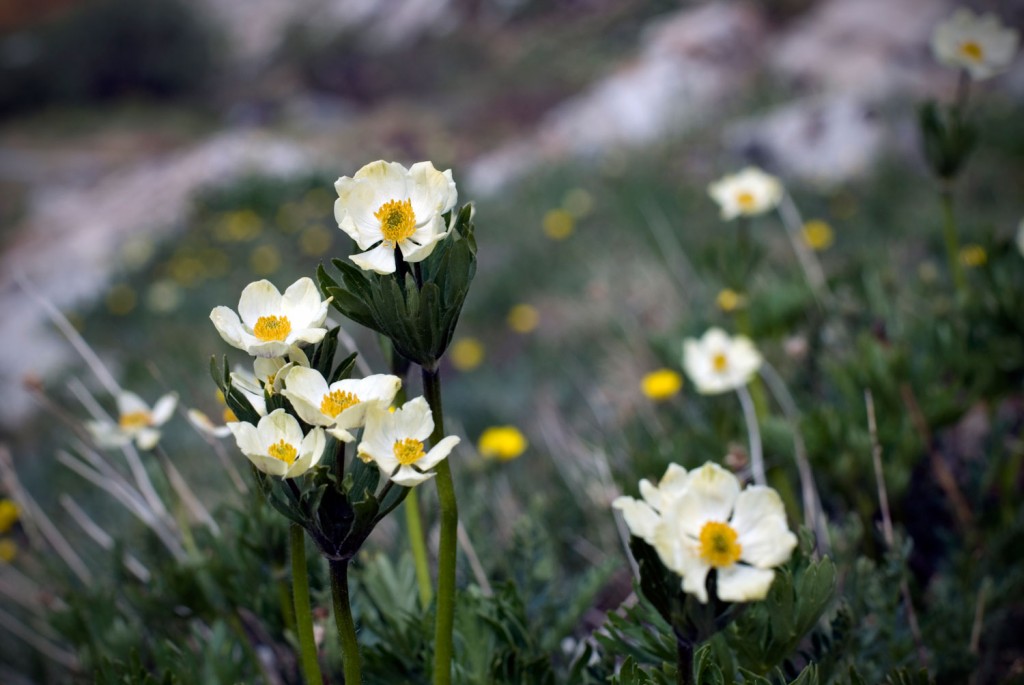 For more from Daniel Madson, visit:
Mt. Sherman video featuring Paper Bird
Fly Fishing with Mountainsmith