We are Cees and Madison, also known as Our Vie Adventures. We are outdoor enthusiasts, from climbing and hiking to mountain biking and highlining. Both of us are adventurers and creators at heart, and we plan to take that—and our cat, Vladimir—on the road.
2016 marks the 100th anniversary of our country's National Parks. In celebration, we renovated a 1989 Mini Toyota Motorhome, named her Vie, picked up Vladimir, and hit the road. With nine months set aside, we plan to visit all 59 National Parks in one massive loop. We'll spend three days in each park making friends, swapping stories, interviewing, and taking pictures of the people we meet. We have teamed up with Mountainsmith to inspire those we meet and those who follow along in our journey to join our travels, get outside, and experience our country's beautiful places.
About The Route
Our prospective itinerary can be found on our website and is here is a map of our route: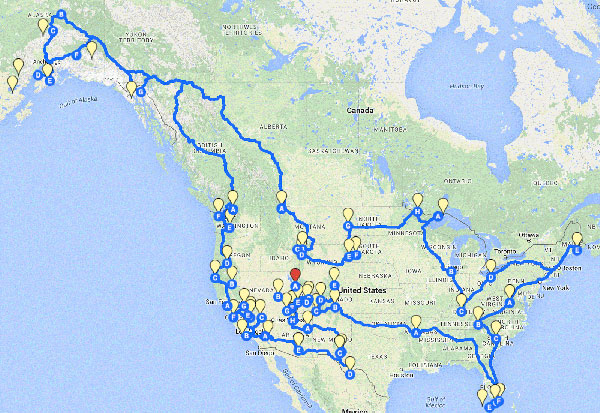 Follow us on Instagram @ourvieadventures to join the adventure.