If you're anything like me, when you have the chance to explore beautiful landscapes you jump at the opportunity. As an aspiring adventure photographer and filmmaker, I'm already daydreaming about what type of images I want to capture and what gear I need to accomplish my goals before I even pack my sleeping bag. For a lightweight backpacking trip, like I was able to experience this spring in Canyonlands National Park (Utah), I have my go-to set of equipment and protection for the gear.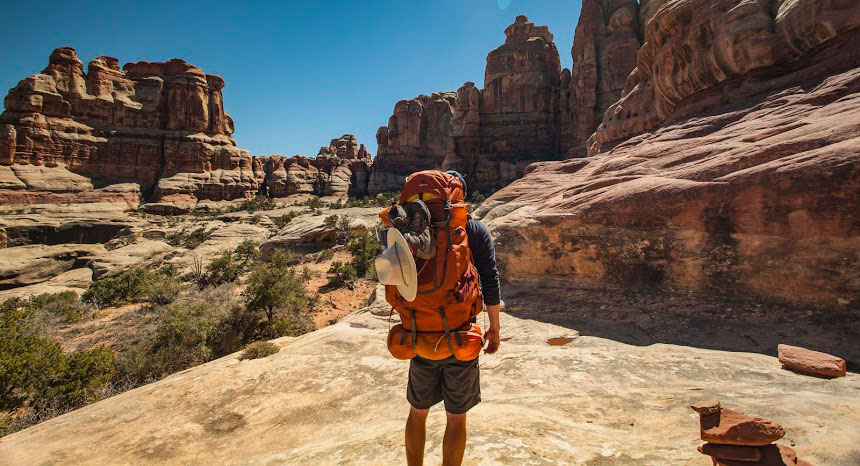 I always carry my Canon 5D first and foremost. This camera continues to satisfy me for durability and stellar images. Just like any camera you are shooting with, the glass you have is equally important when it comes to image quality and diversity. I like to travel with my trusted 24mm-105mm, a 17mm-40mm, and a variable ND filter that fits both in case I want to shoot some video while I'm out there. I complete this kit with plenty of batteries, CF cards, an intervalometer, lens pen and cleaning cloth, a rain bag, a viewfinder for video, and my ever-handy gorilla pod. I also include my Voltaic Systems solar kit which has always been worth the extra weight. Voltaic makes great products that I can always count on to keep my cameras and other electronics powered and ready to go.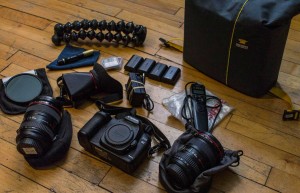 The Mountainsmith Kit Cube has been the perfect solution for hauling my gear. It has plenty of protection around my expensive equipment and has multiple ways to either carry it, strap it on, or stuff it in a bigger bag. I like to keep my entire
backpack as modular as possible, and this is the perfect way to keep my camera gear safe and quickly accessible. I'm always surprised by how much I can squeeze into what seems to be a small cube.
On the larger scale, I have been carrying the Mountainsmith Apex 60L pack. This thing not only looks slick, but has the durability and abundance of convenient features to last a lifetime. Being in the desert for this trip, we were mostly limited by how much water we could carry, and how frequently we could find water sources. This pack made it easy and comfortable to carry not only all my camping essentials and camera equipment, but also two gallons of water. The miles we traveled through Utah were extremely enjoyable, and that just doesn't happen if you have any discomforts or complaints with the gear you are using.
Photo Gallery from Canyonlands National Park, Utah