Professional trip planners and travel writers Peanuts or Pretzels have years of experience finding, creating, and sharing adventures around the world. Today, they share their insider secrets and reveal why Laos should be your next travel destination.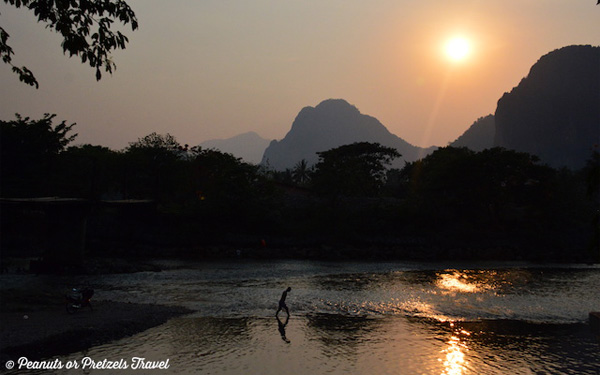 When you hear about epic adventures in and around southeast Asia, you often hear about Thailand, Cambodia, and you may even hear about amazing treks through Vietnam.  But one country that tends to get overlooked, but deserves more attention, is Laos. This landlocked country nestled in the middle of southeast Asia is filled with adventures just waiting to be sought out.
Off the Radar
Laos is off the radar for most travelers, and that's exactly why it needs to be on yours.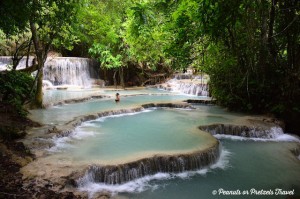 In Laos, you will not find a single McDonalds, Burger King, or Starbucks.  When you are ready for some grub, you will find that restaurants are local…possibly even doubling as the family home.  So technically, you will get home cooked meals throughout much of Laos.  These tasty meals serve up a more intimate cultural experience.  We highly recommend trying the local dish known Laap, minced meat fried up and seasoned with onion, garlic, and mint with a hint of citrus and chili peppers served with sticky rice.
Adventure is Here in Laos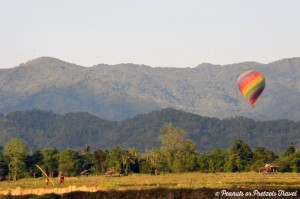 While temple hopping in Cambodia and island hopping in Thailand is fun, Laos is full of adventure!  Being tucked away in deep mountains and jungle, adventures in Laos include cave exploration, rock climbing, hiking through the jungle or through rice fields, kayaking, tubing down the river, zip lining, and even searching for wild elephants.
While many climbers flock to the Krabi area of Thailand, many are starting to come to Laos and test their abilities in towns like Vang Vieng.  We fell in love with Vang Vieng, easily becoming one of our most favorite spots in Laos.  It has grown quiet the negative reputation over the years among the backpacker party scene, but the town is cleaning up and focusing more on the outdoor adventures and spectacular natural scenery surrounding it.  Personally, we found Vang Vieng to be tranquil and simply stunning.
A Photographer's Dream Destination
One thing that will always stick out for me from our time exploring Laos, is just how photogenic the country is.  You will always have amazing sunrises or sunsets to capture, and breathtaking natural scenery everywhere you look.
Laos really surprised Liz and me.  We really didn't know what to expect when we first arrived in the small capital city of Vientiane.  But when we cruised out into the countryside, we quickly found a peaceful and seemingly untouched paradise of mountains, rivers, caves, and adventure.

After traveling in Laos for an entire month, we left with this in mind; that travelers, photographers, and adventurers should come to Laos NOW!  Experience all the adventure this beautiful country has to offer before the word gets out and development gives way to the masses of people…and Starbucks and McDonalds show up.
Follow Peanuts or Pretzels:
More stories from Peanuts or Pretzels:
Tips for Planning Your Next Epic Adventure
Outdoor Adventure in Yangshuo, China
Sukhothai, Thailand – Geocaching by Motorbike
The Haleakala Sunrise
An Expedition to Milford Sound – South Island of New Zealand
The Importance of a Secondary Travel Bag