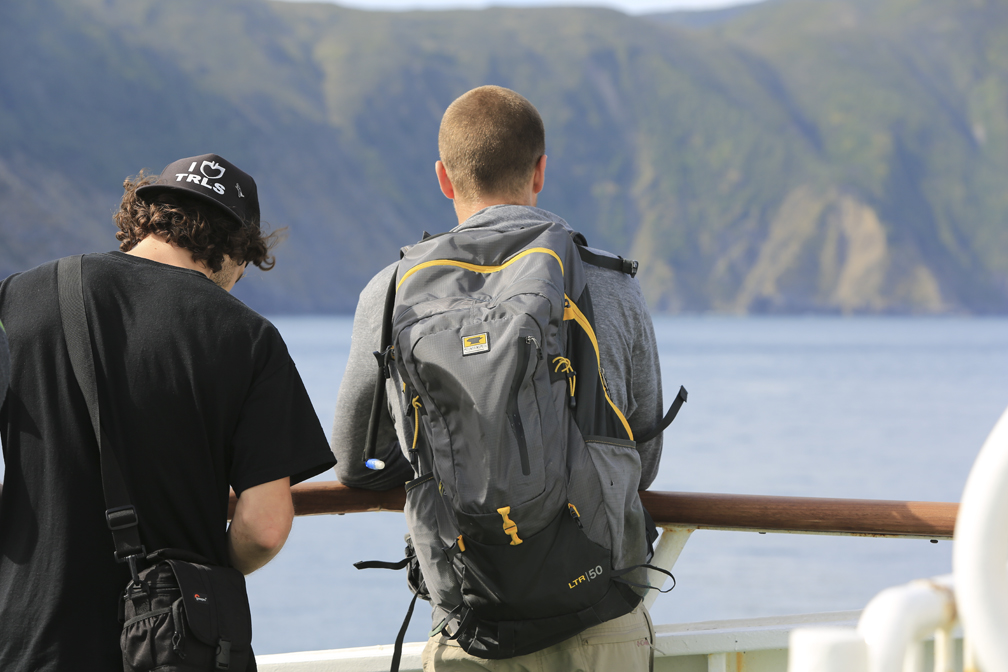 The one place on this planet I had wanted to experience was New Zealand. Its rich visual imagery and the stories I had heard about this land down under had been weighing on my travel plans. So this winter I embarked on a 3 week road trip to both the North and South Islands of New Zealand with two good friends, meeting up with third friend during the second half of the trip on the South Island. Other than our arrival date in Auckland on the North Island and our departure date from Queenstown on the South Island, our itinerary was completely open. Fortunately, a few good contacts and friends were provided by my older brother.
I wanted to travel as lightly as possible, and Mountainsmith set me up perfectly. They gave me the Ghost 50 bag with lens cases for all of my lenses, a Morrison 2 tent, and the Monarch OF synthetic sleeping bag.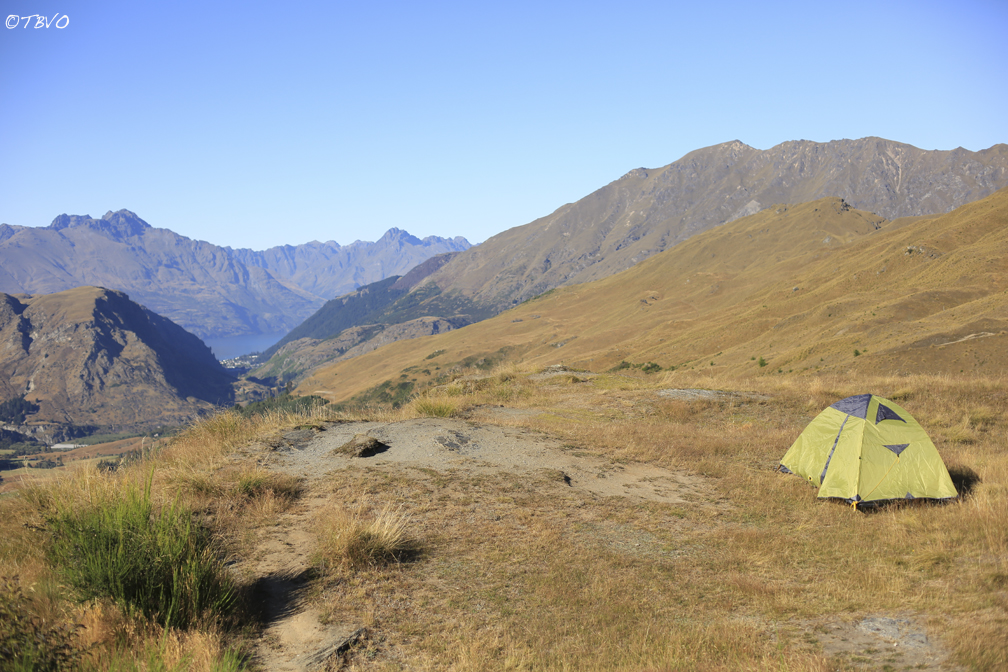 After a 13 hour flight to Auckland from the States, saying that I was "jet lagged" would be an understatement. However, being able to walk out of the Auckland airport at sunrise with everything on my back, made me feel like fresh oxygen was flowing though me.
We began in the North Island, touring Auckland and relaxing on a private beach on the Pacific. The BMX locations we rode were diverse- trails, full pipes and old school snake runs. We met a lot of really nice riders who gave us good advice on where to stop as we headed south.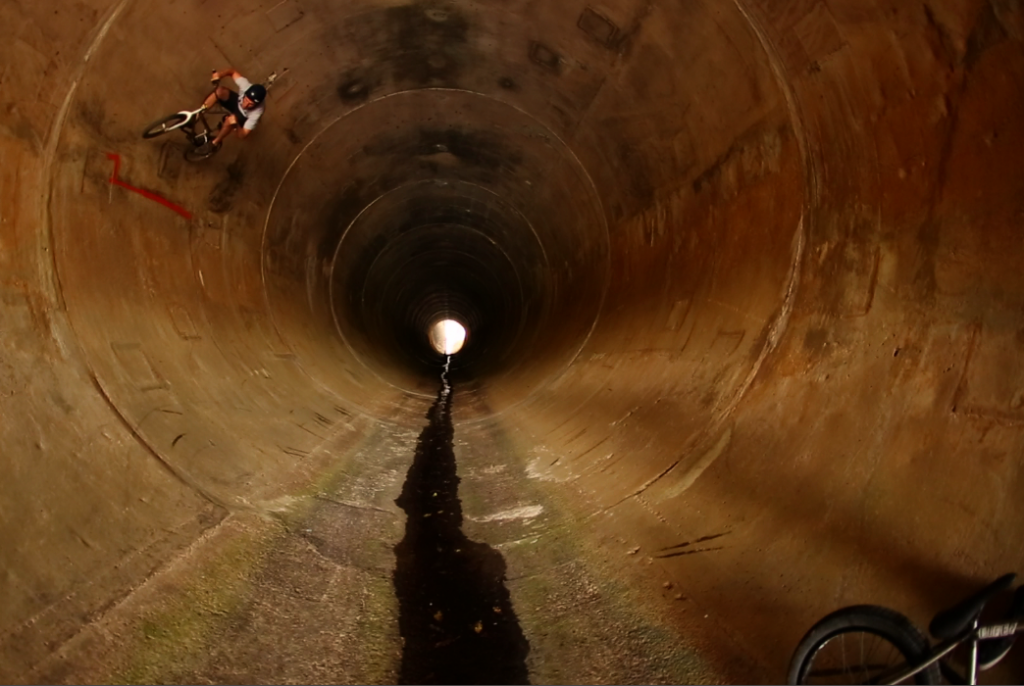 Our route from Auckland to Queenstown was a road trip full of friendly locals, breathtaking landscapes, hiking on glaciers, and beautiful BMX trails. We took a ferry from the North Island to the South Island, and got used to driving on the left side of the road quickly. I slept under the stars every night in my Monarch OF sleeping bag in my Morrison 2 tent. The sleeping bag kept me plenty warm and with the hood I didn't miss not having a pillow. The tent set up quickly and easily. It was very spacious, but packed down to a small size. Another plus- rarely did I have to stake it.
At every stop I was anticipating what was ahead. There were postcard images around every corner, which had me gripping my camera all day long, everyday. Having the lens cases kept everything organized, dust free, and easily accessible. Being able to attach the lens cases to my belt on any given outing was a helpful advantage when trying to go packless for small excursions. However, most of the time I did have the Ghost 50 on my back, and it lived up to its awarded name as "the hot weather warrior". New Zealand seems to have stronger sun rays than anywhere I have been, and luckily I had the right pack on my shoulders for the situation. The pack was tough, but strapped tight to my back, while letting air flow freely between the two.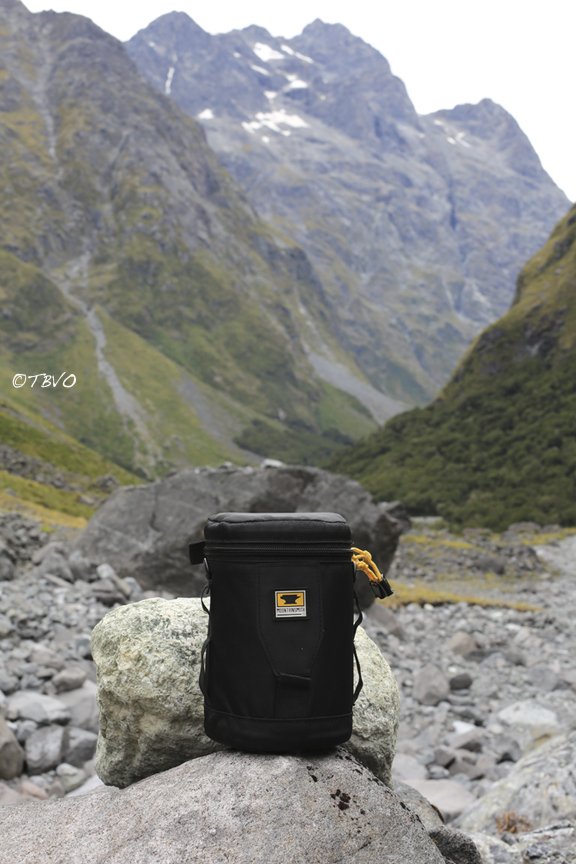 New Zealand was quite a journey. If you ever get the opportunity to head down under, take it; you will not regret it. A big thanks to everyone we met during the trip for being so helpful. Also, a big thank you to Jeremy and Mountainsmith for helping me travel comfortably and in style.
More from Ted:
BMX photo gallery I had published from a spot in Queesntown: http://www.bmxunion.com/blog/blog/photogallery-queenstown-new-zealand/
Short clip of me riding in Queenstown and I attached a photo of me riding a Full Pipe that we trekked out to: http://www.youtube.com/watch?v=wQfO3OUVfs0&feature=player_embedded
Ted's Website: http://www.tbvophoto.com/