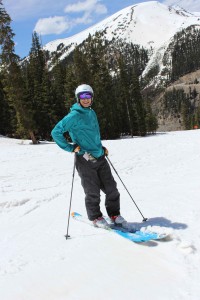 Our own, Jay Getzel has just been named president of Mountainsmith.  The well-deserved promotion will take effect today, June 1.  Renee Pitra, President of Blackstone Investment Group, which includes Mountainsmith, Detours, Carry Gear Solutions, and Haiku, made the announcement on Monday morning.
Jay has been serving in a variety of progressive roles since he joined our company in May of 2008, most recently as director of sales and marketing.  During his tenure, he has managed Mountainsmith to profitability and growth, built up an unsurpassed and dedicated sales and marketing team and put the programs in place to ensure success for Mountainsmith retailers.  In his new position, Jay will have responsibility for all of the brand's domestic and international business including profitability, product and dealer relations.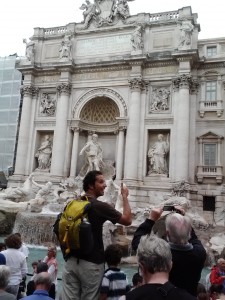 "In light of the substantial accomplishments Jay has achieved during his time at Mountainsmith, I believe we have found the perfect person to lead the company to its next level," commented Renee. "Strong leadership is the foundation for great success and Jay's skill in this area has brought Mountainsmith steady growth over the past several years.  His breadth of capabilities and focused direction will play a vital role in the future development and growth of the company."
Before joining Mountainsmith, Jay was sales and service manager for C.A.M.P. USA in Broomfield, Colorado where he managed the dealer service operations and was responsible for in-house sales, forecasting and pricing.  Prior to that, he gained a wealth of knowledge in the outdoor market as a field sales and marketing representative with the Timberland family of brands.  He began his 14 year industry career with a retail management position for Eastern Mountain Sports in Boulder followed by a Rocky Mountain dealer service role with Kelty.
"I am truly privileged to take on the role of president for the iconic Mountainsmith brand," commented Jay. "We have significant opportunities for our strong and seasoned team to bolster customer relationships and build up our global footprint while ensuring our people, product and partnerships follow the corporate mantra of Forged for Life."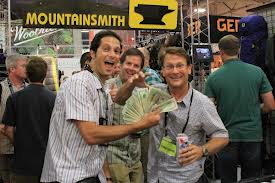 Congratulations Jay!  We are excited to continue pushing the Mountainsmith brand forward!
Annotated from OutdoorIndustry.org.