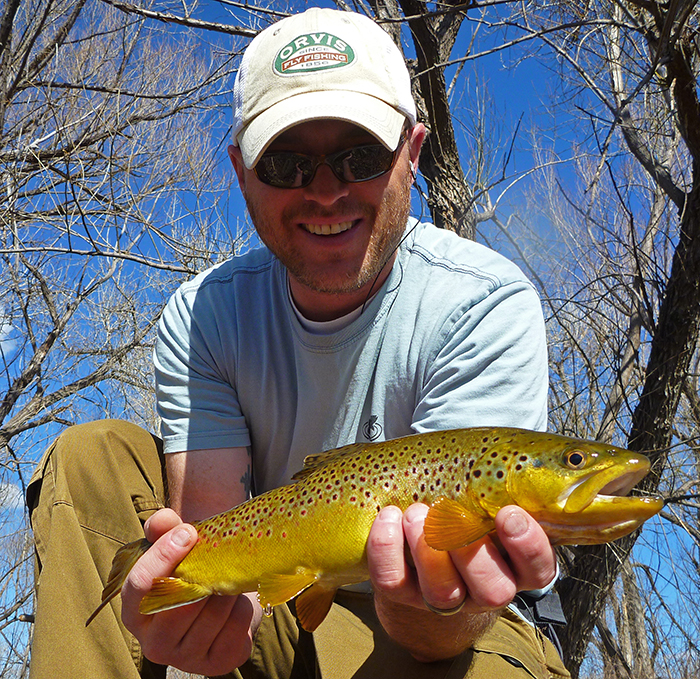 Vests, chest packs, lanyards, sling packs and lumbar packs – I have them all. As a fly fisherman for over ten years, I have used just about every product on the market – starting with the original fly fishing vest all the way to the latest in the lumbar selection of packs. I carry more than I need to every time I head out to go fishing, so a pack that can hold everything and also be comfortable is essential. Up until this last year my favorite pack to use was my sling pack, then I became a firm believer in the lumbar pack.
Fishing in and around Denver is a ton of fun. In early spring the little streams warm up and the ice thaws off of the lakes and the fish are ready to bite – the perfect time to take my son to the various fishing holes around town. When taking a five year old fishing I have to remember that it is all about him having fun, so it is important to bring the essentials along. Luckily, everything fits in my Tour lumbar pack  – Matchbox cars, legos, apples, PB&J, animal crackers, water bottles, crayons and coloring books, along with the fly fishing tools I need – all fit neatly into the Tour pack.
In between the trips where I take my son exploring, I get to show some friends around town. On one occasion I took my friend Jason Getzel to a local creek in the hopes of finding some brown trout. We were also hoping to get Jay on his first fish of the year, which was accomplished. The fish might not have been anything to write home about, but being able to use the Tour pack and wet wading in the creek for an afternoon is what exploring and fly fishing is all about.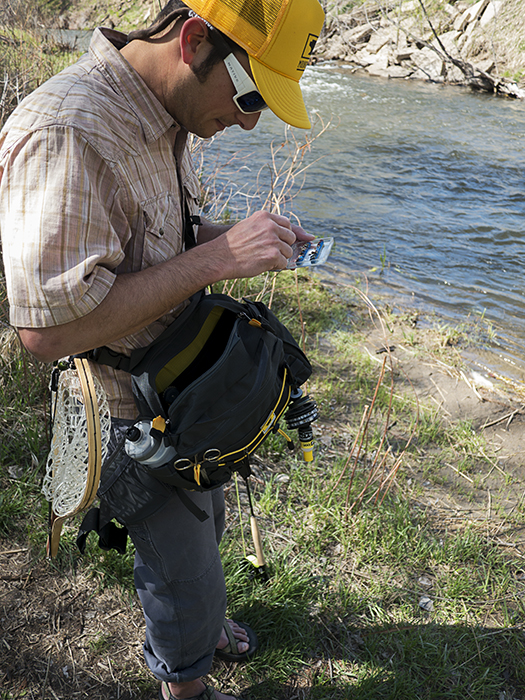 The most enjoyable part of being able to fish around town is when I get off work early and am able to head to the creek or the lake and have time to relax for an evening. I realize not many people can get off of work and drive 15 minutes up the road and catch a 12″ brown trout, so I do not take it for granted and am thankful that I'm able to live in a place where I can enjoy my hobbies so easily.