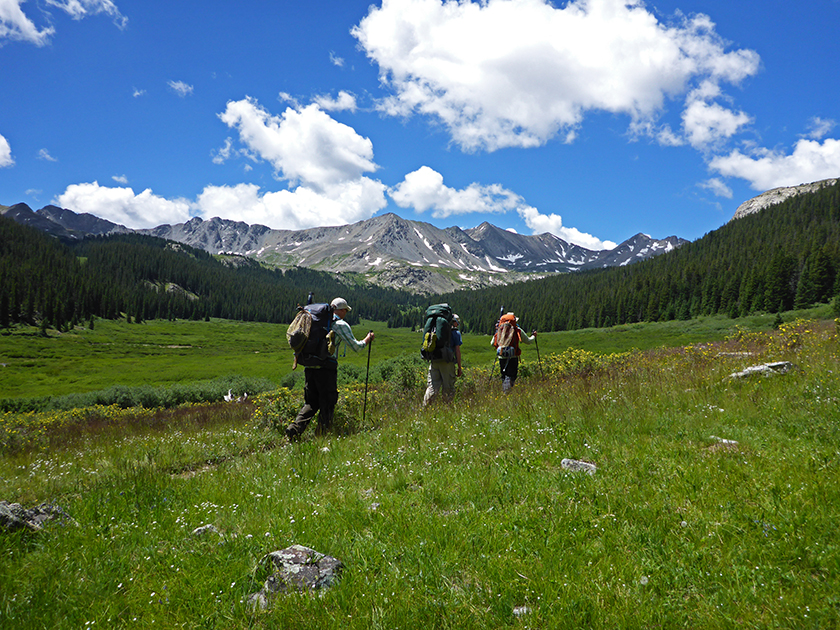 A good fishing hole makes an even better secret. Here are some tips for finding your next Colorado fishing adventure.
Colorado has over 100,000 acres of roadless land. Add to that 42 State Parks, 12 national parks and 13 national forests/grasslands. Within the boundaries of the state line there are over 3,000 lakes and reservoirs, and flowing into and out of these lakes are 6,000 miles of creeks and rivers. 35 species of both warm and cold water fish swim in this water. To, from, and alongside all of this land and water are thousands of miles of trails. It gives me pause when I stop to consider all of the possibilities that are available to an adventurer in Colorado.
I get asked all the time as to my whereabouts anytime I show people photos or videos of the trips I am fortunate enough to take. I rarely give out my exact location because of the vast number of locations available in Colorado. Research and planning come together to directly impact my travel group's outcome, and I believe fellow fishermen will have a much richer experience by choosing their own course. Look at a map, pick a lake or a stream or a mountain – find the trailhead, stuff your Mountainsmith pack and go for a hike. It really is that simple.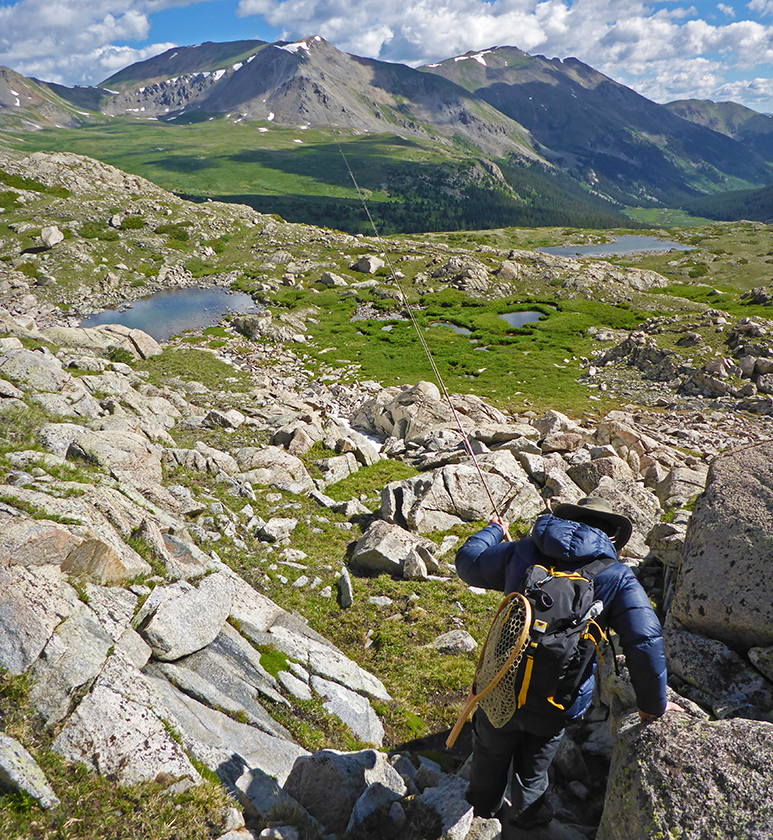 Most of the lakes and streams contain fish, but just because you had good luck at a lake the year before, it does not mean the fish will still be there the year after. One can never be exactly sure what Mother Nature has in store, but that's a gamble I'm willing to take in order to experience the high country.
One factor that contributes to this phenomenon in high alpine lakes is something called "winter kill". This happens during the snowy months when too much snow stays on top of the ice covered lakes and does not allow enough of the sun's rays to penetrate into the water. Without the rays, oxygen levels in the lake will drop and not be enough to sustain the fish that are trying to survive the cold winter months – killing most if not all the fish in the lake.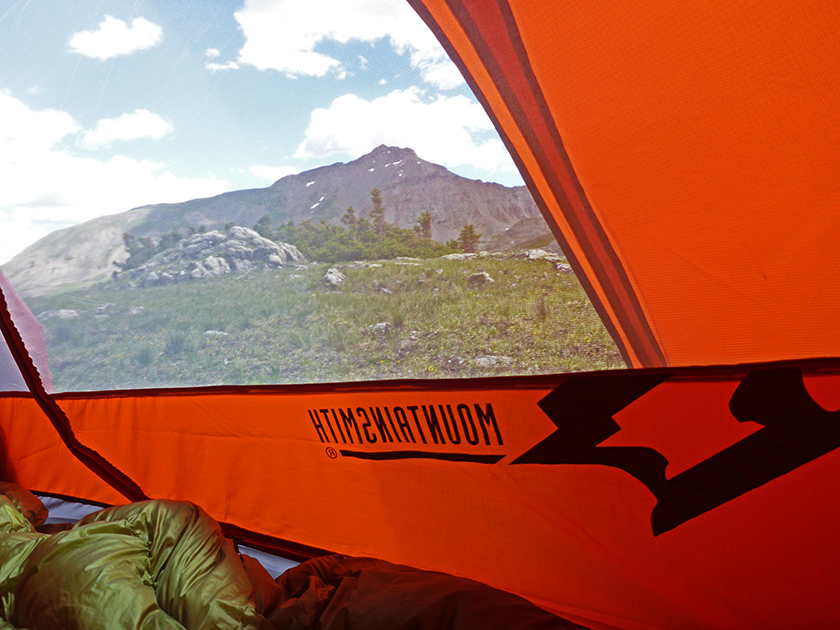 Although I am theoretically aware of the "winter kill" possibility, after 12 years of fly fishing in the high country of Colorado, this year was my first year personally experiencing hiking to a lake, knowing it held fish the year before, and finding it to be void of anything swimming in its cold waters. And it drove home just how important it is to have a backup plan when heading into the Rockies. On this particular trip we had planned to fish three lakes in the vicinity and also fish five miles of creek that came out of these lakes, so not all was lost. In fact the trip was an amazing one.
So, if you do decide to pick a trail, any trail, here are a couple of resources that will help  choose a destination.
• Colorado Parks & Wildlife website
• Colorado Fishing Atlas which shows what lakes and rivers have been stocked
So go get your Mountain Dome Tent and your Mountainsmith pack, stuff it with the essentials, pick some blue on a map and go explore!
Jonathan Hill is a regular contributor to the blog and a Mountainsmith ambassador. Find more of his fishing adventures at jonathanfhill.com.