After four exploratory tree climbing expeditions to three different continents, professional tree climber, explorer, and cinematographer Dave Katz ventured into the Republic of Georgia on a mission to raise awareness for at-risk forests.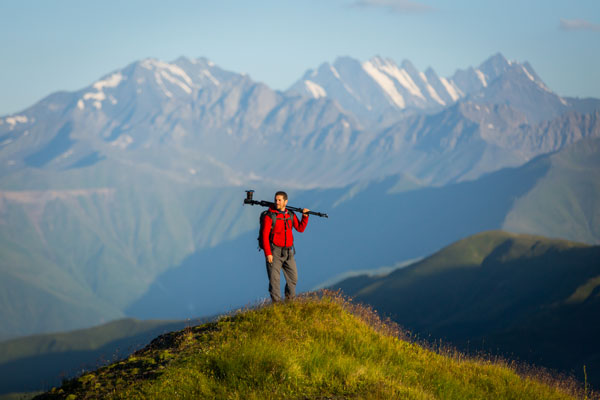 Sandwiched between the three political and economic powerhouses of Iran, Russia and Turkey, lies the rugged Caucasus region and three small mountainous countries: The Republic of Georgia, Azerbaijan and Armenia. Known for big mountains, political turmoil and fascinating history and culture, this is a part of the world I wanted to explore but after a decade of prolific travel a region I still had never visited. I was excited to learn my grant application from the Petzl Foundation, however, was approved in November of 2015. In general, my rough plan was to assemble a small and nimble team to explore the region's forests, climb into the canopies and document our trip with photography and video. The multimedia assets would then be used to raise awareness and support for these at-risk environments that are currently completely unprotected.
Since film and photography are an integral component of the expedition, I brought on my friend Ben Roif, a talented young film maker in the NYC area who has a growing interest in travel adventures and outdoor sports. I also knew I needed a strong tree climber and general outdoors person to complete our goals. For this role, I asked by friend and colleague at the Cornell Tree Climbing Institute, Weston Forster, to join. Weston and I had climbed Giant Sequoias together in May of 2016 under challenging circumstances and I knew he would be a great match.
After months of research and planning, in July of 2016, I packed my duffles and set out from my home in New York to the Republic of Georgia, a marathon of travel that lasted over 90 hours.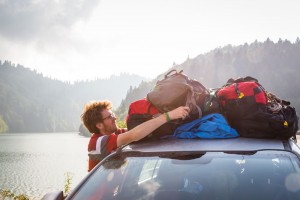 Beginning in the capital city of Tiblisi, I consulted local conservation experts on where to find intact forests and large trees.Within a day of arriving, I was introduced to an ecology and geography student named Erekle, or "Eko" for short, who ended up being my primary partner in developing the expedition. We also teamed up with an expert from a local tourism office named Vakhtang, or "Vako" for short. Both Eko and Vako pointed me towards the forests of Racha, as did the people I met at the Agency for Protected Areas and the World Wildlife Fund.
When I finally set out from the capital, I quickly learned that road conditions varied from a divided highway similar to the US interstate system to 4WD tracks over mountain passes thru axle-deep stream crossings. Though Racha came recommended, we knew we would explore several other locations for a thorough scouting. In total, my scouting efforts involved nearly 5,000km of driving in a country only slightly larger than West Virginia.About half of our leads led me down impassable roads or to areas that didn't contain intact forests.
I'm used to this, just this year I've led four other exploratory tree climbing expeditions to three continents and have had many similar experiences. However, by the time the other two members of my team arrived, I was able to narrow our efforts down to the beech forests of Tiblisi National Park and a large tract of forest near the village of Shovi and in the frontier lands of the Racha province.
Within the small niche that is expedition tree climbing, the overarching idea of this expedition was to expand the definition of "champion trees." Traditionally champions are usually the tallest and statistically remarkable specimens. In this case, I wanted to draw attention to the more subjective aspects: color, shape, view from canopy, etc. As a filmmaker and photographer, I thought we could more effectively raise public awareness of these threatened environments by leveraging beauty and aesthetics instead of a set of numbers and figures. In this regard, during the scouting process, much emphasis was placed on tree selection prior to the actual climbing.
Over the coming months, we'll be sharing moments of our adventure and details around how we can help conserve the unprotected forests of the Caucasus region. From attempted airport coups, to unexpected surgeries, to sunrise climbs up the 40-meter Nordmann Fir (nicknamed the "Champion of Racha"), this story is just getting started.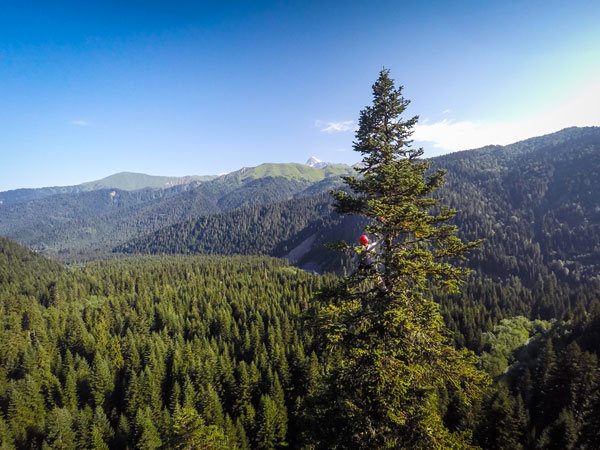 The team is now seeking funding and collaboration from larger conservation organizations to launch a 2017 expedition to the northern side in the Russian Federation of the Caucasus mountains. According to written records, there is indication of Nordmann Fir that reach a height of 80m, roughly twice the size of the trees the team found in the Republic of Georgia. Although statistics don't drive this effort, it would be a magical experience to find and document trees in the Caucasus of nearly the same height as many of the Giant Sequoia we climb in California.