Many of us that pursue careers in the outdoor industry do so for the lifestyle that it affords.  The like-minded individuals we call friends, peers and co-workers seem to constantly be scheming for that next early morning trail run, lunch time bike ride or "off-site" meeting that strengthens our relationships, offers great opportunities for product testing and ultimately allows for some memorable experiences to be forged.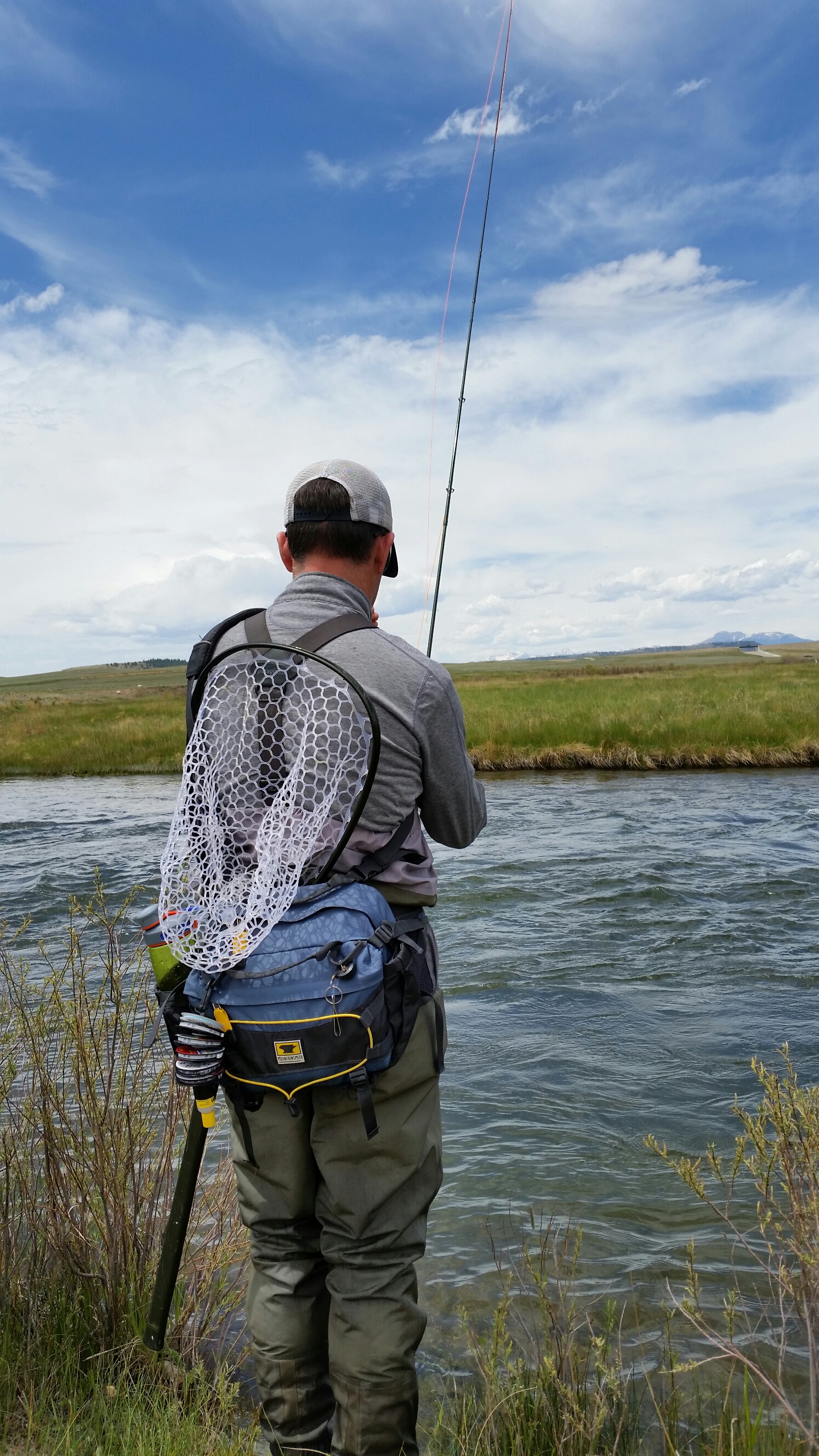 This past week was no exception.  I had the opportunity to join our stellar sales rep, Keith Reis, from Sanitas Sales Group at the regional outdoor trade show in Denver, known as WWSRA Show (Western Winter Sports Representatives Association).  These regional shows are the build up to the national Outdoor Retailer Show where brands like Mountainsmith unveil all of the new gear that will hit shops the following spring season.  It's our chance to put our best foot forward and sell our gear into our retail partners before the consumers have had a chance to catch wind of the styles, technologies and trends (it's a giant toy show for your typical outdoor gear head).
We had the pleasure of meeting with our buyer from Backcountry.com, Ashley Tucker during the regional show and we've been brainstorming for months about a way to loop in some play time after the show.  We decided to plan an "off-site" meeting venture out to the Dream Stream with the help and support of 5280 Angler.  This beautiful, gold medal, 3 mile section of the South Platte River is renowned for big but easily spooked trophy trout.
Despite the heavy weekend traffic on the river, our guide David Kemp, put us onto some beautiful and healthy cutbows (a rainbow trout/cutthroat trout hybrid) and brown trout.  Enjoy the pics that follow and be sure to add the Dream Stream to your life list of rivers to fish!