Photographer, Big Mountain Skier, Misadventurer, Chef and Lifelong Student
Hometown: Richmond, VA
Birthday: September 25, 1984
What activities do you participate in? I am a fairly dynamic figure, often seen crushing pow and scaling peaks. I hurl trekking poles with deadly accuracy. My deft gingerbread houses have earned critical acclaim in architectural circles. I cook 30 minute brownies in 10 minutes. I enjoy urban zip lining, the opera, and Taco Tuesday. On Wednesdays I repair flip phones free of charge. I am an expert meteorologist, a veteran of love, and an outlaw in Texas.
What inspires you? Rebellions, poetry, and new experiences. I am inspired by the wolf; yet, love the sheep. The posture of my spirit is to love the world but not be of the world. I relish firsthand feedback and seek inspiration from those who are brave enough to do the same.
What is your go to Mountainsmith product? Easily the MountainSmith Borealis pack. Although the Trekker FX Monopod comes in a close second. Last winter was my first with the Borealis and we were inseparable. My Avy gear (shovel & probe) fits conveniently in the pack; with plenty of room for an extra jacket, back up goggles, emergency blanket, first aid kit, plus my DSLR camera and multiple lenses fit snugly in their own, easily accessible compartment. I recommend the Borealis if you are a backcountry photographer, who wants the flexibility of pillaging big mountain lines with your camera equipment in tow.
Favorite adventure? Tough call. So many highlights over the years, but I would have to say hitting Zermatt/Cervina on an all time cycle is the favorite notch on my belt. Zermatt is the quintessential ski village: elegant European architecture, in a car free village, lined with cobblestone streets. The village is lorded over by Mount Rosa (Switzerland's highest peak) and the illustrious Matterhorn. Zermatt is nestled in a valley around 3,000 ft, yet, on a bluebird day the entire Matterhorn (which you can ski if you dare!), is towering some 12,000 feet above. The resort is sprawled across two countries (Italy and Switzerland), boasting over 100 lifts, and accessing more backcountry than you could ski in a decade. For my first run I rode a passenger train, nearly an hour, to the Gornergrat castle (at 9,300 ft). After clocking about 20 minutes of thigh deep powder turns I found myself asking for directions at a hotel made entirely of ice. I then had to take a gondola and two different 100 person trams to reach the top. It took over an hour to peak but I was rewarded with 45 minutes of continuous face shots. If you go, make sure you bring your passport on the slopes; that's right, the resort is so big you have to go through customs just to ski the other half.
Go to destination? Hands down, Vail. You can ride untouched powder all day, everyday, from December until May. You just have to know where to… On second thought, whatever you do, don't go to Vail.
What's your go to jam before a drop?
The New Deal- Gone Gone Gone or Rhymefest Familiar Faces.
Do you own a dog?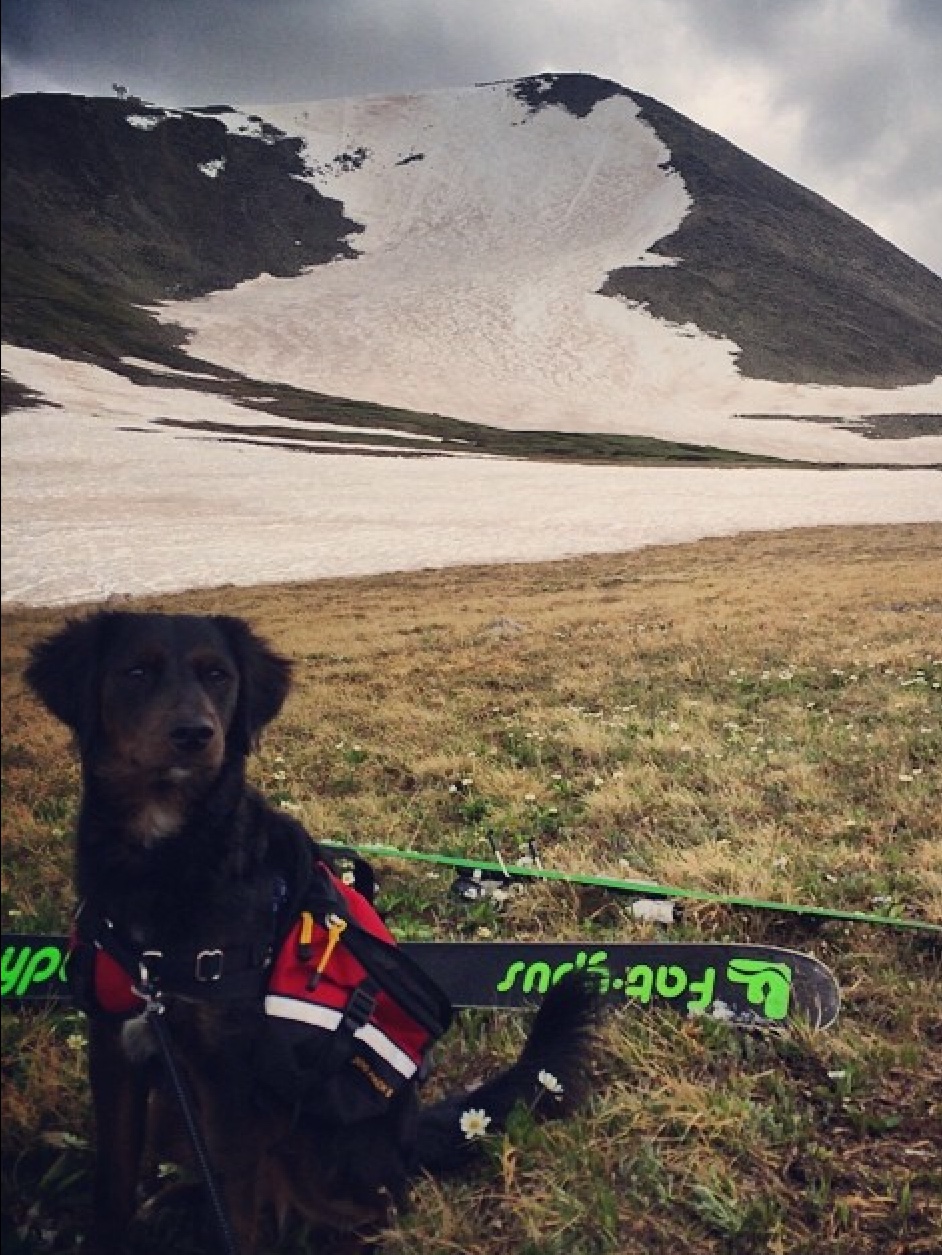 My best friend is a miniature golden doodle named Luxen Gabriel. She is 35 pounds, just turned 1, and loves the snow more than I do. She has been training in the high alpine all summer and can't wait to drop her first backcountry cliff with dad!
Other Sponsors:
Fatypus Skis
Follow Mark: