Photographer / Filmmaker / Environmentalist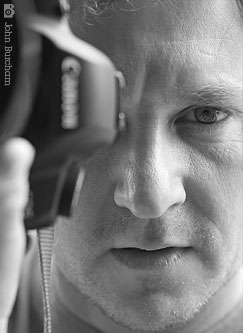 Hails from: Flagstaff, Arizona
Favorite destination visited? 
Whoa, this is a hard question. Celebrating my 39th birthday on top of the Vampire Spires in the Northwest Territories of Canada with Jeremy Collins, Pat Goodman, and Jeff Achey definitely tops the list. It was the first ascent of a climb and we just happened to summit on my birthday. Great birthday present!
What is your dream adventure?
One of the places I have always wanted to go back to is Mali and climb in the Hand of Fatima and then go to the Festival au Désert outside Timbuktu.
What is your favorite spot to be with nature?
Living in the southwest I am lucky enough to explore the Colorado Plateau and the vast desert that surrounds my home. It is a place that many people overlook, but I love the beauty and simplicity in the red dirt and big skies.
What inspires you? 
I was always inspired by Galen Rowell and his ability to blend athletic pursuits with art. I am also inspired by artists who use their media to educate and protect the environment.
Favorite Mountainsmith product:
The Descent is awesome for remote and street situations because it is discrete and close to my body, and it's perfect in the vertical environment.
What is your favorite part about your job?
Being able to travel the world, experiencing cultures and places and then bringing back media to share those experiences with the world.
If you had a superpower, what would it be?
As a climber I would have to say that having Spiderman's powers would be awesome. The ability to scale mountains and buildings would be amazing.
What is playing on your iPod right now? 
I have been super into the new album by Publish the Quest called A Thousand Kinds of Gold.
What non-survival-essential item do you bring while out exploring? 
I like to zone out and separate myself from the world around me with my Goal Zero Rock Out speakers and an iPhone with good music. Hacky Sack and Frisbee are also fun base camp items to have in my backpack.
Other sponsors: Keen, Clif Bar, Goal Zero, Klean Kanteen, DeLorme, Blue Water, Five Ten, Kahtoola
Follow Q: