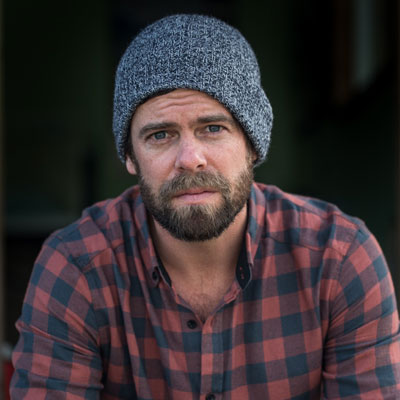 Photographer / Director / Mountainsmith Camera Bag Designer
Hails from: Boulder, Colorado
Hometown: Ashland, Virginia
Favorite destination visited? Southeastern Greenland
Top destination that you have yet to visit? New Zealand
What inspires you? I'm inspired by the experience.  Expeditions allow me to live in such a way that feels very harmonious and natural to me.  It's a place to escape the noise of society and social media and focus on telling amazing stories with friends in amazing locations.
Favorite Mountainsmith product: In 2013, along with the talented crew at Mountainsmith, I helped design and develop a new line of camera bags engineered for adventure photography & travel.  So it'd be hard for me to pick an exact favorite.  It's like asking me – who is your favorite son or daughter!  After a couple years of testing, my 3 favs are: Descent, Borealis & Spectrum.  And if I had to pick one – Borealis.
If you had a superpower, what would it be? Client Mind Control.  Yeah.  I would be able to seed my exact creative vision into the minds of clients and they would immediately get it and trust it.  Ideas are delicate.
Favorite backcountry meal? 
Tried and True:
Breakfast – Pumpkin Seed Flax Cereal (with a Danish Whole milk powder)
Lunch – Justin's Nut Butter & Energy Blocks
Dinner – A side of fresh fish or Backpacker's Pantry (Cajun Chicken)
What is playing on your iPod right now? Rolling Stones – Exile on Main Street
What non-survival-essential item do you bring while out exploring? I take a heck of a lot of gear into the field these days.  All of it is pretty essential.  I often get crazy looks when I take 4 – 5 Mountainsmith camera bags on every expedition.  It's a way for me to keep all my gear separated and easily packed into larger duffles, etc.  Once I'm on location, I can leave basecamp with any of the 5 that might work best for the job needed that day.
Other sponsors: Goal Zero, Arc'teryx, Justin's, B&H Photo
Latest Expeditions: 2014 – Greenland First Ascents, 2014 – Patagonia Climbing, 2014 – Fiji Shark Diving
Follow Andy:
One of Andy's latest expeditions to Greenland with fellow Mountainsmith ambassador Mike Libecki:
See Andy's story as he told it at B&H Photo in NYC, September 2014:
Thanks to B&H for providing this video.