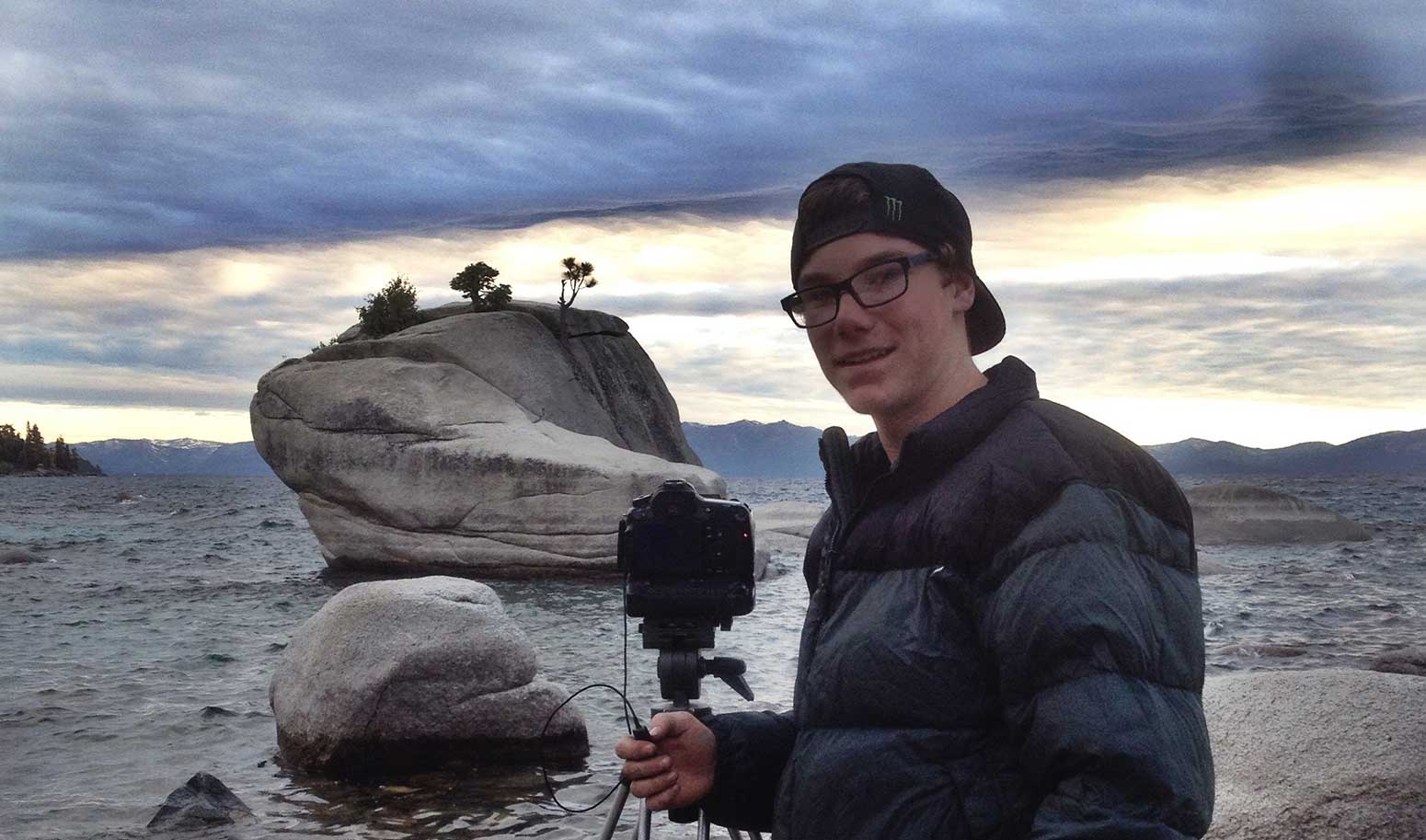 Occupation: 
– Landscape/Adventure Photographer, Adventure Cinematographer
Hometown:  
– Meyers, California
Birthday:  
– March 15, 1997
What inspires you?
– Being outside and seeing things few have seen. My main goal is to bring the spirit of adventure and outdoors to the masses. By doing that, inspiring others to be outside and enjoy the planet.
What is your go to Mountainsmith product?
– Borealis AT, I've packed clothes, cookware, food, and camera gear for overnight missions in Yosemite and Tahoe. It's also small enough to jam into the overhead compartments on flights. It's the most versatile camera pack I've ever used. I can also strap a crane, tripod, slider, and a glide cam to side of it at once, which is amazing for shoots requiring everything.
What activities do you participate in?
– I live in Tahoe so it's pretty much one of the biggest outdoor playgrounds in the world. It's amazing what you can do around the area. Skiing is my favorite thing to do in the winter: backcountry, pow, park, you name it. In the summer I love to mountain bike, climb, backpack, cycle, play hockey, and hike.
Oh and take photos and film.
Favorite Adventure?
– Getting into Desolation Wilderness outside of South Lake Tahoe is definitely a favorite. Still haven't explored the whole wilderness, one of the coolest places in the area as well, it's glacier formed and the entire wilderness is granite with no trees, and there's a lake every corner you turn.
Go to destination?
– The range of light, Eastern Sierras: biggest peaks in the lower 48, world class climbing, and some of the most beautiful photo opportunities. Who wouldn't want to be down there?
Follow AJ
Visit AJ's Website