The story of a volunteer trail work mission through Torres del Paine National Park, Patagonia, Chile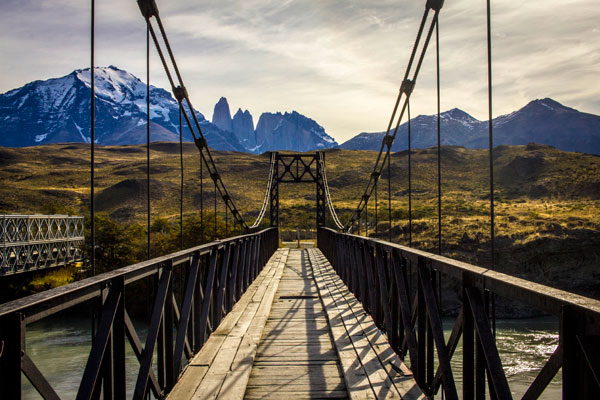 When planning our South American adventure, we didn't know quite what to expect from Torres del Paine National Park (Patagonia Region, Chile). We found Agrupacion Medio Ambiental (AMA), the volunteer organization within the private sector of the park, and after some scattered and broken Spanish and English emails, we were ready to spend two weeks bettering the trails and aiding in reforestation efforts after devastating fires in 2005 and 2011.
After a rough start that morning mixed with a time change and miscommunication, we somehow made it to the entrance to the park and miraculously were greeted by AMA representatives. We loaded onto a bus and after rounding a few corners, we saw what would be our view for the next fourteen days.
Between rough trail work, nurturing the lenga saplings (native trees within the park), building and installing signs, and collecting seeds in the coldest, wettest region of the park, we needed good gear to hold up against the elements. Thanks to tactical packing and some well thought out purchases in the states, we were able to complete all of our tasks effectively and efficiently, as well as complete the three day trek on the famous W trail.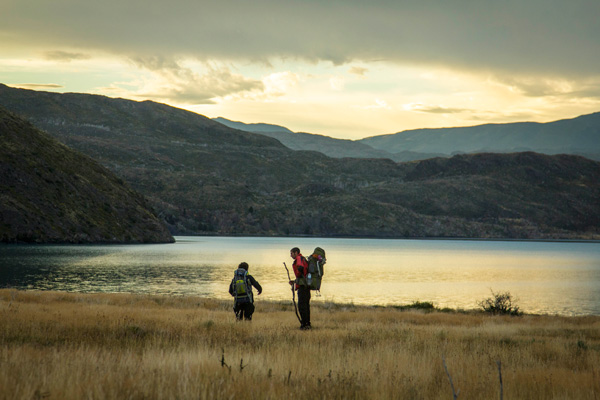 On the W trail, each sight was more beautiful than the last. As the hike became more difficult, the scenery became more breathtaking. Glaciers, great stone towers, the horns of Torre del Paine; each day we gave thanks for the beauty around us and for the opportunity to go on this adventure. Being able to see how such an extreme environment supplies such greatness is a lesson we will be hard pressed to forget.
Along with our three-day hike through one of Patagonia's most pristine parks, we also became close friends with our fellow volunteers from around the world. Being surrounded by this group for two weeks, we really got the luck of the draw. Everyone worked well together, and all of our combined personalities made for one hell of a group. Denmark, Norway, Spain, Brazil, Italy, the Netherlands….we now had places to stay should we visit any of these countries. Moments spent with new people around the fire playing cards, hiking in the darkness to see the sunrise, and spotting wild pumas quickly became cherished memories.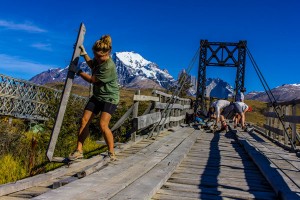 As our time in southern Chile came to a close, it was one of the first times on our multi-country trip that we truly wanted to stay. Not stay in the sense of you don't want to go back to the "real world" because your trip is so relaxing, but rather we would prefer to work in these harsh elements in order to get those cherished days of sunshine perfect for a hike. We would rather work hard and feel the chill in our bones to then feel like a cup of tea and toast is well earned. There, we felt alive. Our bodies and minds were put to use daily and relaxation felt earned, not wasteful.
Two weeks never felt so short. Packs heavy, we loaded onto the bus to leave our utopia and said our goodbyes as promises were made to meet again. South America's many countries offer the traveler a full plate in terms of culture, beauty, entertainment, and adventure. The best part about Torres del Paine? You can have it all.
For more information on AMA and its initiatives in the park, check out their site: http://www.amatorresdelpaine.org
Patagonia Voluntrek Photo Gallery (Torres Del Paine, Patagonia)
Where is Torres Del Paine National Park?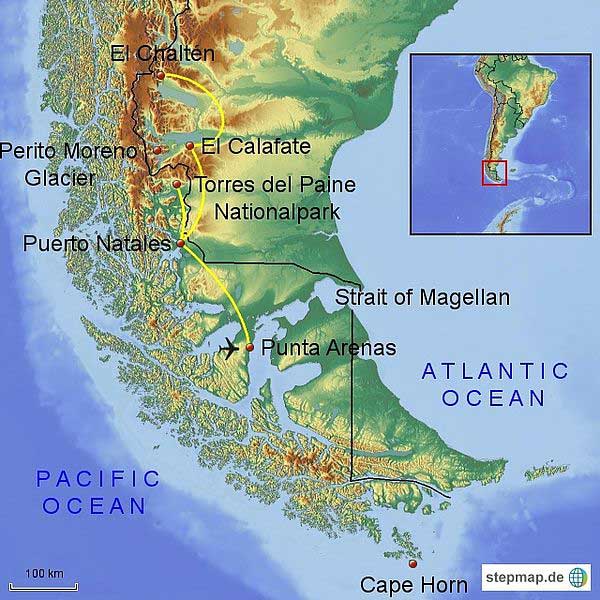 Written by Cassie Wilson; Photography by Scott Hardesty