James Dziezynski from Boulder, Colorado is a professional writer/editor in the outdoors industry and author of the guidebook "Best Summit Hikes in Colorado".
One of the top benefits of working with the outdoors industry is the sheer exposure to all types of gear. Getting to test all the latest and greatest stuff is technically "work" – in the same way that watching movies is "work" for a professional critic. Sure, you provide an informed and experienced opinion but really, you get to play with all the best toys and (almost unbelievably) get paid for it.
Beyond the reviews, I'm always fascinated by the gear that ends up in my personal inventory. It happens almost sub-consciously. Mountainsmith's Genesee tent is a perfect example. My first time out in the Genessee was for a magazine review and one year later, it's become my go-to tent with over 50 nights in the field on its resume.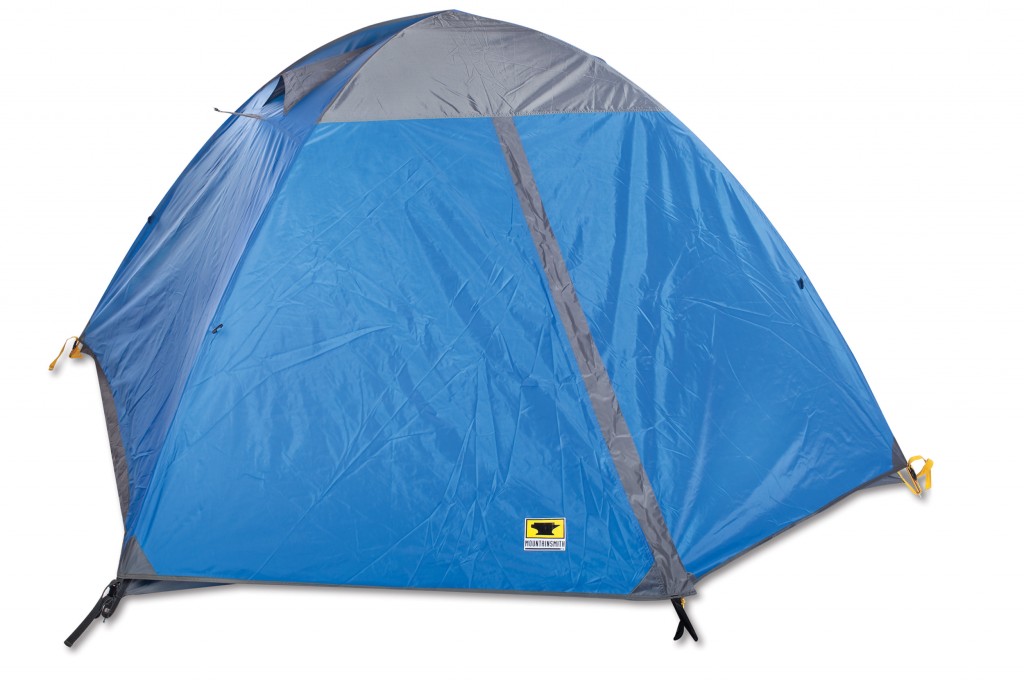 The bulk of my adventures are here in the Rocky Mountains, with lots of 2-3 night "basecamp" backpacking adventures. My ideal tent for most outings needs to sleep two people and two border collies, though on solo outings I like have ample room to sort out climbing gear, maps, etc. The Genesee made it into my gear rotation by virtue of being easily packable and relatively light. It's a spacious tent that's easy to setup. Two poles, a few stakes and as the Brits would say, jack's a doughnut you're ready to go.
And so it's been my home in the mountains for the past year through all conditions – yes, I know it's a 3-season tent but it has seen some winter use as well. From car camping in the desert of Fruita to the backcountry, high alpine tundra in the Sangre de Cristos, it's always been a cozy, reliable and welcome shelter. It has outperformed many other tents in a higher price range and my dogs dig it.
Thus I'm looking forward to another year of adventures with my Genesee, which is now battle-worn but holding up just fine. On my personal Mountain Air blog, you'll see lots of pictures of it in the background or out in the field. Much like a good mechanic, a good tent is hard to find and when you do, you hold on. So congrats to the Genesee for making the cut into my "private stock" and cheers to more great Mountainsmith adventures in 2012!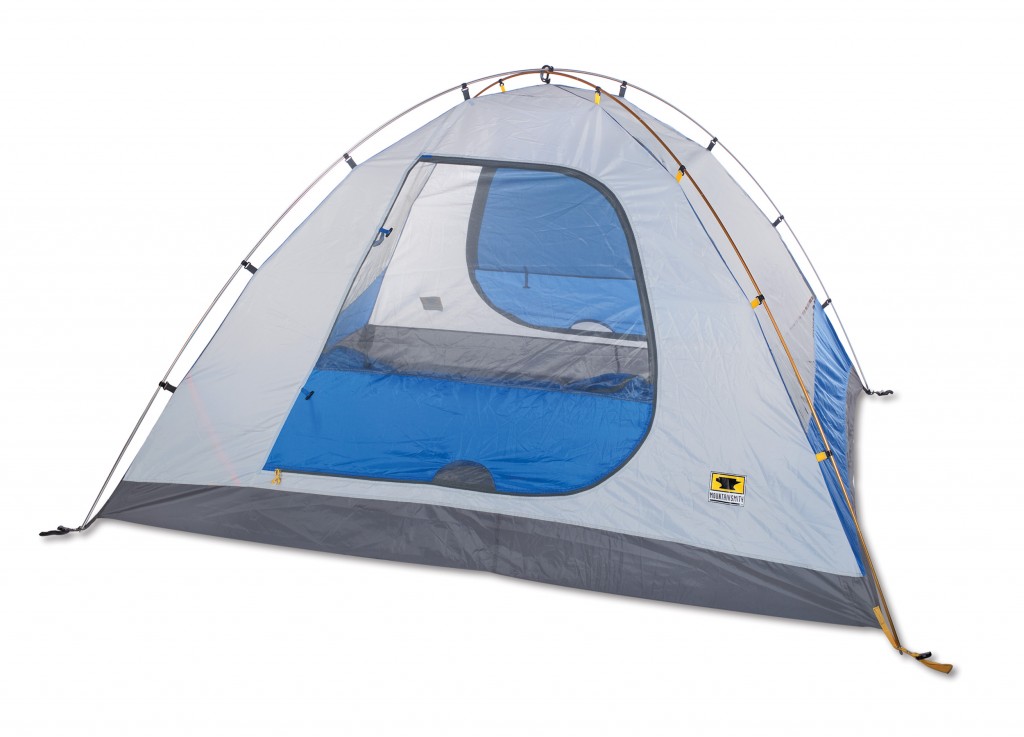 Mountainsmith brings its 30+ year heritage in the outdoors back to the tent category. Our Genesee four person tent features a robust 56 sq ft of interior usable space, creating more versatility for those family outings… or dirtbag bachelor parties. Add in the value of our removable canopy shelf and set-up instructions printed on the stuffsack and you've got a 3 season tent that performs way beyond it's price tag.