Meeting on a Mountain
When it comes to holding meetings between the American Alpine Club and Mountainsmith, a conference room meeting table is probably the last place you should be looking. Rather than looking in an air-conditioned office building, you will find us meeting on mountain bikes, on brewery bar stools, and on mountaintops.
As the 2013 summer Outdoor Retailer Show(7/31-8/2)  approaches, it is the time of the year for Mountainsmith and the AAC to plan out their annual bash in the Mountainsmith booth.  Naturally, we decided to hold the meeting while ascending Kelso Ridge towards the top of local 14er, Torrey's Peak.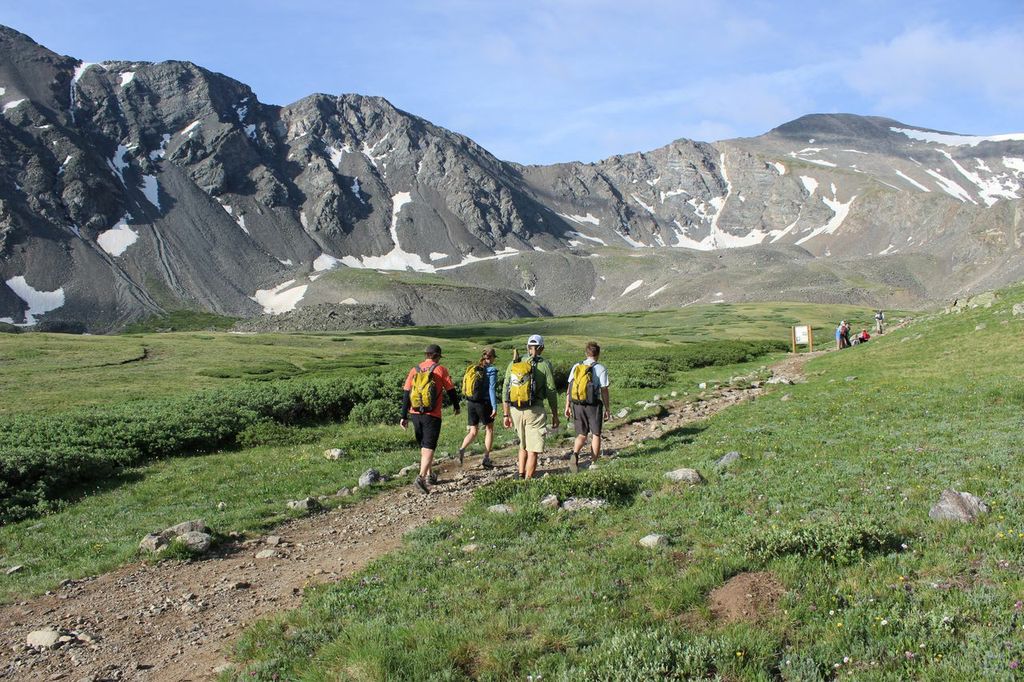 Screaming Deals for the good of the AAC
This will mark the third year, that Mountainsmith has teamed up with the AAC to throw the party at OR Summer Market Show.  Each year, Mountainsmith has sold a number of their top-selling Scream 25 ultra-light backpack, and handed a wad of cash to the AAC representatives right there at the party. In 2011, 75 Screams sold in 14 minutes.  Doubling the initiative in 2012, 150 packs sold in just 24 minutes to make a donation of $3,000 for 2012.
In 2013, Mountainsmith is stepping up its support once more.  Packing their trade show booth crates with every bit of remaining space available, there will be 250 Scream packs as well as a special AAC-edition Mayhem 35 backpack for just $40.  Mountainsmith's 2013 commitment to the American Alpine Club will now eclipse the $5,000 Partner level.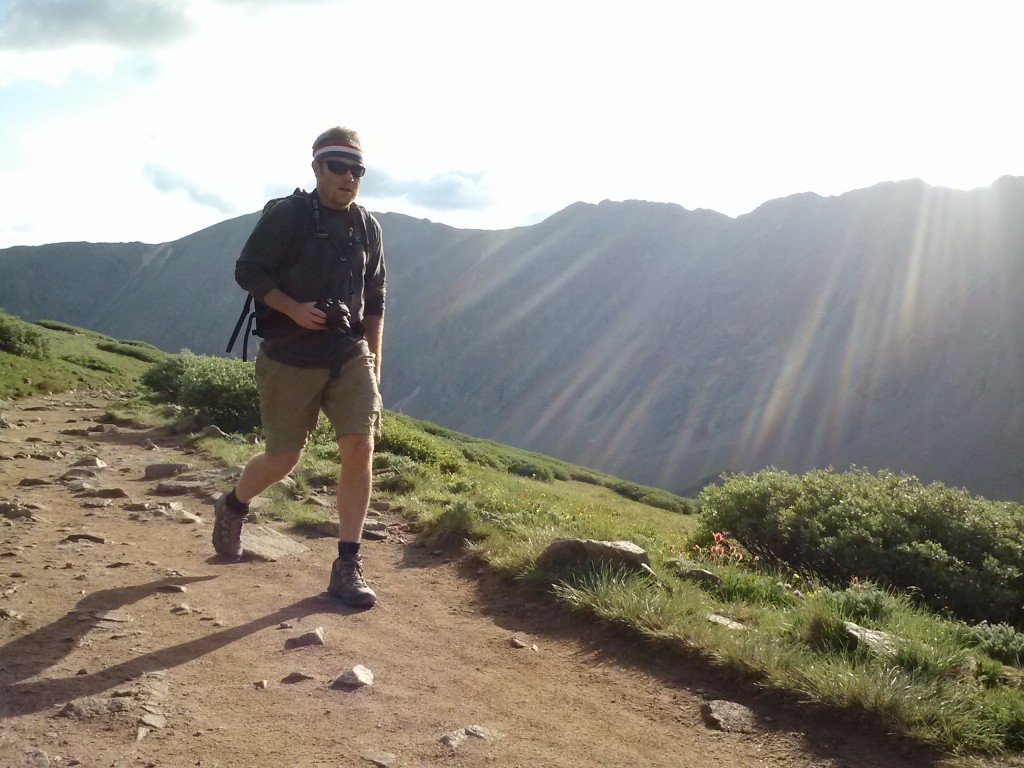 An Alternative Ascent: Kelso Ridge
As Keegan Young of the American Alpine Club had recently conquered his 54th fourteener, he has moved beyond the traditional routes up his favorite Colorado peaks.  Behind his lead, we decided on the less-traveled route up the class-4 Kelso Ridge.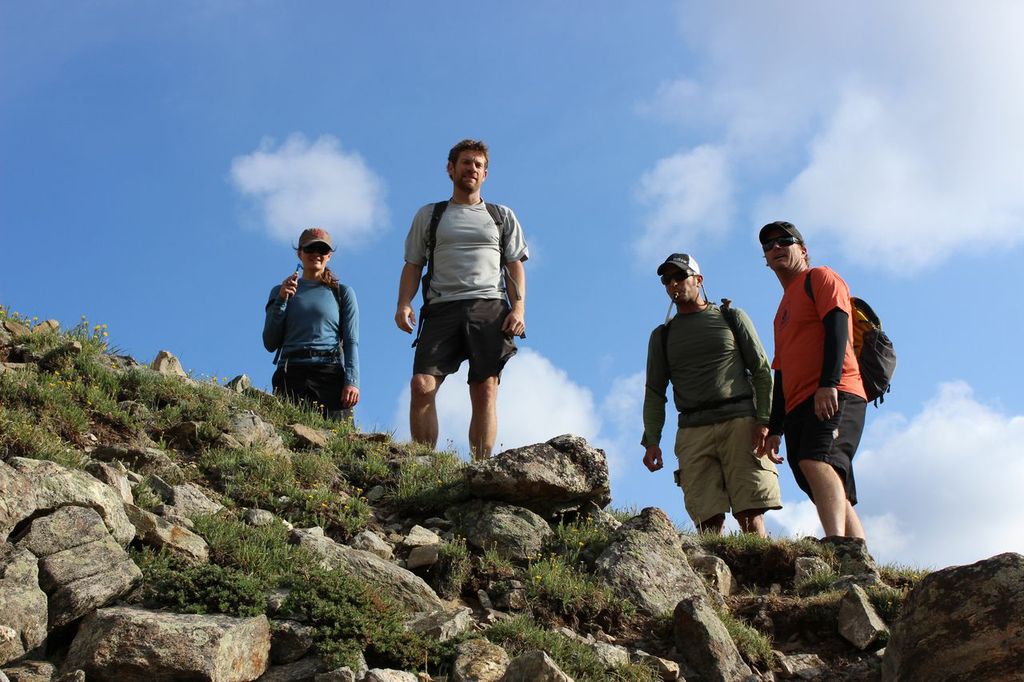 Though the picture above shows some clear skies, shortly after this was taken some stormy clouds moved overhead.  Kelso Ridge is a realatively straight-forward scramble, but not a route you want to descend.  The exposure on the right and left of the ridge is enough to get the heart-pumping, and cautious route finding is essential.  Though it is important to make careful moves up the ridge, too-slow of a pace allows the mind to grasp the consequences and a climber can lose his edge.  As a light drizzle began to fall on us halfway up Kelso Ridge, a careful haste became the pace.  While hastiness can lead to a climber's demise, this light rain only seemed to encourage a focused ascent to the top.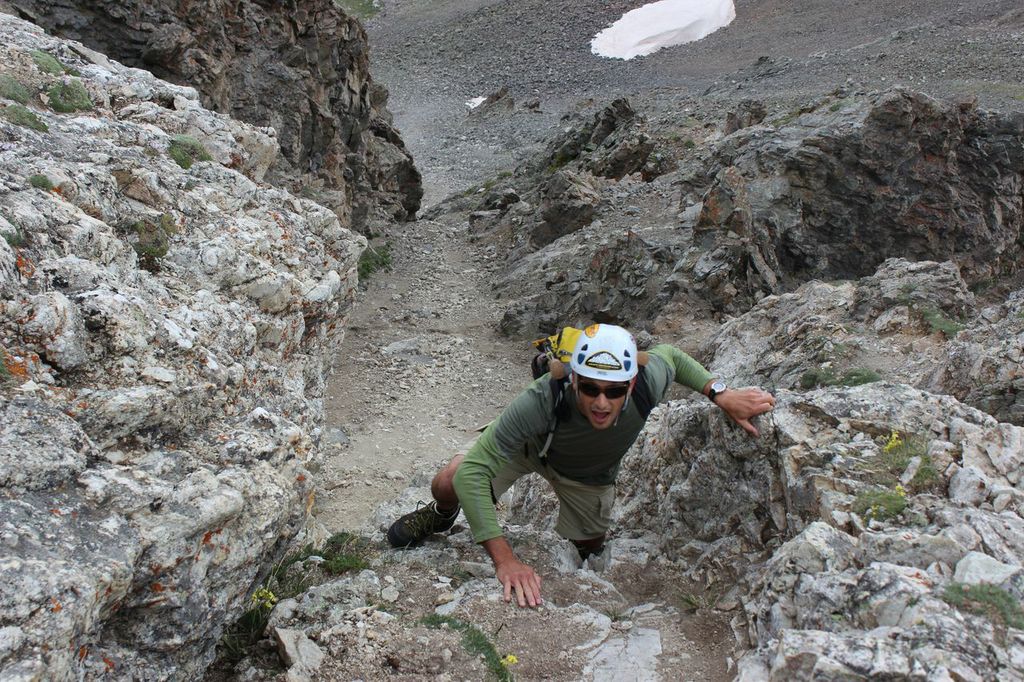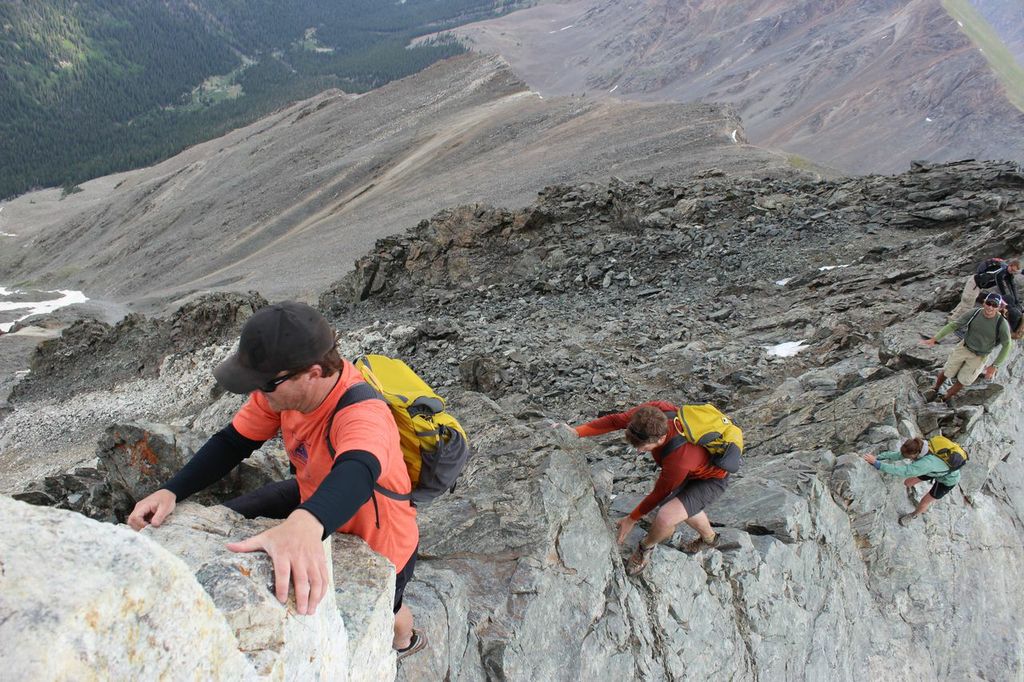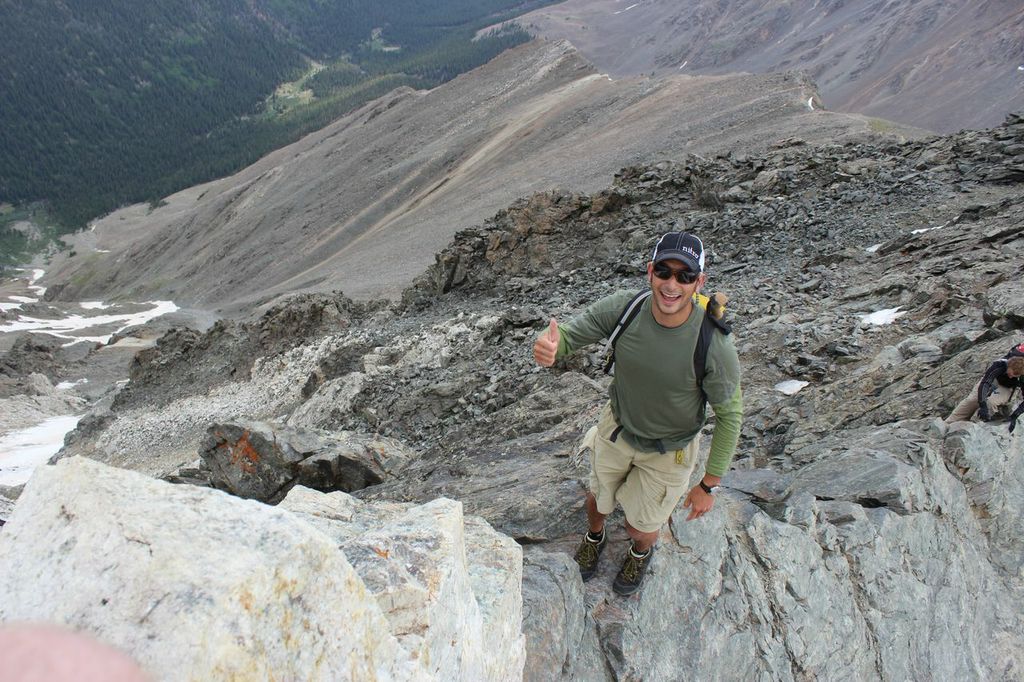 Summit Meeting Minutes: Mountainsmith/AAC Booth Party
Should we sell Scream packs? Unanimous yea.  And Mayhem packs? hell yea
Should we give out beer? Unanimous yea. With coozies? hell yea
Should we invite every attendee at the Outdoor Retailer Show? Yes!