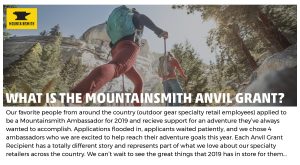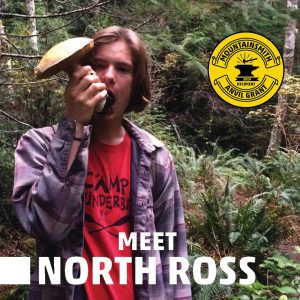 In a few sentences, describe who you are, give us some background about yourself and what you like to do for fun on your time off all year.
Hi! My name is North. I just finished up my PCT thru-hike, where they call me Asschaps. Now, I go to the University of Northern BC, where I learn about plants, rocks and dirt. I love being outside, and I'm always tryna get out and look at stuff in the nature.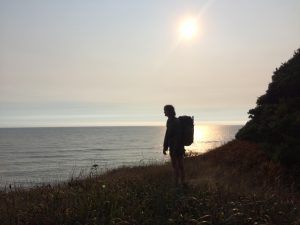 What is the trip you have planned for your Anvil Grant sponsored trip? When?
After finishing up the PCT, I realized that long-distance travel by walking is my absolute favorite thing. I spent all my time trying to figure out my next big trip. The one that I settled my heart on ended up being the Vancouver Island Spine Trail. This unfinished route traverses the island I grew up on from tip to tip. While this journey will present all kinds of new challenges in terms of navigation, access and route planning, I think that I can take it on if I put the work in.
I plan on heading out this July, from the southwest tip of the Island at Clover Point, then spending about six weeks traversing the Island's ranges northbound to Cape Scott at the Island's northwesternmost point.
For more information about this route, check out www.vispine.ca!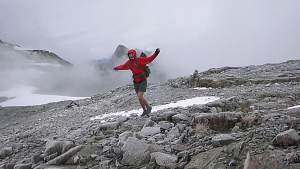 What are some of your most memorable outdoor experiences, what drove you to love doing what you do?
I've been hanging out outside on the Island my whole life, camping on beaches, climbing our little south-Island mountains and watching salmon runs. Big changes in my relationship to the outdoors came through my time in Scouts, working at YMCA Camp Thunderbird (a wilderness summer camp), and (of course) walking from Mexico back home to BC on the Pacific Crest Trail.
I feel very fortunate to have been privileged enough to get to experience all of these things from such a young age. I hope that I can inspire some people who may not have had those experiences to try and get out there!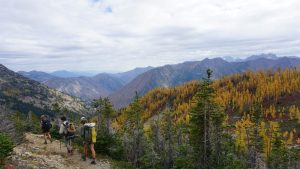 Any personal goals for outdoor adventures over the course of 2019?
I think that this year I really want to focus more on being more socially aware with my relationship to the outdoors. A big part of that is decolonizing the way I talk about the outdoors. I feel like this is something that goes unspoken too much in the industry, and which I want to learn about as much as I can this year.
If you want to join me with my learning, feel free to follow me on my brand new blog!
If you had a plane ticket to one place in the universe to spend 14 days with an unlimited budget, where would you go? What would you do?
If I had the money, I'd love to hang out at the Arctic Circle Trail through Greenland and chill with muskoxen, reindeer and massive polar ice caps. And all the arctic plants! Anyone know how to find a cheap flight to Kangerlussuaq?