Kicking off the new year with an impromptu film project in Joshua Tree National Park was an unexpected surprise. I signed up to tag along with a group of highliners and climbers who wanted to go play in the desert. Their goal was simple: climb as much as possible and rig j-tree's longest highline. I was determined to document as much of the journey as possible.

SPACES from Scott Hardesty on Vimeo.
As soon as we arrived to our destination (after a quick stop at a mechanic in Nowhere, New Mexico) we looked at the mounds of granite like an art canvas. We wanted something that offered both a huge gap with exposure as well as a landscape that did justice to this region of California. There aren't many places in the world that offer vegetation and rock structures like you can find in Joshua Tree. Not to mention the clarity of the night sky in the desert.
We eventually found a small bowl-like valley that was very scenic and featured a unique rock tower. Massive boulders for the anchors, good access for hauling gear, near to our campsite, and beautiful and iconic scenery which allowed quick movement for me to get different vantage points. Right away everyone agreed that although the line would be short, it was a perfect spot.  Better yet, we hiked up and around the backside of the feature next to the tower and found a massive gap from a rock shelf to a large round slab about 400ft across the valley. This line would be about as exposed as possible and at the highest point it was probably 250ft off the ground. This was the spot for the record-breaker.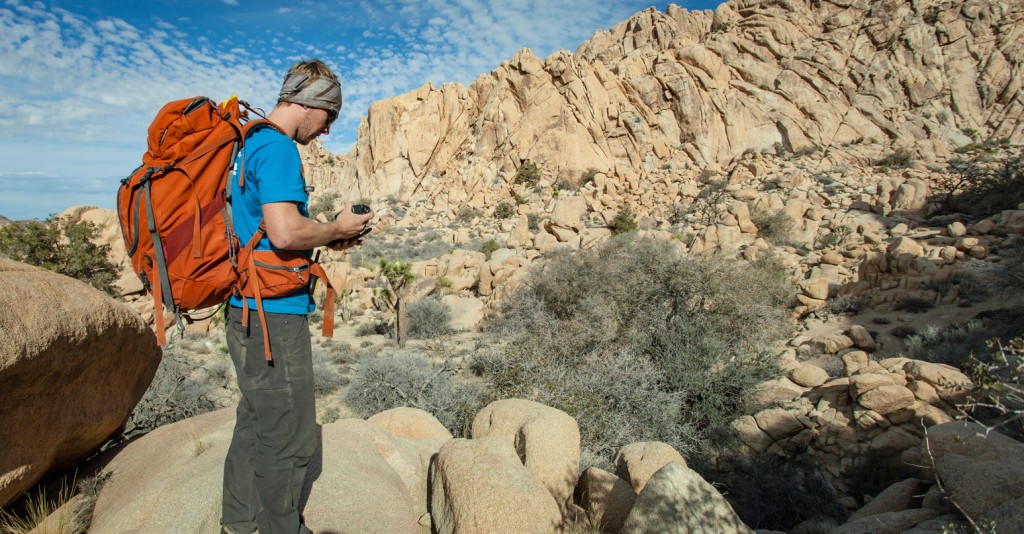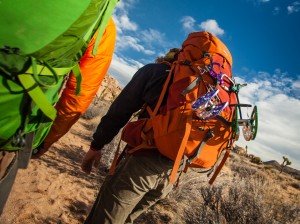 Rigging the lines requires precise communication and focus from every member of the team. They are handling a one-inch-wide line of fabric they will be trusting their lives on. Each anchor and backup are unique to the local features. It truly becomes a science; not a single component is overlooked and everything is backed-up and triple-checked. On top of that every component of their highline systems are built on redundancy in the unlikely case that any one component were to fail. Unlike many other highliners, Dakota Collins and Davis Dailey believe in using natural anchors rather than installing bolts which damage the rock. With combinations of trad climbing gear and large boulder slings, they rig their lines with concerns of both durability and environmental friendliness in mind. When they step on the line they feel just as safe if not more so, and when they walk away at the end the environment is left untouched. Capturing this process was a perfect way for me to learn more about the highlining world (and how safe it is despite how unsafe it looks).
The next days, despite some battling with the weather, were nothing but great times. Whether we were having a session on the highlines with new and old friends, climbing one of the thousands of routes in the park, bouldering under the stars, or playing tunes around the campfire, good memories were made. I personally enjoyed the challenge of trying to capture the action from various vantage points, and it allowed me ample opportunity to explore every nook and cranny of the area surrounding the lines.  I would typically have my Canon 5D2 on me while my T2i would be setup shooting a timelapse somewhere. The Kit Cube by Mountainsmith kept my gear organized and protected. The larger, heavy-duty Apex 60L pack provided the perfect solution for hauling all the highlining gear to and from the anchor points. Voltaic Systems solar solutions kept my camera batteries charged even through the cloudy days.
For Dakota and Davis it is not always about breaking records or sending every single line they rig. It's about consistently rigging safe lines, progressing the sport by finding new gaps, enjoying the community that follows the sport, experiencing new landscapes and making new friends all the while. Special thanks to support from Ultralite Films, Peak to Peak Collective, Mountainsmith and Voltaic Systems.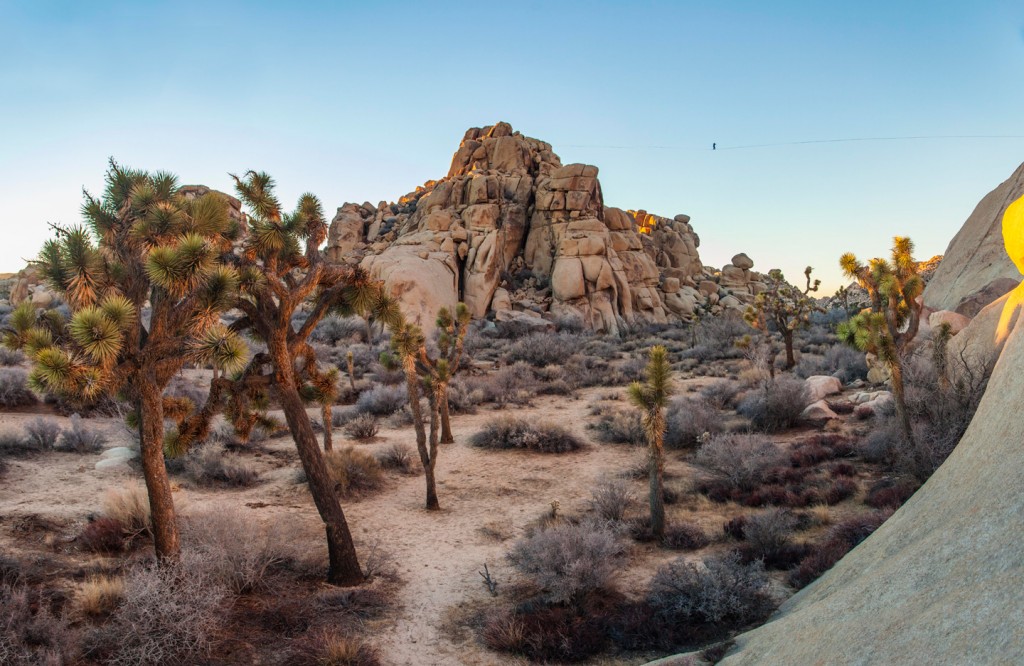 Video and photography by Scott Hardesty