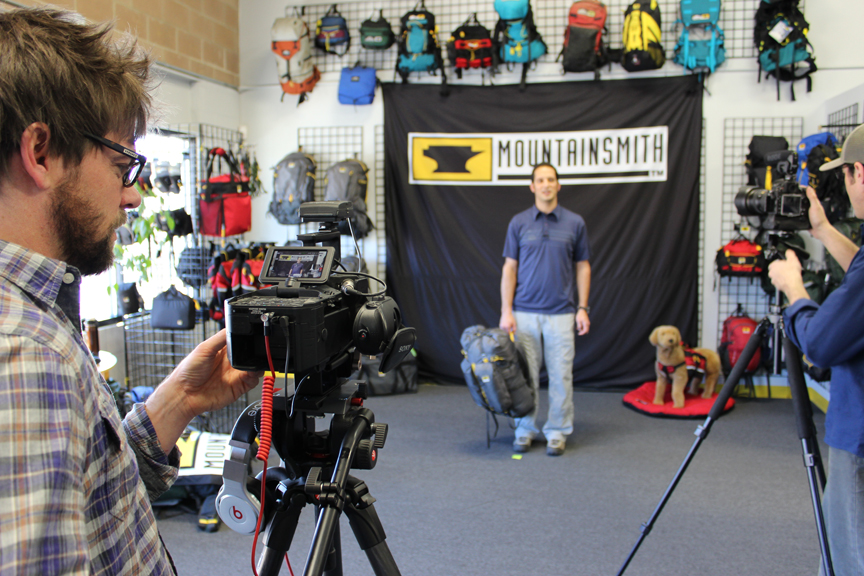 "In the future, everyone will be world-famous for 15 minutes." – Andy Warhol
Did we just achieve our fifteen minutes of fame?  Probably not, but the employees at Mountainsmith spent a day in February in front of the camera in an effort to make the user experience at Mountainsmith.com, that much more friendly.
In the coming weeks we are making an effort to create informative product videos to be added to our website and to be shared as tools for our retailers.  "Whether our customers are making purchases online or at a brick-and-mortar outdoor stores, we realize that the research process is starting on the computer, tablet, or mobile phone," says Jeremy Dodge, Sales & Marketing Coordinator at Mountainsmith.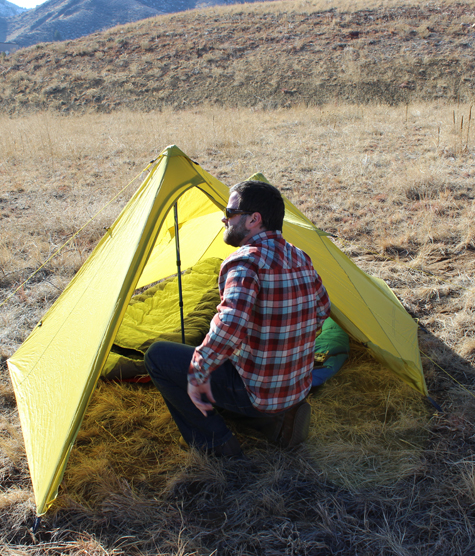 "Videos are big right now," says Sales Manager Jonathan McFarland, "It's one of the primary places that gear knowledge is obtained on the internet.  We feel that the easiest way to communicate with our consumers is talk to them ourselves, so that's what we're doing."
We invited our friends from Three Strings Productions to the offices to film the products for us, and it made for a fun and productive day.  For this round of filming, we were able to capture 8 videos.  Stay tuned as we add videos for the Haze, Wraith, Spirit, Spectre, Juniper, Lookout, Loveland, and Mountain Shelter.
At the end of February we will be filming 8 more in hopes to fill out our website with a video for just about every product.  Have a look when they come out and let us know what you think!