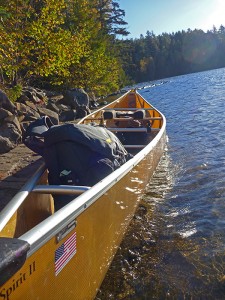 The Boundary Waters Canoe Area of Minnesota is a beautiful place. If you have not had the opportunity to visit I highly recommend going at least once. But I warn you, once you do, you will want to keep going back – at least my good friend Randy Wilson and I have found that to be true.
Packing all the essentials for a weeklong trip into the boundary waters is a challenging task. For this most recent trip – my fifth into the north country of Minnesota – I packed and repacked at least six times. Everything you will need to use for the trip has to fit inside a canoe. Not only that, you also have to take into consideration the portages and the water that inevitably makes its way into the canoe. One pack however was an easy choice – the Spectrum camera bag by Mountainsmith. Designed in Colorado by professional photographer Andy Mann, the Spectrum was the perfect camera pack for a week on the water.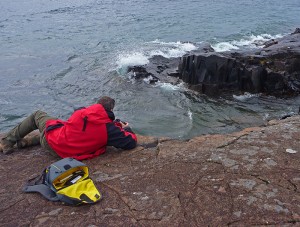 Taking an expensive camera and a couple of lenses on a trip like this can be nerve wracking. Throwing things in and out of a canoe and of course the possibility of getting everything soaking wet, is always in the back of your mind. The Spectrum pack has just the right amount of padding and space and even its own rain jacket so you don't have to worry when the weather turns wet on you. The pack held its own, as it was dropped and/or placed heavily into the wet canoe at least 50 times.
Another nice aspect of the pack is its size. I mentioned it is perfect for a camera and couple of lenses but it also held a handful of batteries, maps, knifes, lunch, a compass, a cutting board, bear spray and a few other things that most people would normally not put into it. Even with everything packed away, it felt light and sturdy on our backs, even while carrying a canoe.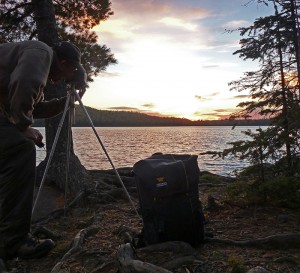 After six days of portaging, paddling and fishing we headed back to the lodge and put up the canoe and put on the hiking boots. We had an afternoon to do a little hiking and fishing the scenic Brule River. Again, the Spectrum was in tow – packed this time with only the camera equipment and a water bottle. The afternoon was spent catching rainbow trout and snapping more great photos.
Lucky for us that Randy is a professional photographer and was able to capture some amazing images from our weeklong adventure.  You can view more of his work at www.rhwilsonphoto.com. You can also find more information about the Spectrum pack and all the other great products that Mountainsmith creates at www.mountainsmith.com.
-Jon, ColoradoMountainFishing.com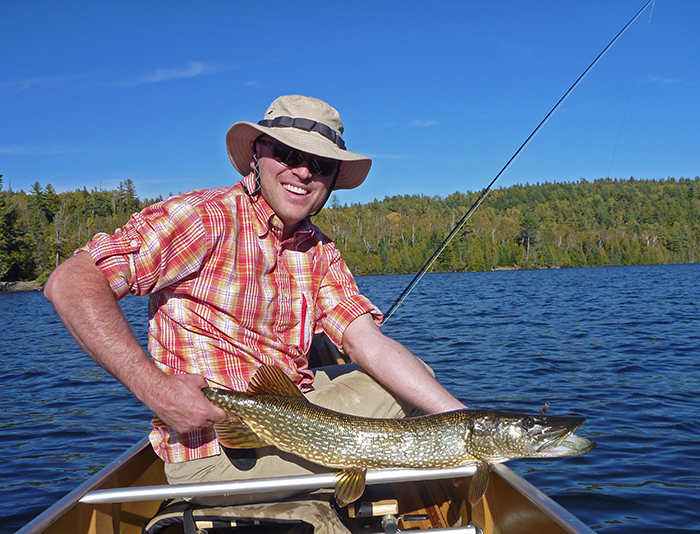 Jon's recap video from the trip:
Some more images from the trip captured by Randy Wilson: