reForged for Life
 At some point in early 2013, Mountainsmith will have recycled the equivalent of 5 million plastic bottles.
What does that look like? You could lay a line of 16 oz bottles end to end from Denver to Durango on the Colorado trail…and then back to Denver.
By replacing traditional fabrics in 40% of their product line with ReForge™, Mountainsmith's own technology in recycled fabric, the company will reach a milestone in it's commitment to the environment.
So…what is ReForge™?
 Mountainsmith's innovation in sustainable fabrics dates back to 2007 when they partnered with their long time textile supplier and launched ReForge™ 100% recycled PET(polyethylene terephthalate) fabric, making one of the most significant innovations in our 33 year history and for the outdoor industry as a whole.
For 2013, Mountainsmith is offering 40% of their product line with the ReForge™ brand of recycled materials.
With their introduction of ReForge, Mountainsmith won the 2008 Backpacker Editors' Choice Green Award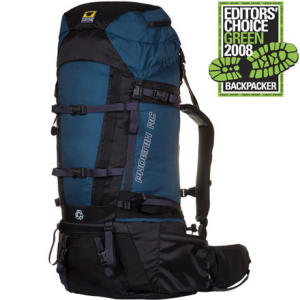 What does 5,000,000 bottles look like?
 – Over 1,000 miles of 16 oz PET bottles laid end to end, that is Denver to Durango and back on the Colorado Trail.
 – Those bottles would contain 80 million ounces of water.  Every time you fill up a reusable bottle, you avoid using a plastic bottle.  This would take 2,500,000 Nalgene refills to reach this many bottles.
 – Uses 160 million ounces of water to make the bottles alone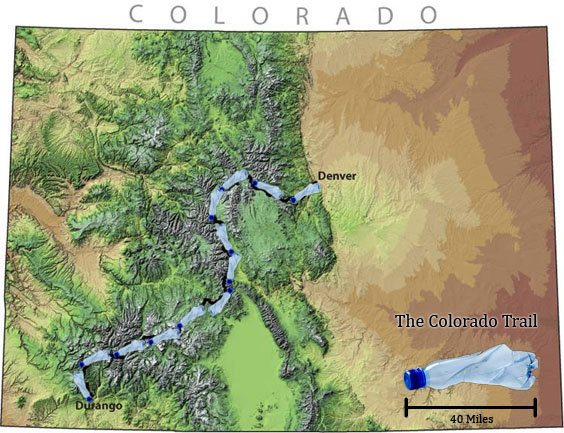 A few facts on plastic bottles… (from earth911.com)
1. Americans buy an estimated 29.8 billion plastic water bottles every year. An estimated eight out of every 10 of these bottles will end up in a landfill.
Source: Container Recycling Institute
2. Plastics are a rapidly growing segment of the MSW stream. The largest category of plastics are found in containers and packaging (e.g., soft drink bottles, lids, shampoo bottles), but they also are found in durable (e.g., appliances, furniture) and nondurable goods (e.g., diapers, trash bags, cups and utensils, medical devices).
Source: U.S. EPA
3. The total pounds of plastic bottles recycled reached a record high 2,410 million pounds in 2008.
Source: American Chemistry Council
4. The 11 states that require small, refundable deposits on water bottles and other beverage containers recycle 490 beverage containers per capita annually, compared to 191 per capita in the other 39 states.
Source: Container Recycling Institute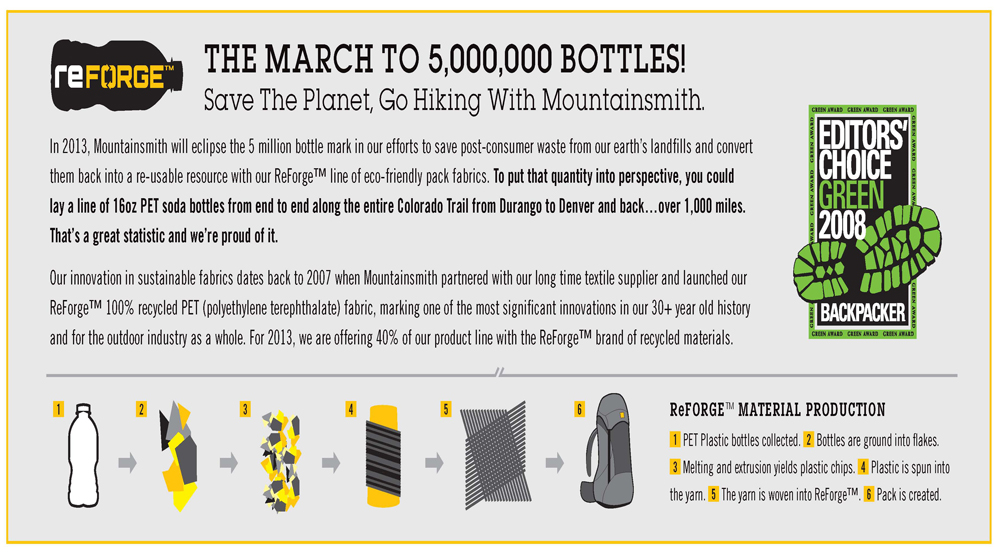 What are you, your company or brand doing to be more green? Do you buy products that are green?