We're Parker Feierbach and Cherefawn Chang, Lennon's owners. As Mountainsmith's K9 ambassador, Lennon asked us to write a short post on trail health and safety. Here are 4 questions we ask every time we take Lennon and his brothers out on the trail.
1. What's the password– are dogs allowed in?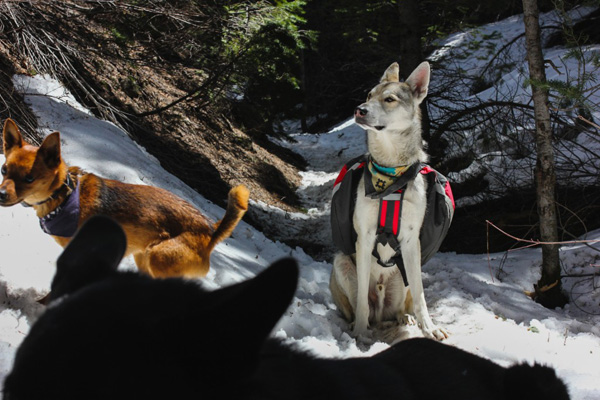 Not all trails are dog-friendly. Before heading out on a hike, we are sure to check that our dogs are allowed on the trails we've chosen. Often deep wilderness areas have at least some sort of regulation, whether it's for the safety of indigenous wildlife, or, as is often the case in the Wasatch Wilderness here in Utah, because many of the canyons are part of the Salt Lake City watershed.
2. One leash, no leash, red leash, blue leash?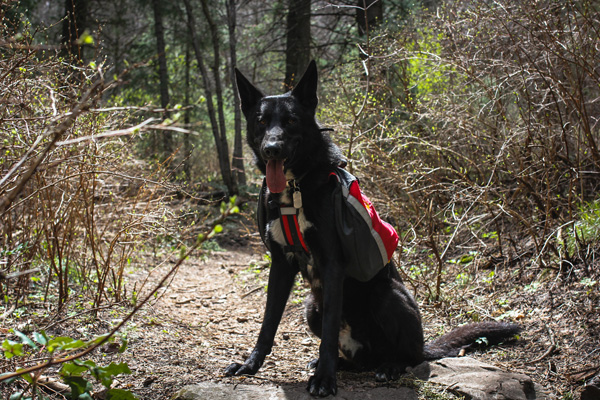 We also double check the leash laws specific to those trails. If you're planning on having your dog off-leash, be certain that your dog is indeed off-leash capable. This means that he is able to follow through with basic commands, such as 'come' and 'sit', regardless of any distractions. It's pretty often that you end up helping someone find their dogs on trail because they were overconfident in their dog's off-leash capability
3. To leave the poop, or not to leave the poop?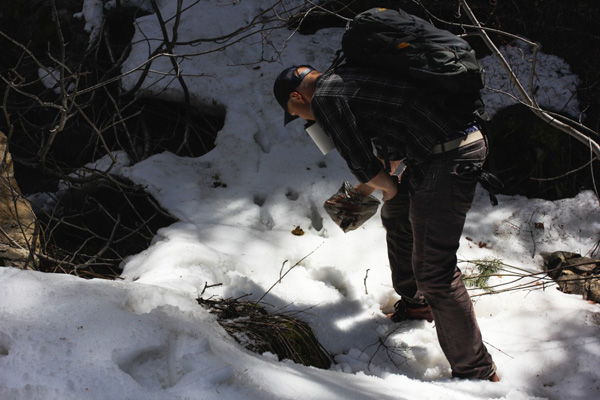 This is especially important when hiking in a watershed. This means that when your dog poops there and he's not supposed to (regardless if you clean it up), you're putting not only local wildlife in danger, but everyone downstream of the runoff. In line with Leave No Trace principles, you should pack out everything you bring in, including dog poop. If you're deep in the backcountry and can't pack it out, dig a hole as deep as you would for your own waste and bury it there, without the plastic bag.
4. Y'all ready for this?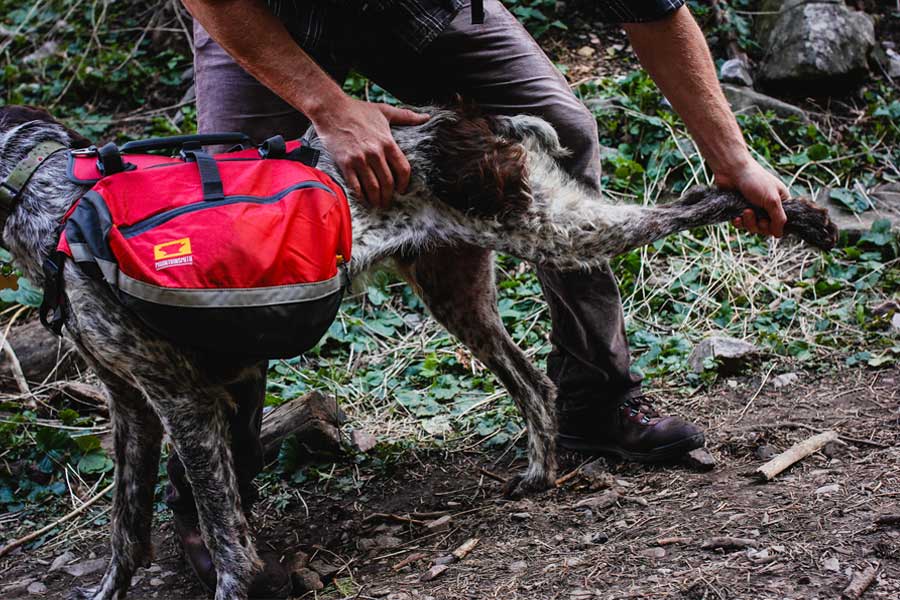 Remember that your dog gets tired. Take frequent rests on trail, and pay attention to your dog's behavior. Check out our health tips for how to keep your dog healthy on the trail by monitoring the paws for cracks or peeling. warming up and cooling down properly, packing vaccines and proper prevention, building a first aid kit, and understanding the signs that they aren't feeling well. With this, be sure to give your dog plenty of water and keep an eye out for  signs of dehydration.
Check out Mountainsmith's dog products, recommended by Lennon and veterinarian-approved. Have any questions about hiking with your dog, or is there a topic you'd like to learn more about? Please leave a comment and let us know!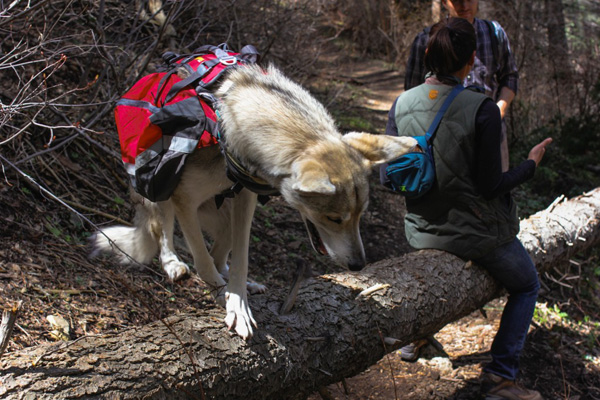 Follow @Lennon_official on Instagram for more photos from the trail.